Blade Runner Black Lotus Episode One Review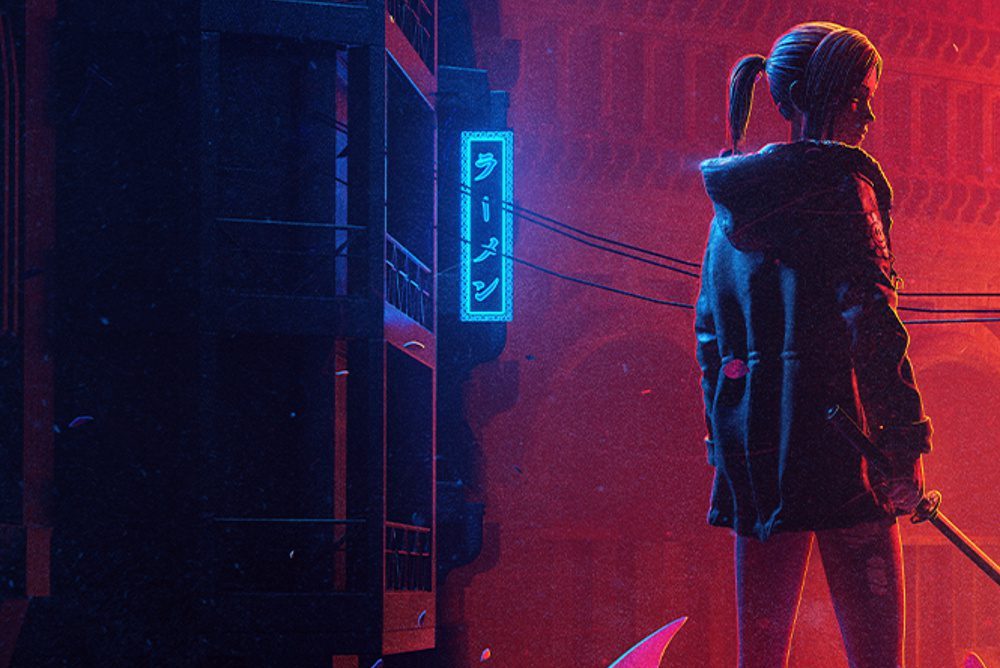 It's finally here! I've looked forward to Blade Runner Black Lotus for a while and it's finally time for the episode one review. There's a lot to explore in this first episode. As you can imagine, we're dealing with a lot of questions going into the show. Set between two essential stories in the larger Blade Runner universe, Adult Swim and Crunchyroll plan to take us on a 13-episode journey. In that span of episodes, we'll likely get plenty of details and fun elements for fans of the iconic film and the recent sequel. Of course, if you're not familiar with Blade Runner lore, you should be able to follow along as well. Here's our review for episode one of Blade Runner Black Lotus. 
A Strong Start to the Series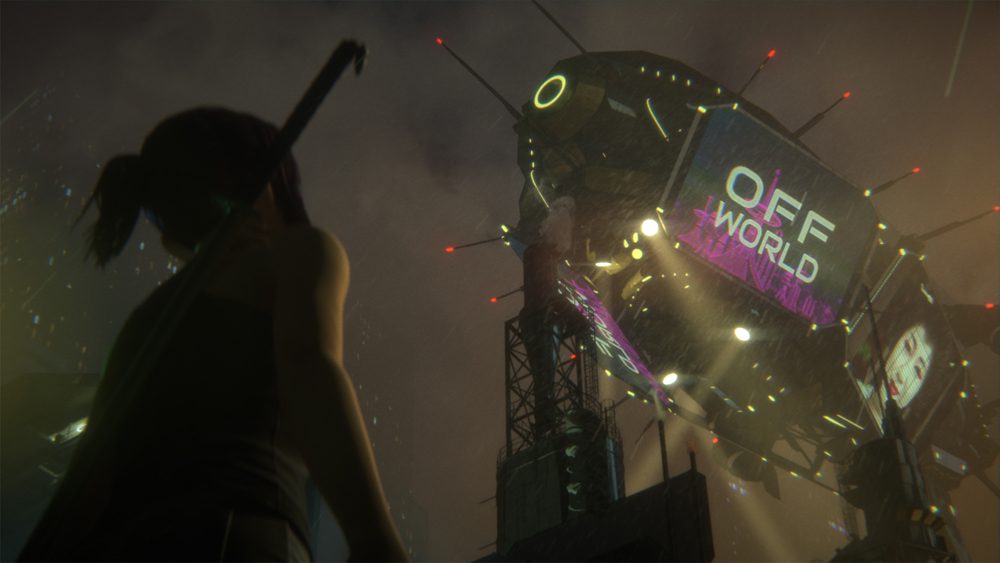 Image Credit: Adult Swim and Crunchyroll
Blade Runner Black Lotus Episode One opens with plenty of mystery. Like past projects in the franchise, the pattern seems to be the same. We're bound to follow a character who can help us learn more about this cyberpunk world. Elle, the character central to the first episode, remembers little about who she is. It's unclear what past brought her to this uncertain present and future. Other than a few flashbacks and a tattoo, we know almost nothing about her.
When she arrives in Los Angeles, it's the year 2032. For reference, the first Blade Runner film takes place in 2019. Blade Runner 2077, well, you know when that takes place from the title. Elle knows she lives in LA but doesn't remember quite where. She also has a piece of tech she wants to learn more about. Unfortunately, so do some criminals. When pressed for the tech in an alley, Elle fights them off with some impressive martial arts and close combat skills. Seriously, who the hell is this girl?
When she finally arrives at the address she faintly recalls, she meets a fellow resident named Doc Badger. While Doc starts to help her figure out how to unlock her tech, the criminals from earlier show up looking for Elle. She hides, and Doc covers for her, but he doesn't want the trouble. In exchange for help opening the hardware, Elle promises to rid Doc of those criminals. She borrows a katana, throws on a jacket, and gets ready to find them again. Not going to lie, it's pretty wonderful watching her grab a sword and be like "can I borrow this to kill people?" So polite.
Black Lotus Sets Up Themes for the Season Ahead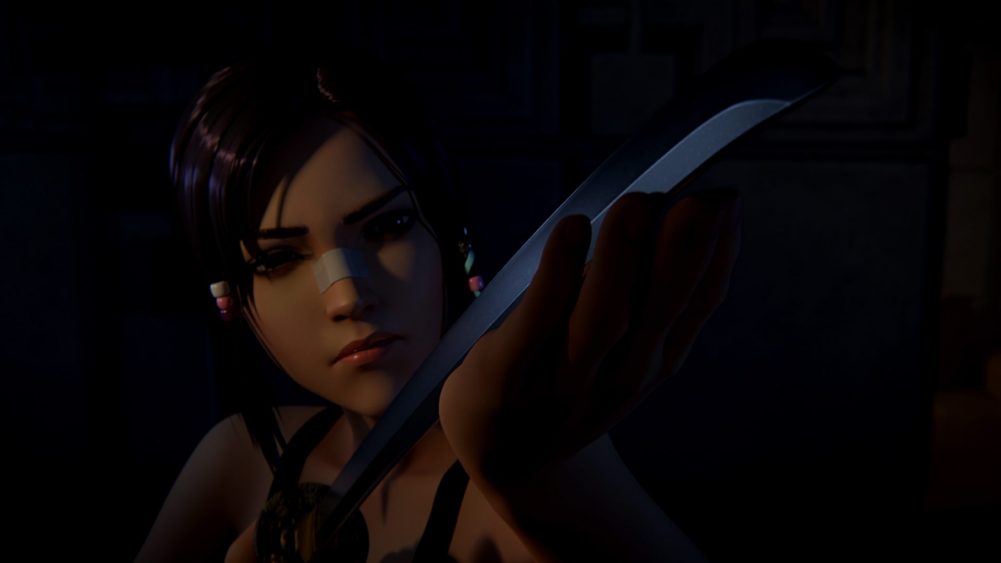 Image Credit: Adult Swim and Crunchyroll
When Elle seeks the criminals she promised to eliminate, she relies on people in the neighborhood for information. It's a stark contrast from the feeling that she's all alone in this huge city. There's something distant about her, even when she's asking for help. She's not just an outsider; I get the feeling she's not human. It would line up in the realm of possibility considering the universe Blade Runner operates within. When she tracks down the criminals, she seems reluctant to fight. She can kill with ease, but it seems to really bother her.
After taking out the bad guys, she sees an ad on a floating billboard. It's for non-human companions; this sight triggers a memory for her. She's killed before in her life and she escaped a tough situation and ended up here. It's not clear what she encountered before, but she appears so lonely. Almost like she lacks the ability to make human connections. As it turns out, Doc can't open the tech, but he knows someone who can. He takes Elle to a man on the top floor of the building named J, but he's drunk and passed out. Elle almost looks like she knows him, but then the credits roll.
Blade Runner Black Lotus Episode One is Set to Debut November 13
If you enjoyed this review, then be sure to tune in for the debut of the series on Adult Swim and Crunchyroll. The series will kick off with two back-to-back episodes at 12 a.m. ET on Saturday, Nov. 13, 2021.
It's a strong start to a series I think has a lot of promise. We'll be covering the show week to week, which also means another review for episode two of Blade Runner Black Lotus is coming your way. Follow us on social media to keep up with everything anime, comics, and pop culture here on Comic Years.
Featured Image Credit: Adult Swim and Crunchyroll
Taylor is the Gaming Editor of Comic Years and a lifelong fan of video games. He holds two degrees in Political Communication and wrote a Master's Thesis on resistance movements, race, and the exploitation of college athletes. His wife and two Toy Australian Sheppards keep him sane.
Leave a comment