Your Guide to the Blade Runner 2019 Comic Series
In July, Titan Comics debuted the 12-issue Blade Runner 2019 comic series. Penned by Academy Award-nominated screenwriter Michael Green (who also wrote Blade Runner 2049), with help from long-time collaborator and comics veteran Mike Johnson. Andres Guinaldo, whose credits include Gotham City Sirens, Dark Reign: Hawkeye #5, and Joker's Asylum: The Riddler, illustrates the title.
Johnson told Syfy in an interview that the Blade Runner 2019 comic series is part of Alcon's "ambitious plans to keep the franchise alive and vibrant". It is also a much-anticipated attempt to "build out the Blade Runner world" and still pay homage to the 1982 film directed by Ridley Scott. That film is loosely based on Philip K. Dick's novel Do Androids Dream of Electric Sheep?. It starred Harrison Ford as Rick Deckard and the late great Rutger Hauer as Nexus-6 leader Rory Batty.
Meet Ash A Veteran Blade Runner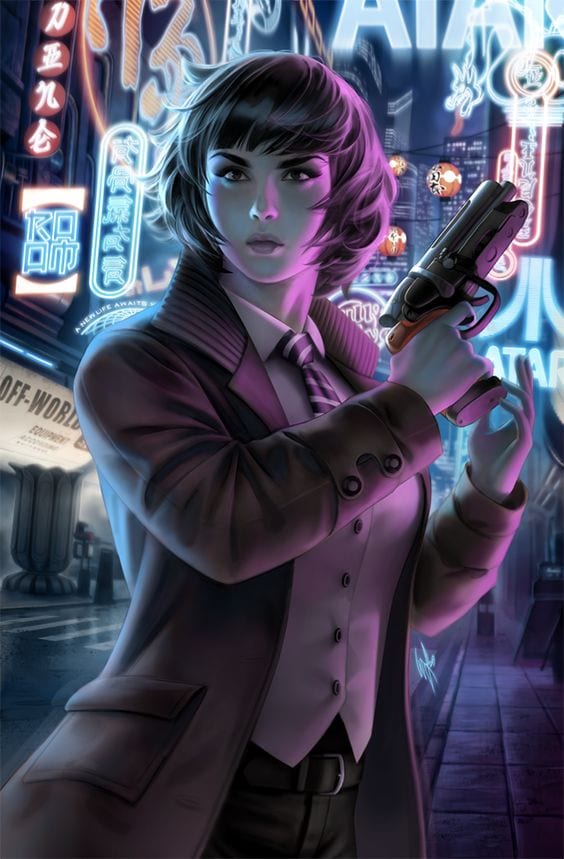 IMAGE CREDIT: Pinterest
Blade Runner 2019 is set in the same timeline as the 1982 film. However, it departs from the Deckard narrative and instead introduces a veteran Blade Runner named Ash. The female Blade Runner is tasked to rescue the wife and daughter of Alexander Selwyn who have been kidnapped by replicants. The series promises to link to the original Blade Runner and 2017's Blade Runner 2049 while creating its own cyber-noir story.
Already the cover of issue one hearkens back to the original film, as it all but confirms that Ash and Deckard are peers. Ash's wardrobe — trench coat, dress shirt, and tie — and firearm are reminiscent of Deckard's. More intriguing is the silhouette behind Ash. It appears to be Rachel's, a prototype Nexus-7. Rachel, of course, was Deckard's love interest in the original film, further deepening the connection between these three characters. These Easter eggs suggest Ash, Deckard, and Rachel are all connected to the story. So it will be interesting to see if they will intersect in future issues.

Adding to the Blade Runner Franchise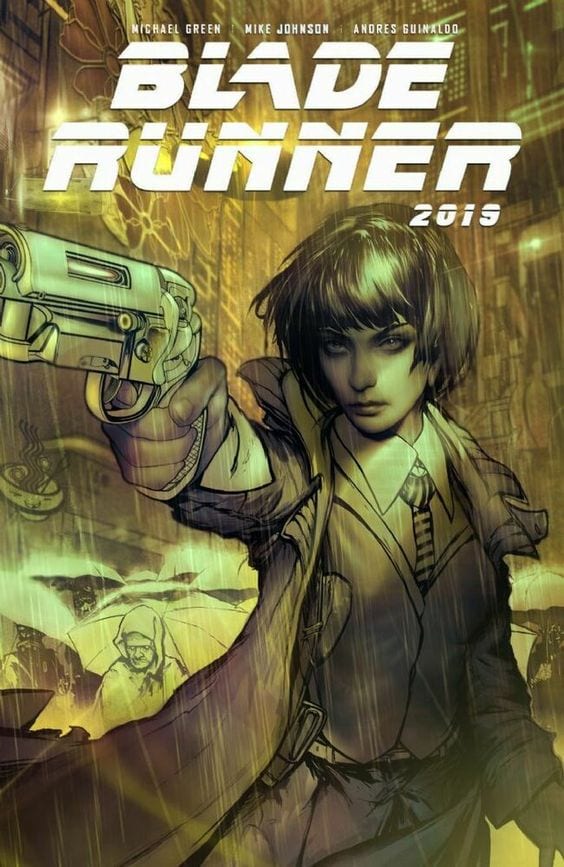 IMAGE CREDIT: Pinterest
While both films bombed at the box office, the series became a cult classic. A DW list on how the film earned die-hard fans rightfully credits "the dark and mysterious universe" director Ridley Scott created as being immensely influential. It also praises Blade Runner's deep, multilayered story, and the profundity of its premise. All together these high points turned the film into a cultural touchstone, with a fan base that is as loyal as it is passionate. Blade Runner fans support the film as much as possible, like MCU fans or Star Wars fans of old. They petitioned for a cinematic re-release of the original film. They also created various fan sites devoted to the film.
Additionally many buy Blade Runner merchandise, even pricey memorabilia. In a Lottoland feature on the world's most expensive movie memorabilia they explain that one fan bought Deckard's original gun for $270,000. Impressively it out-priced memorabilia from the iconic Star Wars franchise. Luke Skywalker's lightsaber from the 1977 movie went for $30,000 less, and Han Solo's original blaster sold for $200,000. Practically a bargain. This overwhelming support is precisely why the the Blade Runner franchise continues on. And if the fans' loyalty and passion for the franchise are any indication, this comic series will sell well over time.
A World of Possibilities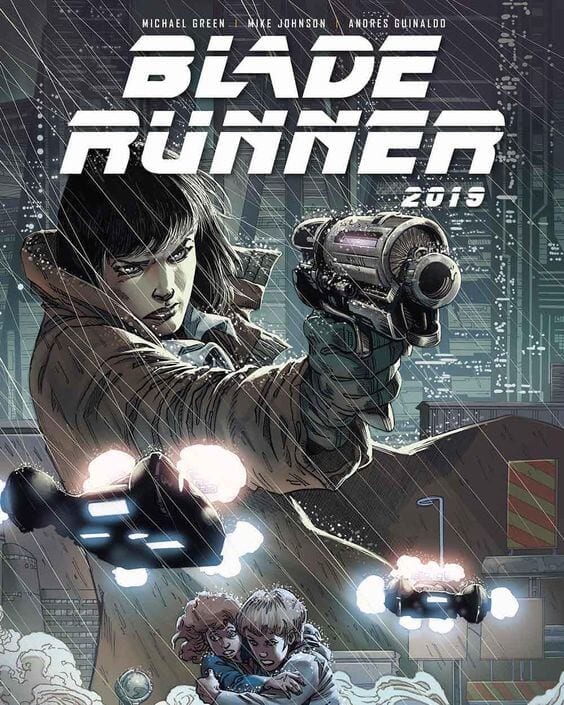 IMAGE CREDIT: Pinterest
Blade Runner 2049, 2017's high-profile sequel to Blade Runner, bombed at the box office, too. But it was critically acclaimed, with Rolling Stones film critic Peter Travers hailing it as an instant classic. He praised the acting of Harrison Ford and Ryan Gosling. He also cheered director Denis Villeneuve. Travers also noted the camera work of Roger Deakins, who won an Oscar for this film.
Green and Johnson will continue to explore the themes of the franchise central to the Blade Runner canon. If anything the franchise is all the more relevant today given the rapid advancements in technology. That being said, fans will surely be looking forward to how Green and Johnson will flesh out the Blade Runner universe and its diverse, relatable characters. Along the way expect the series to delve into questions on what it takes to be human as Blade Runner and Blade Runner 2049 did before.
Leave a comment