Blade Runner Black Lotus Episode Two Review
The future never looked so bleak. I'm talking pure narrative circumstances here, not the gorgeous visuals of Adult Swim and Crunchyroll's latest collaboration. In our Blade Runner Black Lotus Episode One review, I touched on a set of themes that set up the show's story. Of course, it's a Blade Runner adventure, which means a few things are a given. Firstly, we're going to have a mystery about existence and this futuristic world. Additionally, get ready for a whole lot of mysterious groups, gangs, and organizations vying for power. Let's get to it and take a look at this review for Blade Runner Black Lotus Episode Two.
Getting Back to Basics in Episode 2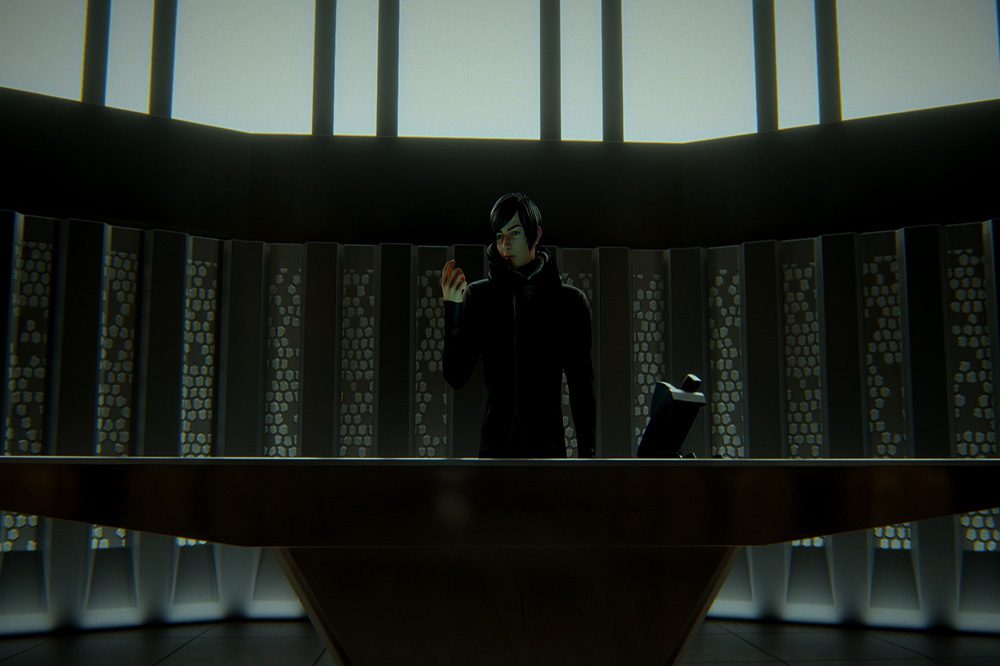 Image Credit: Adult Swim and Crunchyroll
J is reluctant to help Elle but gets going on decrypting her data drive hardware. On a TV in his apartment, Elle sees Senator Bannister, a political figure that jogs her memory. She thinks that finding him might piece some things together. J and Doc explain it's not that easy to just find a politician in this city and talk to them. Nevertheless, she's off and on the hunt. Tracking Banniester down to a hotel, she follows him to a boxing match.
There's a really cool parallel between the fight and Elle taking down government bodyguards. She's just as skilled as they are, despite having no memory of why she can fight so well. When she finally arrives to Bannister, it's time to face the dark truth Elle sought out since the start of the series.
Blade Runner Black Lotus Doesn't Mind Moving Quick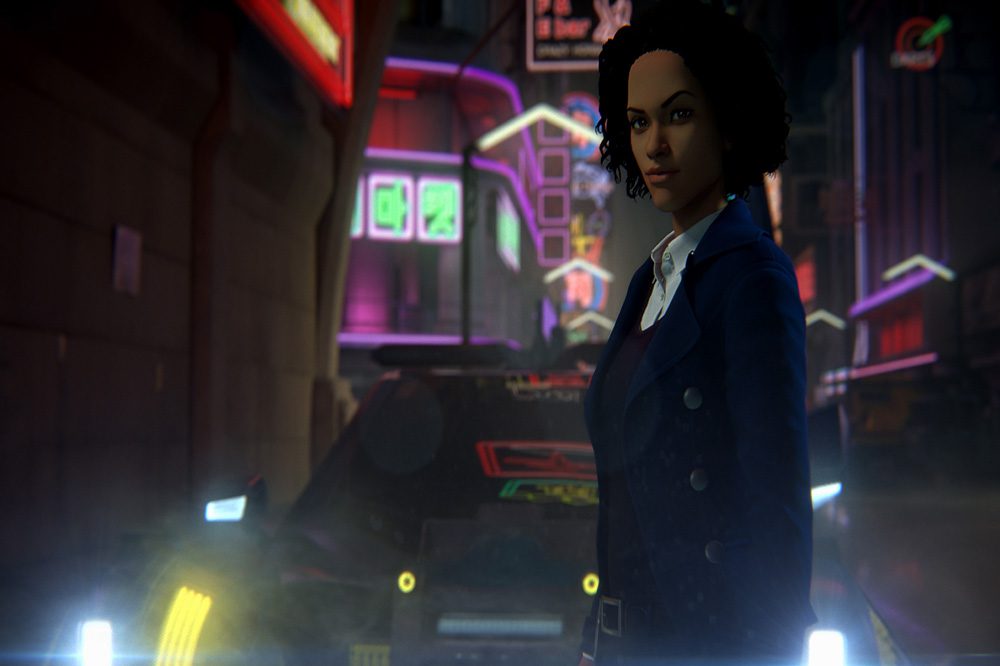 Image Credit: Adult Swim and Crunchyroll
Bannister reveals to Elle that she is a replicant. Her memories aren't hers; in fact, she's only a week "old." Created to be hunted, she and other replicants appear to be part of a sport that humans can partake in. Upon learning this, Elle and Bannister squabble until she kills the Senator and sends him flying off the viewing balcony at the boxing match. The police arrive shortly after and the investigation is led by Officer Davis. It appears that Davis suspects Elle as she sees her exits the venue when the officer arrives.
Davis lets her go but another office pursues her. The act of running away sends her back into memories of being hunted. Another person, who doesn't appear to be a cop, tracks her down first and shoots her. I doubt that's the end for Elle, but there's still a lot to be uncovered.
Wow, this show is moving fast through its plot points. I sort of like that. The other Blade Runner projects move slow and take their time to build. This is a full-on sprint, and I'm not upset about that. I'm eager for you all to see these episodes yourself because so far I'm loving what they're delivering. The show looks good, the action sequences are smooth, and the story leaves me wanting more. All in all, that's what I wanted from this series.
Catch Episode 2 of Blade Runner Black Lotus on November 16
With two strong episodes to kick off the 13-episode season, I'm all-in for this series. Catch a back-to-back debut of episodes one and two this month! Blade Runner Black Lotus debuts on Adult Swim on November 16. If you plan on watching the show, then let us know in the comments! Thanks for reading Comic Years for all things anime, comics, and pop culture.
Featured Image Credit: Adult Swim and Crunchyroll
Taylor is the Gaming Editor of Comic Years and a lifelong fan of video games. He holds two degrees in Political Communication and wrote a Master's Thesis on resistance movements, race, and the exploitation of college athletes. His wife and two Toy Australian Sheppards keep him sane.
Leave a comment