AMC Networks Acquiring Sentai, A Major Anime Distributor And Streamer
I have a lot of anime streaming subscriptions. Well, maybe not a lot, but the big three at least. Crunchyroll and Funimation are becoming household names as anime rises in popularity. That said, I wouldn't be so fast to overlook HIDIVE. The streaming service is great if you're a fan of dubs. It also has exclusive series that you can't find on other platforms. Overall, HIDIVE might not be the top dog, but it does hold weight in the growing anime marketplace. Crunchyroll's recent sale combining it with Funimation changes things for anime. With news of AMC Networks acquiring Sentai, the company who owns HIDIVE among other anime platforms, things get even a little more intersting. There's a lot going on in the anime industry as of late. Here's what things look like heading into the early months of 2022.
HIDIVE Content and More – Why AMC Networks Acquiring Sentai Matters to the Anime Industry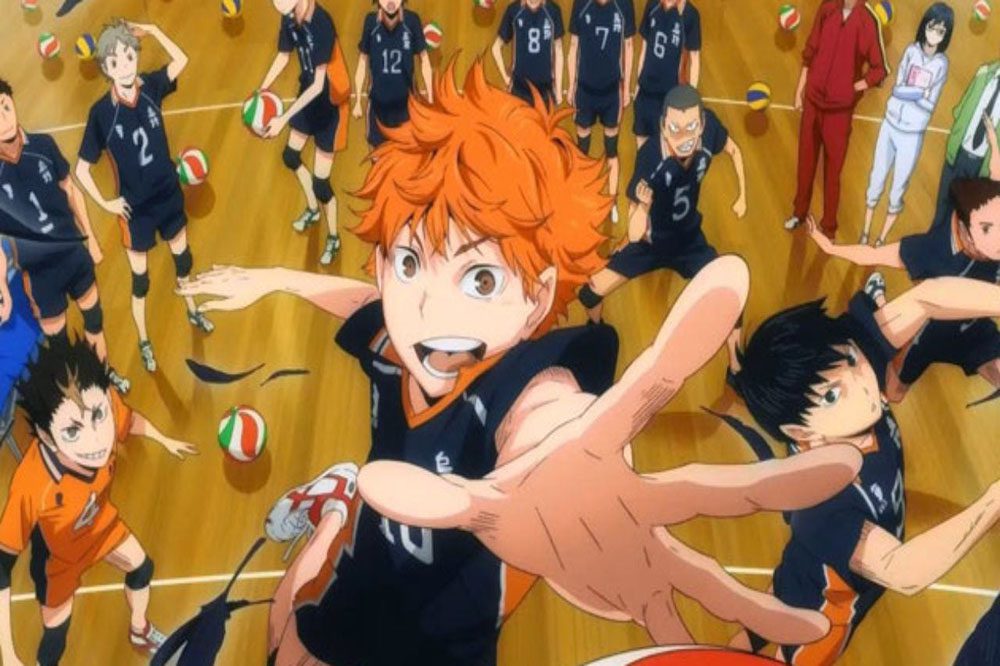 Image Credit: Sentai/HIDIVE
Anime used to be delegated to late-night Adult Swim programming and the occasional Saturday morning cartoon block. Now, it's a highly coveted piece of the streaming pie. Overall, what is making anime such a massive market right now? Firstly, the global appeal for anime is skyrocketing right now. Things like Demon Slayer: Mugen Train breaking the box office record is one thing. Finding merch for Bleach, Hunter X Hunter, and Inuyasha in stores in 2022 is another. The West grabbed onto anime in a mainstream way these past few years. A huge influence on that phenomenon was streaming.
Via The Hollywood Reporter, AMC Networks is acquiring Sentai, an anime distribution and streaming company. Overall, buying Sentai is a lot like when Microsoft acquired ZeniMax Media. You don't just get one element of the company – you get the whole thing. For Sentai, that includes HIDIVE, the aforementioned subscription streaming service. Additionally, the e-commerce platform Sentai Filmworks, cable SVOD service Anime Network, and Sentai Studios, which dubs and creates its own anime.
HIDIVE might not have the subscriber base that Crunchyroll or Funimation has. Its library of shows is a bit more niche and particular. That said, some of the series it does host, such as seasons of HAIKYUU!!, CLANNAD, and dubbed FOOD WARS seasons are quite popular. It's a smart strategy for AMC Networks to go this route. Plus, it adds to their growing collection of media.
The Growing AMC Umbrella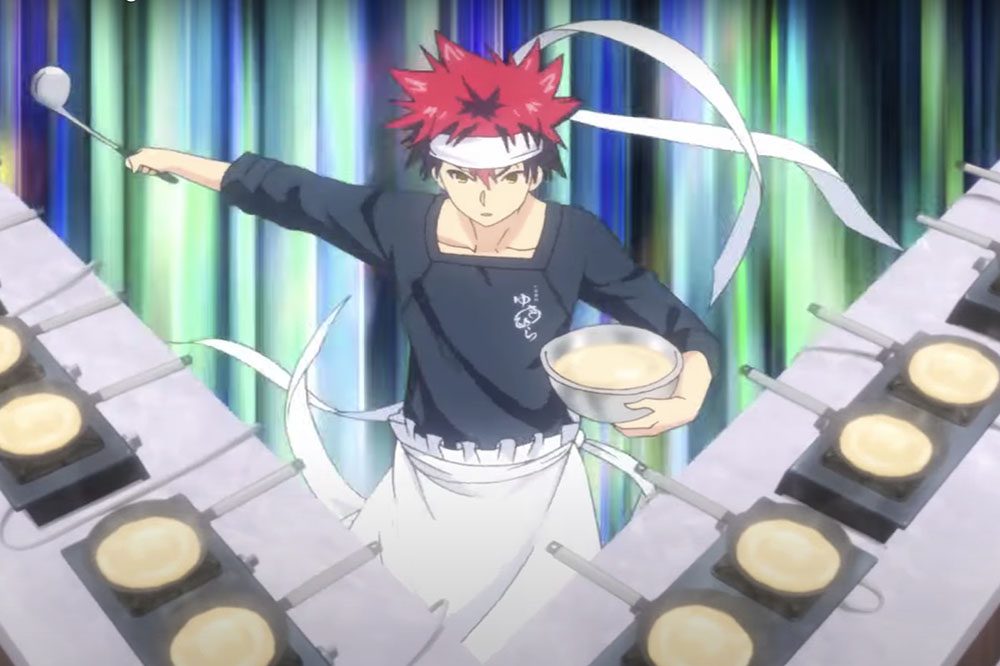 Image Credit: Sentai/HIDIVE
AMC Networks is busy acquiring smaller studios to add to its arsenal. The company also previously acquired Acorn TV, which focuses on British and international mysteries and dramas, and Black series and film destination ALLBLK. The goal appears to be adding to their cable mainstays AMC, IFC, SundanceTV, and We TV. So far, they've collected quite a few platforms on streaming as well. Their channels now include AMC+, IFC Films Unlimited, Shudder, and Sundance Now, as well as HIDIVE, Acorn, and ALLBLK.
Overall, these channels cater to specific audiences. That's okay – you don't need to win over everyone all of the time. In fact, the diverse array of platforms makes for a compelling case to put them all into one place. An AMC+ subscription gets you access to IFC Films Unlimited, Shudder, and Sundance Now, as well as The Walking Dead Universe. If they end up including the newer additions too, then that's hard to pass up.
Anime makes sense as another niche part of the AMC Networks puzzle. The press release of AMC Networks acquiring Sentai explained that anime is "a rapidly growing entertainment category, with a highly-engaged global fanbase propelled by its unique aesthetics and evangelical fans, convention culture, and increased online accessibility." All true, but it's a tough market to crack into at this point. HIDIVE is a top streaming service, but many others are getting into the mix as well.
AMC Networks is Acquiring Sentai at a Time Where Anime Rules Streaming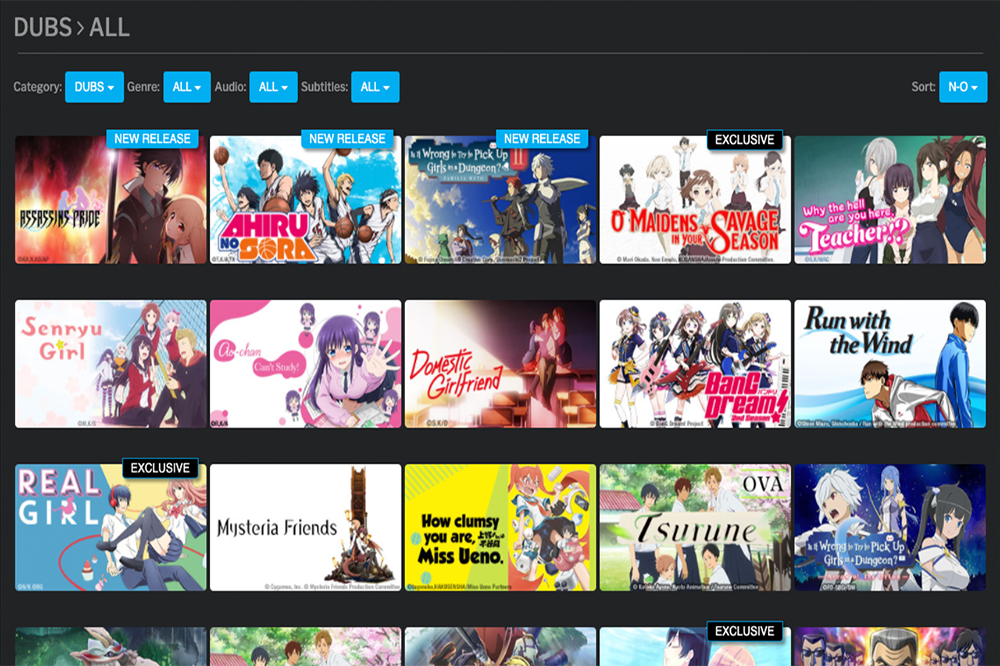 Image Credit: Sentai/HIDIVE
If you log onto Netflix, then you can't ignore how much anime there is in the catered channels. Even for those who don't watch anime, it still shows up. That's because Netflix sees value in anime given its immense popularity on the platform. Sony merging Funimation and Crunchyroll into one platform after the acquisition of the latter from WarnerMedia was huge news. It meant that the two largest anime distributors in the West became one platform. For Netflix, that didn't mean it was time to throw in the towel.
Nor does it mean that AMC Networks is simply picking up whatever is left outside of the big Sony merger. All that these deals prove is the prevalence of anime in popular culture. If you're not someone who watches a lot of anime, then you might only ever check out a show here and there. That means you're not subscribing to Funimationroll, the name I've given the yet to be named merged platform.
It might mean, however, that you have an AMC+ account and decide to peek at the new HIDIVE content. That's the plus side of grabbing smaller channels. Curious audiences can try new things without separate subscriptions. For example, maybe you're into food and you decide to check out FOOD WARS. Good choice – it's definitely about food and nothing else. No, you shouldn't be suspicious. Go for it!
If you're excited about AMC Networks acquiring Sentai, then let us know in the comments. Thanks for reading Comic Years for all things anime, comics, and pop culture.
Featured Image Credit: Sentai
Taylor is the Gaming Editor of Comic Years and a lifelong fan of video games. He holds two degrees in Political Communication and wrote a Master's Thesis on resistance movements, race, and the exploitation of college athletes. His wife and two Toy Australian Sheppards keep him sane.
Leave a comment