Percy Jackson's Cast Has Two New Stars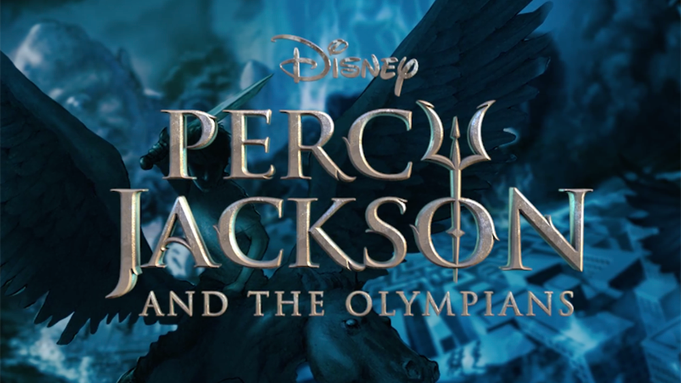 The new series Percy Jackson and the Gods of Olympus will be broadcast soon on Disney +. The show introduced two new stars to portray two of the series's main characters. Within Percy Jackson's cast, they will portray Grover and Annabeth, Percy's fellow adventurers.
Percy Jackson and the Gods of Olympus is a series that will start soon on Disney+. It tells the story of a demigod, the son of Poseidon's sea god. However, after losing Zeus' thunderbolt, one of Olympus' most powerful weapons, he is targeted by the god of lightning. So Percy sets out on an adventure to prove his innocence to Zeus.
Percy is not alone on this journey but sets out with two of his friends. Grover, his guardian, half boy, half satyr, protects him from all dangers. Annabeth, the demigoddess, daughter of Athena, whose purpose is to test his mettle and skills acquired through his training.
Two New Actors for Percy Jackson's Cast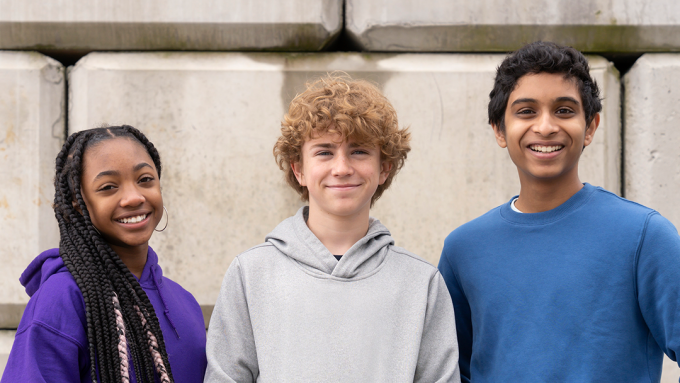 (Image: Disney+)
Disney+ confirmed new actors for Percy Jackson's cast. They will portray two of the main characters in the series that will begin producing Percy Jackson and the Gods of Olympus. The actors chosen by the company to play these characters of the franchise are Ryan Simhadri and Leah Sava Jeffries.
Simhadri will play Grover, the protective satyr who watches over Percy from the shadows and helps him develop as a demigod. In the case of Jeffries, she represents Annabeth, Athena's daughter. She teaches Percy how to master his powers and fight, among other things.
Disney has already confirmed the stars of this new series, and only a few elements are missing for the filming of this new series to begin. This new series will be very similar to the first movie, although it is not known to what extent it will cover the same. We have the main characters ready for Percy Jackson's cast, which will be one of the flagship productions of Disney +.
Image via 20th Century Fox.
More Details About the New Disney+ Series
As we mentioned initially, the new series is based on the movie Percy the Lightning Thief. In this film, a 12-year-old boy leading a relatively everyday life discovers that his dad is anything but average. He learns that his father is Poseidon, king of the seas and that he is a demigod and not the only one in the world.
His world takes an even bigger turn when he is accused by Zeus himself of stealing his thunderbolt. The Greek father of the gods starts a hunt for Percy so that he can return the lightning bolt. Percy attends the demigod academy with Grover to train and protect himself from the monsters sent by Zeus and other gods.
Percy sets out on an adventure with Grover and a new friend, Annabeth, to find Zeus and prove that he is not the thief. The three go on this adventure, growing in different skills and supporting each other.
We don't know yet what the new production will be. But we do know who will play the main characters of Percy Jackson's Cast. The series will begin production soon, with the help of Ryan Simhadri and Leah Sava Jeffries to play Grover and Annabeth.
The new series will depict the first film in the saga when Percy discovers who he is. He faces monsters sent by Zeus and Hades, his uncles, who seek to obtain Zeus' weapon. They will fight them and try to prove to Zeus that he did not steal his lightning so that he will leave him alone. We will have to wait for Disney+ to show initial information about this filming, transmitted on its streaming platform.
Featured Image Via Diseney +
I am a circus aerialist influenced by Dick Grayson and Spider-Man. Fortunate to write about the characters that inspired me. I also have a Bachelor's degree in Political Science and a Master's degree in International Trade.
Leave a comment