Star Wars Spinoff Series – Liam Neeson Criticises Excessivity 
They don't call him Qui-Gon Jinn for nothing! Most Star Wars fans are terribly excited to hear about more spinoffs and expansions to the mainline series. However, it appears that not all the actors feel so positive about it. In particular, Liam Neeson, who played Qui-Gon Jinn, recently spoke about there being "too many" Star Wars spinoff series. Of course, he recently reprised the role for the Kenobi spinoff show and other Star Wars mediums. However, in a recent interview, he made his view on the number of spinoff shows pretty clear. According to the iconic actor, the number of shows eliminates the franchises' magic. You can check out his full quotation below.
During an appearance on What Happens Live, the interviewer asked Liam Neeson about whether he'd return to the role for a spinoff. They likened it to the Kenobi spinoff series, which marked the return of Ewan McGregor and Liam Neeson to their Star Wars roles. This was the first time in almost two decades! However, Liam Neeson didn't respond how you might think about a potential Star Wars spinoff series. In fact, he said,
"No, I'm not . There's so many spin-offs of Star Wars. It's diluting it to me, and it's taken away some of the mystery and magic in a weird way."
Naturally, these comments will make many fans feel pretty sad. Many were hoping for a Qui-Gon spinoff series starring Liam Neeson, which could fill in some of his backstory before The Phantom Menace. Of course, we've seen some of this in other Star Wars media, such as Tales of the Jedi. But it would still be nice to see Liam Neeson return to the role!
Star Wars Spinoff Series Release Date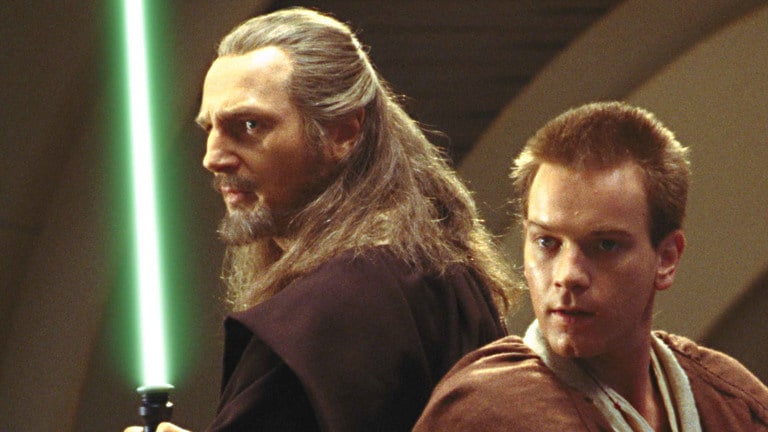 Image: Disney/Lucasfilm
However, it's not hard to see why the actor feels this way about the multiple Star Wars spinoff series. After all, Disney's acquisition of the brand seems to have turned it into a similar fashion to Marvel. Instead of a Marvel Cinematic Universe, we have a Star Wars Cinematic Universe. Since Disney bought the franchise, we've gotten a ton of TV shows, films, video games, comics, and more, set in a galaxy far, far away.
Some of the critically acclaimed series include Andor and The Mandalorian, both of which will return for another season in the future. However, not everything has gone down so well. For example, fan reception towards The Book of Boba Fett was rather lukewarm, and the box office results of the Solo film weren't great. In fact, this latter flop led to Lucasfilm canceling other spinoff movies! 
Even so, there is still plenty of Star Wars spinoff series to look forward two. As we already mentioned, season 3 of The Mandalorian comes out relatively soon, and the Ahsoka series will premiere later this year. We also know Jude Laws's Skeleton Crew will come out in 2023. There's also The Acolyte and Lando, but none of these have a release date yet.
Qui-Gonn Jinn Prequels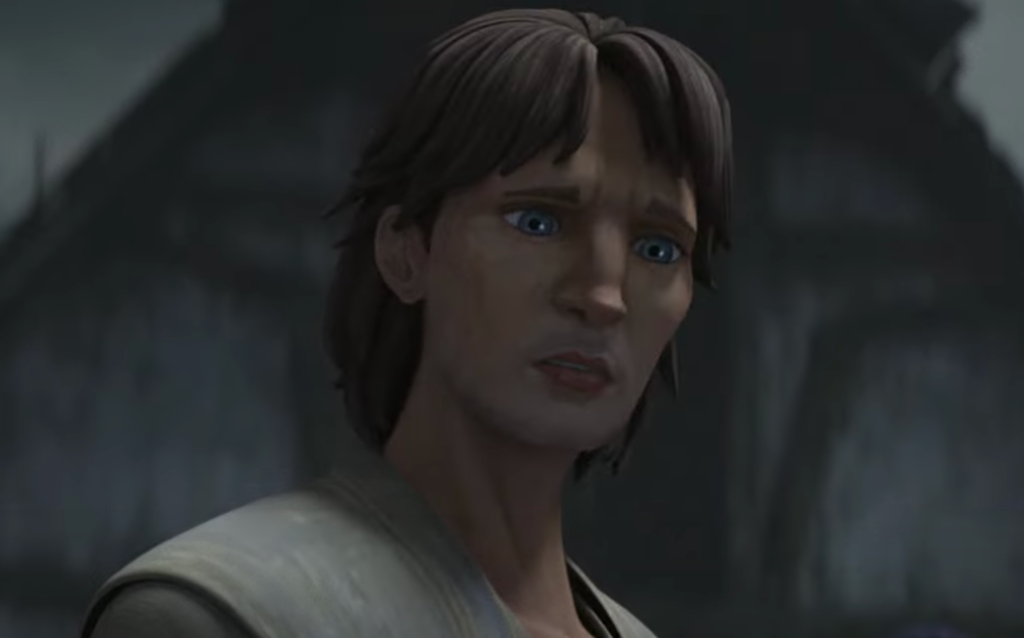 Image: Disney/Lucasfilm
Even if there isn't a Star Wars spinoff series about Qui-Gon Jinn, there's still plenty of stuff we know from other Star Wars media. For example, we saw a younger version of the character in episode 2 of Tales of the Jedi. Later, in episode 4, we saw an adult version of him discuss Darth Maul's rumored Sith abilities. If that wasn't enough, he got his own one-shot comic titled Age Of Republic: Qui-Gon Jinn. There's also the novel Master & Apprentice, which focuses on Qui-Gonn and Obi-Wan's relationship as Padawan and Master. Additionally, there's plenty of material in the Legends canon that details this mysterious character's origins.
Regardless of Liam Neeson's comments, we'd love to see a spinoff about this character – wouldn't you? Let us know in the comments!
Hi! I'm Arvyn, and I'm an English teacher from the UK. I've been teaching English online for over 4 years to students from all across the world and all ages. Outside of work, I'm a huge fan of reading, video games, and playing with my adorable kitties. See ya!
Leave a comment