Qui-Gon Jinn Return Made Liam Neeson Cry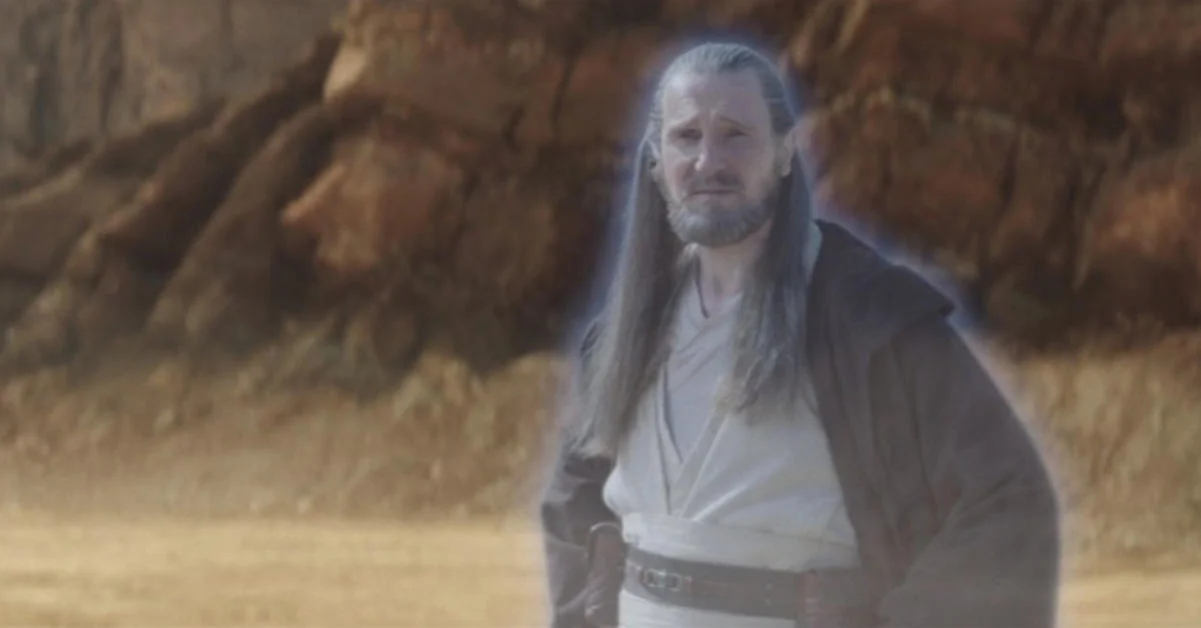 After more than 23 years, Liam Neeson is finally set to return to Star Wars. His last and only on-screen appearance in the huge franchise was in The Phantom Menace, which Lucasfilm released in 1999. Since then, Neeson has only returned to the voice actor role in three episodes of The Clone Wars. However, with the announcement about a Qui-Gon Jinn return for the upcoming anthology series, Tales of the Jedi, many fans are excited to see Neeson back. Even Neeson revealed that returning to the franchise made him feel pretty emotional!
In fact, Neeson also made a surprise appearance in Obi-Wan Kenobi. Disney released this prequel series in May, and it became an instant hit with fans. The show depicted how Jedi Master Obi-Wan Kenobi, played by Ewan McGregor, dealt with the fallout of Revenge of the Sith. We saw him dealing with the loss of his Padawan, Anakin Skywalker, and his attempts to protect Leia and Luke from harm. Kenobi tries to do all this while hiding from Imperial forces keen to attack him. Like Neeson, Hayden Christensen also reprised an old role in the show, appearing as Darth Vader again.
During this show, we saw our first glimpse of a Qui-Gon Jinn return as Kenobi spoke to his former master throughout the series. He kept asking Jinn for advice, but we didn't see Jinn's side of the conversation. Finally, we saw Jinn as a Force Ghost in the series finale episode. And what a return it was! Several other actors from the series returned, including Jimmy Smits and Joel Edgerton. We even got Ian McDiarmid playing Palpatine as part of this Qui-Gon Jinn return!
Will Qui-Gon Jinn Return?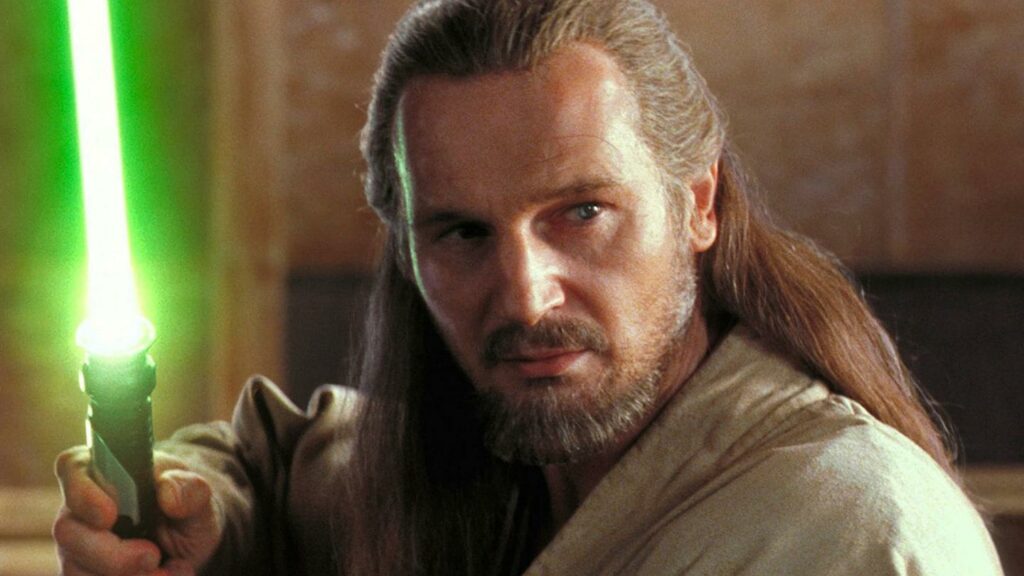 Image: Lucasfilm/Disney
Recently, Neeson spoke at the San Sebastián Film Festival and talked about how reuniting with McGregor felt. He said that the experience of being part of the Qui-Gon Jinn return was rather emotional but in a good way! Here's what he said:
"It was Ewan McGregor's Obi-Wan on a camel, a real camel, and me. We rehearsed it before we shot it, and we just started crying, and it was lovely. That Star Wars that we did, Phantom Menace, we shot it over 25 years ago. It came out in 1999."
This is quite a marked difference from what Neeson has said in the past. Previously, Neeson claimed he'd only ever do a Qui-Gon Jinn return if it were for a film. Perhaps the joy of returning for Obi-Wan Kenobi made him finally change his mind.
Of course, this Qui-Gon Jinn return marks the first of many for the Star Wars series. As we mentioned earlier, Neeson will play Jinn again for the anthology series Tales of the Jedi. This series will be set at various points in Star Wars history, and since it's an anthology series, we expect to see plenty of returning characters. Currently, we know there'll be a series focusing on Darth Tyranus, aka Count Dooku, as well as Ahsoka Tano. Clearly, there's going to be a lot going on, and a Qui-Gon Jinn return will be the first of many fan favourites coming back.
Obi-Wan Kenobi Season 2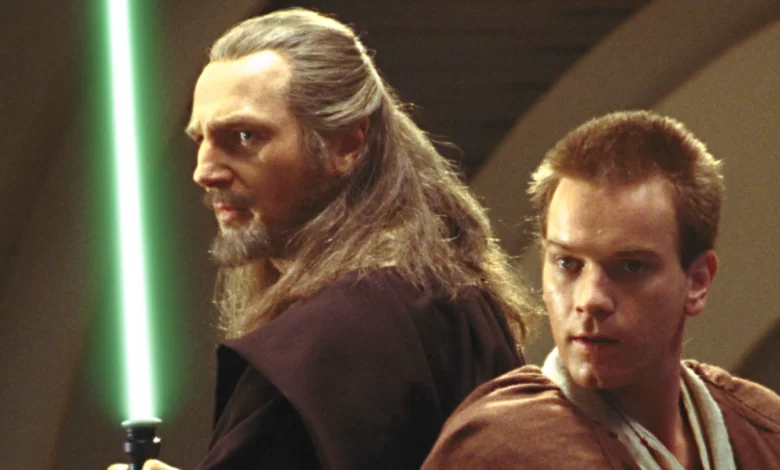 Image: Lucasfilm/Disney
Naturally, there may be other appearances for Neeson to appear in Star Wars. Namely, with Obi-Wan Kenobi season 2! Of course, Disney has not commissioned a second season, nor is there any word on if it is coming. The show was originally meant to be a limited series, but the overwhelming popularity of the first season could have been enough to create a second show.
We already know that McGregor is keen to reprise his role of Kenobi again. Perhaps we'll see Qui-Gon Jinn return to the show in an expanded role if such a season exists. Hopefully, Neeson's joy from returning in the first season will compel him to return!
What are your thoughts? Would you like to see Qui-Gon Jinn return? Which other Star Wars characters do you want to come back? Let us know your thoughts below!
Hi! I'm Arvyn, and I'm an English teacher from the UK. I've been teaching English online for over 4 years to students from all across the world and all ages. Outside of work, I'm a huge fan of reading, video games, and playing with my adorable kitties. See ya!
Leave a comment