Rocksteady Confirms Suicide Squad Game With Superman In The Crosshairs
After months, years of speculation, Rocksteady finally confirmed their next game is based around the Suicide Squad and, maybe, Superman. In advance of the DC FanDome virtual event, Rocksteady's official Twitter account shared a teaser poster for the game, which you can see below. The image shows a shadowed Superman from the back with the words Suicide Squad on his head, stylized as crosshairs. This suggests that this game will involve the Suicide Squad being sent to kill the Justice League. Of course, when Warner Bros. registered the domain name SuicideSquadKillsTheJusticeLeague.com, that was also a pretty big clue. Still, this means that the Suicide Squad will play a big role at FanDome. James Gunn's film will make its official marketing debut there, and it seems like 2021 will see the release of both a film and a game based on the characters.
Target locked – #DCFanDome – August 22. #suicidesquadgame pic.twitter.com/HrXZNKwo0f

— Rocksteady Studios (@RocksteadyGames) August 7, 2020
It should come as no surprise that DC and Warner Bros. are doubling- and tripling-down on the Suicide Squad. In 2014 the group of villains-turned-reluctant-do-gooders appeared on Arrow on the CW, and in an animated movie (set in Rocksteady's Arkham Universe). In 2016, the film by David Ayer hit theaters. Despite its reputation, the film made money and even earned an Academy Award (for makeup). The nature of the group, federal prisoners forced to go on certain-death missions, also makes it easy to rotate cast in and out. Like Harley Quinn as played by Margot Robbie, these titles are incubators for DC's next big marquee character.
Perhaps this is true for the video games as well.
Rocksteady and the Suicide Squad Game Has Been an Open Secret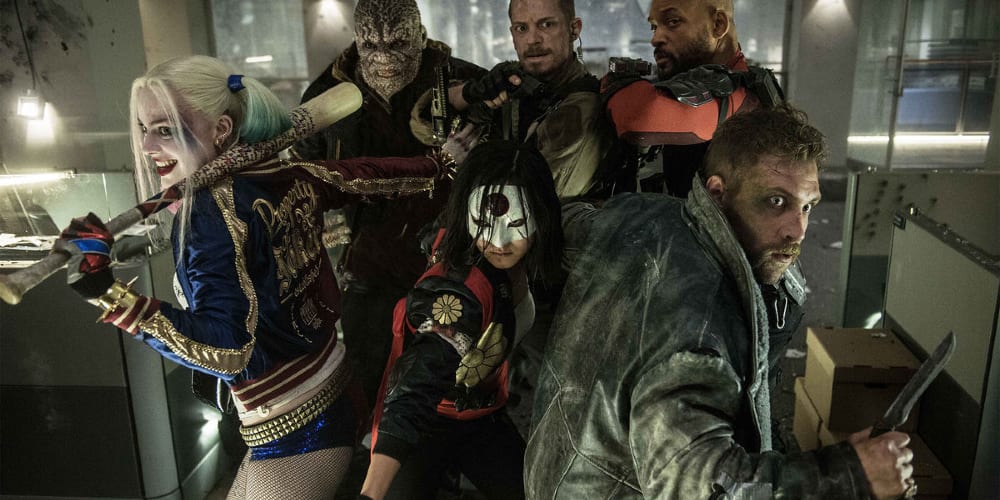 Image via Warner Bros.
Reporters, so-called leakers, and educated guessers knew that a Suicide Squad game from Rocksteady was likely. (Here's a reddit.com post from two years ago that basically nails it.) A game based on the Suicide Squad was in development at WB Montreal but ended up canceled. Whether Rocksteady "took over" that project or merely started from scratch, it seems they were better able to handle the property. (And, the rumored game starring the rest of the Bat-family also set in the Arkham Universe is still on, as far as we know, at WB Montreal.) The Suicide Squad game from Rocksteady will be what takes DC superhero games into the multiplayer arena.
The interesting thing is that we are all assuming that Rocksteady will continue to work in the universe they established with the Arkham games. As mentioned, one of the Suicide Squad films was set in this universe, so many of the key characters are established. It also would allow for Batman to appear in the game (set before the events of Arkham Knight, of course). Finally, we could see what the other superheroes in that universe are like. Yet, it's easily just as possible that this game kicks off a whole new universe, perhaps one that ties in more closely with the films rather than the previous Rocksteady games. Games tied to movies used to be common, but Warner Bros. is one of the few companies left for whom it makes sense to continue that trend. (Plus, we've not a had a great superhero game in years.)
Official information sure to come on this and other WB projects August 22 at DC FanDome.
Featured image via Rocksteady Games
Joshua M. Patton is a father, veteran, and writer living in Pittsburgh, PA. The first books he read on his own were comics, and he's loved the medium ever since. He is the greatest star-pilot in the galaxy, a cunning warrior, and a good friend. His book of superhero short stories, Tales of Adventure & Fantasy: Book One is available as an ebook or paperback from Amazon.
Leave a comment