Nicki Aycox, "Supernatural" Actress, Dies at 47
Nicki Aycox, the actress known for Supernatural or The X-Files, passed away at 47. Her family delivered the sad news to the media. Aycox stood out in life for being in shows like Cold Case, Ally Mcbeal, and Dark Angel.
Aycox's career began in 1996, when she appeared in the show Weird Science, debuting with the role of "Tammy." From there, her career was on the rise. Although most of her performance was on the small screen, she also played some movie roles.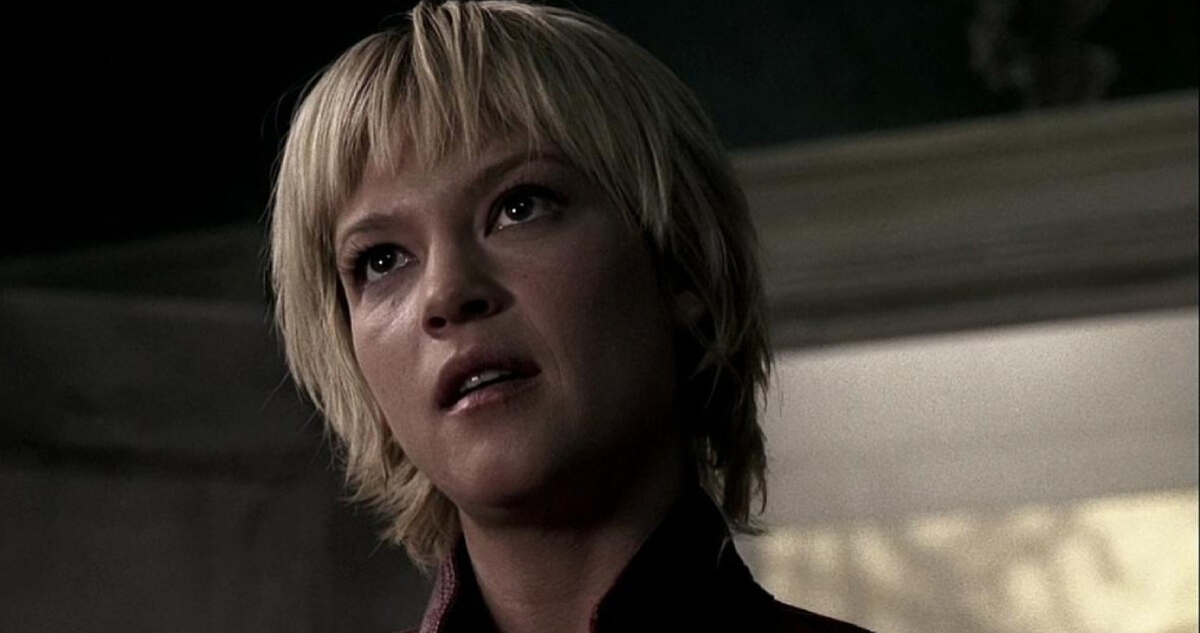 Image via Warner Bros.
Family and friends feel her departure with great sorrow. So far, there isn't official information on the causes of her death.
Nicki Aycox Dies at Age 47
Actress Nicki Aycox died at 47 years old this November 16. Her sister-in-law, Susan Raab Ceklosky, announced it through a Facebook post on the social network.
The actress and singer had a prodigious life, constantly appearing in several televised series in the United States, such as Supernatural and Cold Case. So far, the cause of her death has not been officially announced, but we know that since 2020 she was diagnosed with leukemia.
Ceklosky published an emotional message saying goodbye to Aycox on Facebook. She commented,
"My beautiful, smart, fierce, incredibly talented, and loving sister-in-law, Nicki Aycox Raab, passed away yesterday with my brother, Matt Raab, by her side. Nicki and Matt had a wonderful life together in California. She was definitely a fighter and everyone who knew her loved her."
Image via 20th Century Studios
Her friends and family describe the actress as a tireless, feisty woman with a big heart. The news shocked Eric Kripke, creator of Supernatural and The Boys. Upon hearing of it, he posted on Twitter, "Gutted to hear the great #NickiAycox, our first #MegMasters, passed away. Too young. She was a delight & delivered lines like honey & venom. I marvel at how she made a simple word like 'lackluster' legendary."
While it is true that Nicki Aycox excelled in many series, she also performed several roles on the big screen. She stood out for her professionalism, drive, and beauty. The last time she appeared on screen was in 2014 in The Deadly Test. From there she retired from acting, dedicating herself to music. Family and friends will remember her not only for the work she did but also for the beautiful person she was in life.
Fans Mourn Her Death
Fans turned to social media to mourn the death of Nicki Aycox through several manifestations of affection and pain. They posted messages like "Peace to her soul Nicki Aycox who was the original Meg Maters." They also commented on the countless series where she appeared, as well as on her illness.
I am really sad to learn of the death of this superb actress that was Nicki Aycox 😥
my thoughts and condolences to his family.
Rest In Peace 🙏🙏🙏
1975 – 2022 pic.twitter.com/B0yb0FAJyU

— Véronique Wilhelme (@VWilhelme) November 20, 2022
Several of Aycox's roles will make her remain engraved in our memory. She made some appearances in successful series of the '90s, such as Law & Order, X-Files, Ally McBeal, Criminal Minds, and Boy Meets World. But one of her standout roles was in the war miniseries Over There, created by 10-time Emmy Award winner Steve Boncho. There she played the soldier Brenda, who was present in 11 out of 13 episodes.
Also, in Cold Case, from 2004 to 2012, she appeared in no less than 12 episodes as Christina Rush, the sister of the series' protagonist. Similarly, the recurring role performed in the fantasy and horror series, Supernatural, appeared in five episodes.
Among the outstanding films in which she appeared were The X-Files: I Want to Believe, Perfect Stranger, The Girl on the Train, and Jeepers Creepers 2. Her last scene in a movie was in 2014's The Deadly Test. From there she retired from acting, devoting herself to music, leaving five songs performed and composed by her.
By 2020, sadly, Nicki Aycox was diagnosed with leukemia. At the time, she shared with her fans how she was coping with the disease and everything related to chemotherapy. A condition that we presume claimed her life at such a young age. Although she was awaiting a stem cell transplant, we do not know what happened. For all of us who enjoyed Nicki's work, fans, friends, and family, we are sorry for her departure. Rest In Peace, Nicki.
Leave a comment