Ezra Miller Dancing in Hawaii Weeks After His Arrest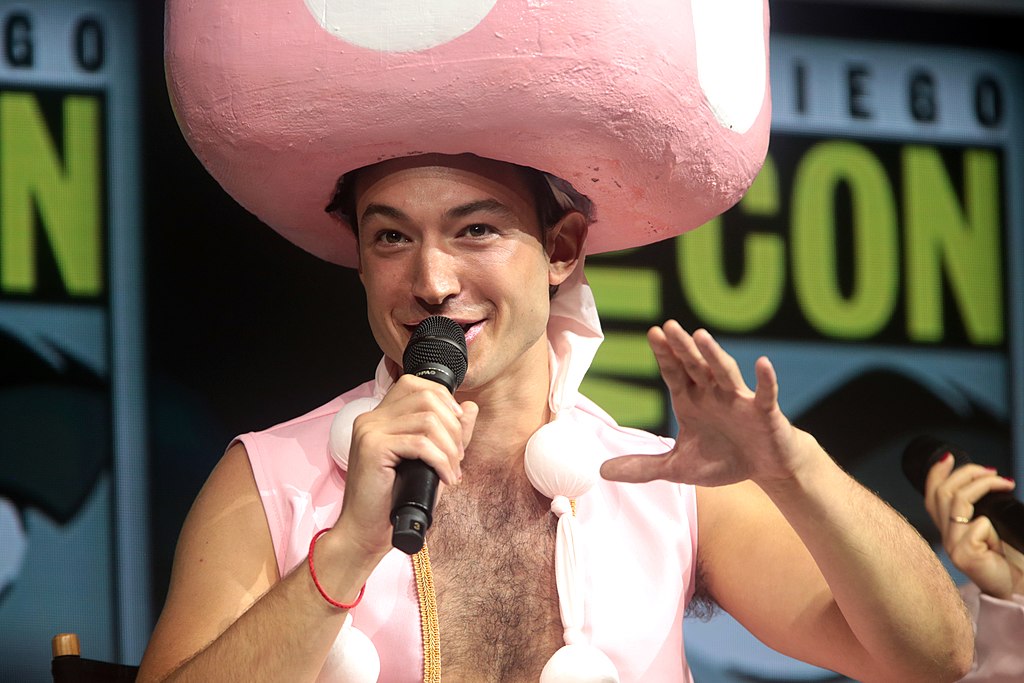 A video of Ezra Miller, the actor who plays the Flash in the DC Universe movies, was made public today. Part of the video shows the actor dancing, shaking his hair from side to side, and smiling for the cameras.
This video came out a week after Miller was arrested in Hawaii due to inappropriate behavior in another bar. The actor allegedly took the microphone from a woman at karaoke and used it to say obscenities. Additionally, Miller threw himself at a 32-year-old man who was playing darts. He was arrested and later released on bail.
Image via Gage Skidmore, CC BY-SA 2.0, via Wikimedia Commons
For many, it is strange to see the actor so happy, dancing so carefree after these events that involve him. We are not only referring to last week's arrest; there have also been other actions that make the public worry about him and the future of his acting career.
Ezra Miller's "Strange" Dance in Hawaii
The strange dance that the actor who represents the Flash in DC movies performed has given something to talk about. Many of those present described it as funny, curious, and strange. The actor made unusual movements in the dance, making those around him start recording, and the video went viral after being posted to TMZ.
Although none of the movements were disrespectful but comical, the actor shook his hair, smiled, and waved to the cameras. Miller's attitude seems out of place, considering he was arrested last week for disorderly conduct. He has had incidents in bars before, but he doesn't seem to care. In fact, he doesn't seem to care much about his image either because of this dancing routine he displayed.
Constant Incidents and the Future of his Acting Career
As we mentioned earlier, the incidents that actor Ezra Miller has been having are becoming quite frequent. It is not only the strange dance in the bar which does not affect his popularity or have any legal consequences. However, he has had problems with the law on other occasions, causing problems in different bars in Hawaii.
The previous incident, which occurred last week, involved Miller disturbing the peace inside a bar, where he took the microphone away from a woman who was there and lunged at a 32-year-old man playing darts. The bar owner tried to calm him down, but his attempts were futile. In the end, the actor was arrested and released on bail.
Image via Warner Bros. Pictures
On another occasion, Miller was not admitted to another bar in Hawaii because of the nuisance he started to cause trouble. He cut the bar's carpet, made a mess, and created discomfort in public. The police calmed him down, and Miller left the place.
Ezra Miller seems to be going through a rough patch, and many fans wonder what this means for his acting career. In fact, there was a meeting at Warners Bros to discuss the matter, and we know that his upcoming movie The Flash has been delayed. There is certainly speculation on whether he will be replaced as Flash, if he will need to go to rehab, or take some time off to fix his conduct.
What do you think this video of Ezra Miller dancing in Hawaii means? We want to read your opinion in the comments.
Leave a comment