All Of The Movie Releases Postponed Due To Coronavirus
The past few days have seen some major changes around the world as countries respond to coronavirus concerns. Major sporting events are being canceled. Schools are shutting down. Major movie premieres are being canceled and postponed. No Time to Die may have been the first film to postpone its release, but many are following suit. Here's an update on all of the movie releases being canceled or postponed because of coronavirus. We'll also take a look at how the current box office numbers are being impacted.
Movie Releases That Are Being Canceled or Postponed Because of Coronavirus
Image via Universal Pictures
You may notice that most of the films on this list have not been given a new release date. While it can be frustrating not to know when your most anticipated film is coming out, there are a lot of factors surrounding release dates. Many films will consider when other big films are coming out and try to avoid those dates. Others strategically schedule theirs for the same release day to provide alternate options to fans. We can only hope that all of these studios are quickly trying to collaborate on release dates that work for everyone involved!
Mulan
Mulan, the highly anticipated live-action version of the 1998 Disney film, has delayed its release. The European red carpet event had already been canceled, but now the film will officially delay releasing to theatres everywhere. It was scheduled to release on March 27th. No future release date has been confirmed.
A Quiet Place Part II
The sequel to John Krasinski's critically acclaimed A Quiet Place has been pushed back for the unforeseeable future.  Its March 18th release date has been canceled by Paramount Pictures. Again, no future release date has been given.
The New Mutants
The New Mutants has been pushed back again. It has been pushed back before, and the confusion around its release has made the hype pretty limited. Previous delays were because of rumored reshoots and to avoid other big premieres. Its original release date was April 13th, way back in 2018. Its more recent release date was set for April of 2020. Though, now we don't know when to expect to finally watch it.
Antlers
This Guillermo del Toro produced film has been one of the most highly anticipated horror films of 2020. Unfortunately, Antlers' April 17th release will be pushed back. The movie, which stars Keri Russel and Jesse Plemons, among others, has not been given a new release date either.
F9 (Fast and Furious 9)
Universal has made the decision to delay F9's release. This film actually has announced a new release date, but it won't be for another year. April 2nd, 2021 has already been designated its new release date. We certainly hope that all of the other films on this list won't be waiting that long!
Film and Television Shoots Are Also Halted Due To Coronavirus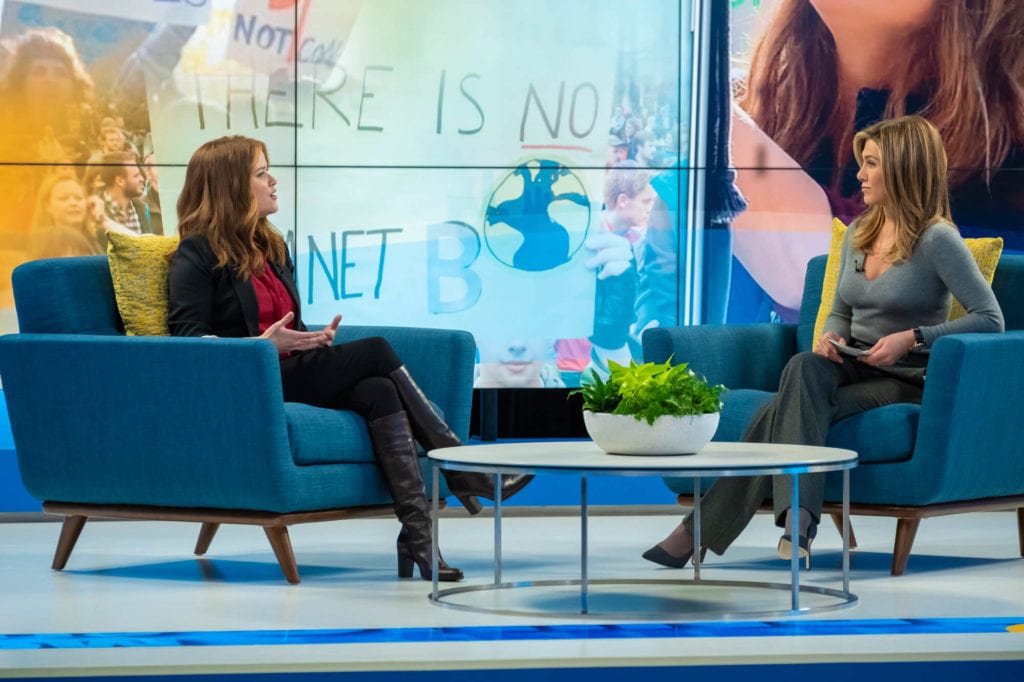 Image via Apple.
Big movies having their release date postponed is a pretty big issue. Marketing will need to be changed immediately, and theatres are having to reshuffle their lineups. Though, there are also plenty of productions that are being put on hiatus because of fears of the virus. Some of the most well-known shows to stop filming or delay post-production include The Morning Show and Riverdale. Ryan Murphy's upcoming The Prom, which will be coming to Netflix, has also stopped production.
Other Postponed or Canceled Events
The Emerald City Comic Con had announced its intentions to postpone the event earlier this month. Plenty more events and cons have followed their lead. Major events have included the Tribeca Film Festival, March Madness, WonderCon, and more. Playbill has also announced that all broadway productions in New York City will stop, effective immediately. Shows will resume the week of April 13th.
Release Dates That Are Still On
For movie lovers, fret not! You can still go see some films in theatres over the next coming weeks. Though, of course, we recommend that you take precautions. Don't go to the theatre if you have any concerns about having coronavirus. And, if you aren't concerned, try to avoid close contact with others. And wash your hands!  Films that have recently released, or have not changed their upcoming release date, are out there. These include The Hunt, Bloodshot, Onward, and I Stil Believe.
Box Offices Aren't Doing Their Best
Movies aren't being released. People aren't going to the movies because they are afraid of contracting the virus. Some theatres have shut down. All of these elements have led to some pretty bad box office days. It's not all bad, though. Films like The Invisible Man and Sonic the Hedgehog have exceeded expectations. And the domestic box office's revenue is actually up from last year. But we don't expect that to last for long.
Almost all of the big films that are supposed to come out over the next few months are postponed. Films like Black Widow are still scheduled (knock on wood – we wouldn't be surprised if this changes). So, the box office is going to have to rely on what's left to make money. And that's just considering domestic numbers. Many markets have shut down cinemas entirely or have limited their showtimes. So, films can't rely on a great overseas premiere for the foreseeable future.
It's Time To Stream, Folks!
Netflix, Amazon Prime Video, and Disney+ must be seeing some good numbers right now. With plenty of people staying home to avoid increasing their risk of contracting the virus, binge-watching is sure to happen. So, readers, what are you watching now that it's harder to go out and watch films in cinemas? And with all of the movie releases being postponed because of coronavirus, which are you saddest to have to wait for? Let's talk about it!
Featured image via Paramount Pictures.
Meghan Hale is the kind of movie lover that has a "must watch" that is a mile long... and growing. When she isn't talking about the latest film and television news she is writing one of her many in-process novels, screaming film trivia at anybody who will listen, and working as a mental health care professional. Follow her on Twitter @meghanrhale for some fun theories and live reactions to all things entertainment.
Leave a comment