Netflix Confirms 2020 Releases
We've already started some conversations about upcoming releases in 2020, and what we're getting excited for. Though, most of what we've heard about so far has been big theatre releases. In an era of streaming services, we can't forget all of the original content coming this year. Earlier this week, Netflix released a list of all of the new content coming this year on its platform via Twitter. You can read the entire thread here,  but here's a recap of some of the most anticipated Netflix releases for 2020.
Upcoming Netflix Releases in 2020
Miss Americana
Miss Americana will follow pop star Taylor Swift (most recently seen in Cats of all things). The film, directed by Lana Wilson, was announced in late 2019. It will premiere at Sundance in January of 2020. Though, while Netflix does have an announcement page on its service, there is no confirmed release date for the streaming platform.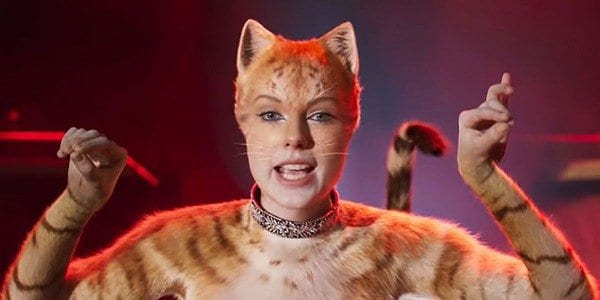 After Taylor's committed role in cats, we're excited to see what she does next. Image via Universal Pictures.
Mank
Fellow fans of David Fincher, unite! This Fincher-directed film will follow the path of writing Orson Welles' Citizen Kane back in 1941. It will star Gary Oldman, Amanda Seyfriend, Charles Dance, and Lily Collins. Filming didn't begin until late 2019, so we don't expect to see Mank available for streaming until later in the year.
Da 5 Bloods
In the newest Spike Lee joint, Da 5 Bloods follows the story of 4 African American war veterans as they return to Vietnam to search for the remains of their old squad leader (and the potential promise of buried treasure?). The film will star Chadwick Boseman, Paul Walter Hauser, Norm Lewis, Delroy Lindo, and Jonathan Majors. The film was filmed earlier in 2019, but no release date has been confirmed.
To All The Boys: P.S. I Love You
To All The Boys I Loved Before released on Netflix in 2018. Fans of the original book series and casual streamers everywhere were delighted with the adorable teen rom-com, and for good reason. The film features a cast with genuine chemistry, and it's an easy watch. The next film will follow in the footsteps of its book series. Fortunately, we do have a release date for the film, which will star Lana Condor, Noah Centineo, and Jordan Fisher. In preparation for the ultimate Valentine's Day stream, you can watch To All The Boys: P.S. I Love You on February 12th, 2020.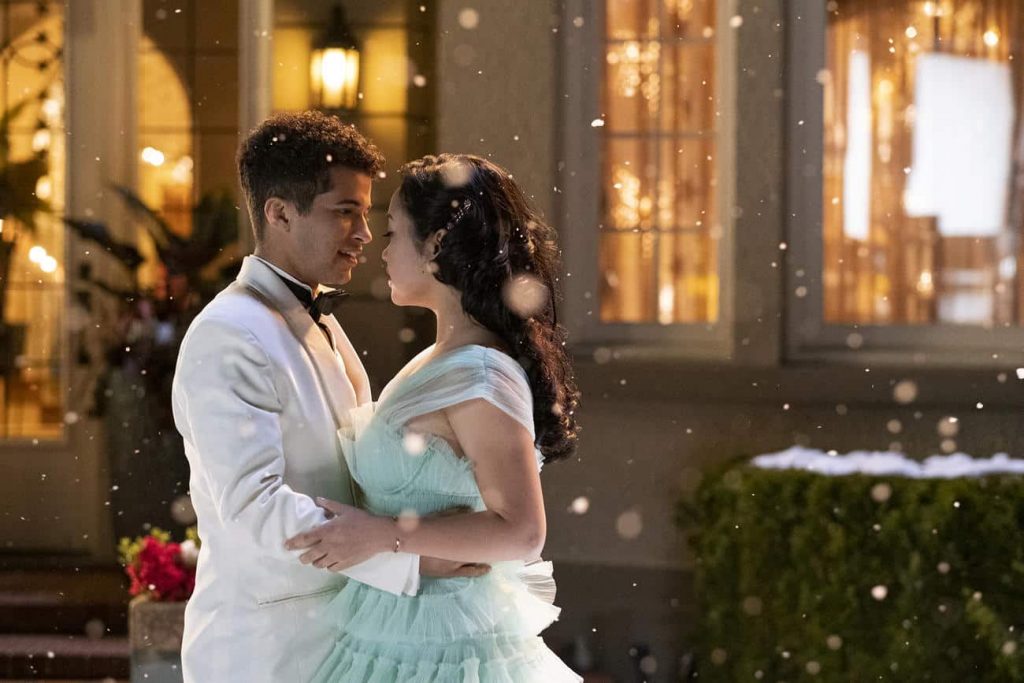 Image via Netflix
Eurovision
Will Ferrell and Rachel McAdams, an unlikely duo, are set to star in what sounds like a fun comedy film. The plot follows the two as they represent their country at a massive song competition. Though, their country appears to be Iceland. The film appears to be based on the actual Eurovision Song Contest, which Ferrell himself has attended. Co-stars will include Pierce Brosnan, Dan Stevens, and Demi Lovato. We're not sure what to expect with this one, but we're sure it'll be a treat!
I'm Thinking Of Ending Things
Remember the last time that Toni Collette starred in a horrific psychologically disturbing movie, Hereditary? Well, it sounds like she'll be doing it again with I'm Thinking of Ending Things. The film will also star Jesse Plemons, who has creeped us all out before in El Camino, Charlie Kaufman Jessie Buckley, and David Thewlis. The Charlie Kaufman directed film will follow a man who takes his girlfriend on a trip to meet his parents before a "terrifying detour" ensues. It is expected to be released in the first quarter of 2020, but no official date has been announced.
The Prom
Not only does this film feature an all-star cast, but it deals with some sensitive subjects that need to be shown on screen. Meryl Streep, James Corden, and Nicole Kidman star in this Ryan Murphy directed film. The plot revolves around a lesbian teenager who has been banned from attending a school dance with her partner. Due to the nature of the injustice, a set of Broadway stars go down to the small town of Edgewater, Indiana, to give her a hand. The film is set to be released in late 2020 and is part of Ryan Murphy's $300 million deal with Netflix.
Netflix Is Bringing Its A-Game for It's 2020 Releases
Big movie studios have been accused of making far too many sequels and reboots while lacking original stories. Based on the list that Netflix has released, it seems like they're here to remind everybody that original stories are still begging to be heard. It also reminds us that creativity will continue to live on in film. So, while we look forward to the big box office hits of 2020, we're also eager to see all of the Netflix releases this year.
Readers, what are you most excited to see from this list? Let us know!
Featured image via Netflix.
Meghan Hale is the kind of movie lover that has a "must watch" that is a mile long... and growing. When she isn't talking about the latest film and television news she is writing one of her many in-process novels, screaming film trivia at anybody who will listen, and working as a mental health care professional. Follow her on Twitter @meghanrhale for some fun theories and live reactions to all things entertainment.
Leave a comment