The Lighthouse Review – A Fearless Loss Of Sanity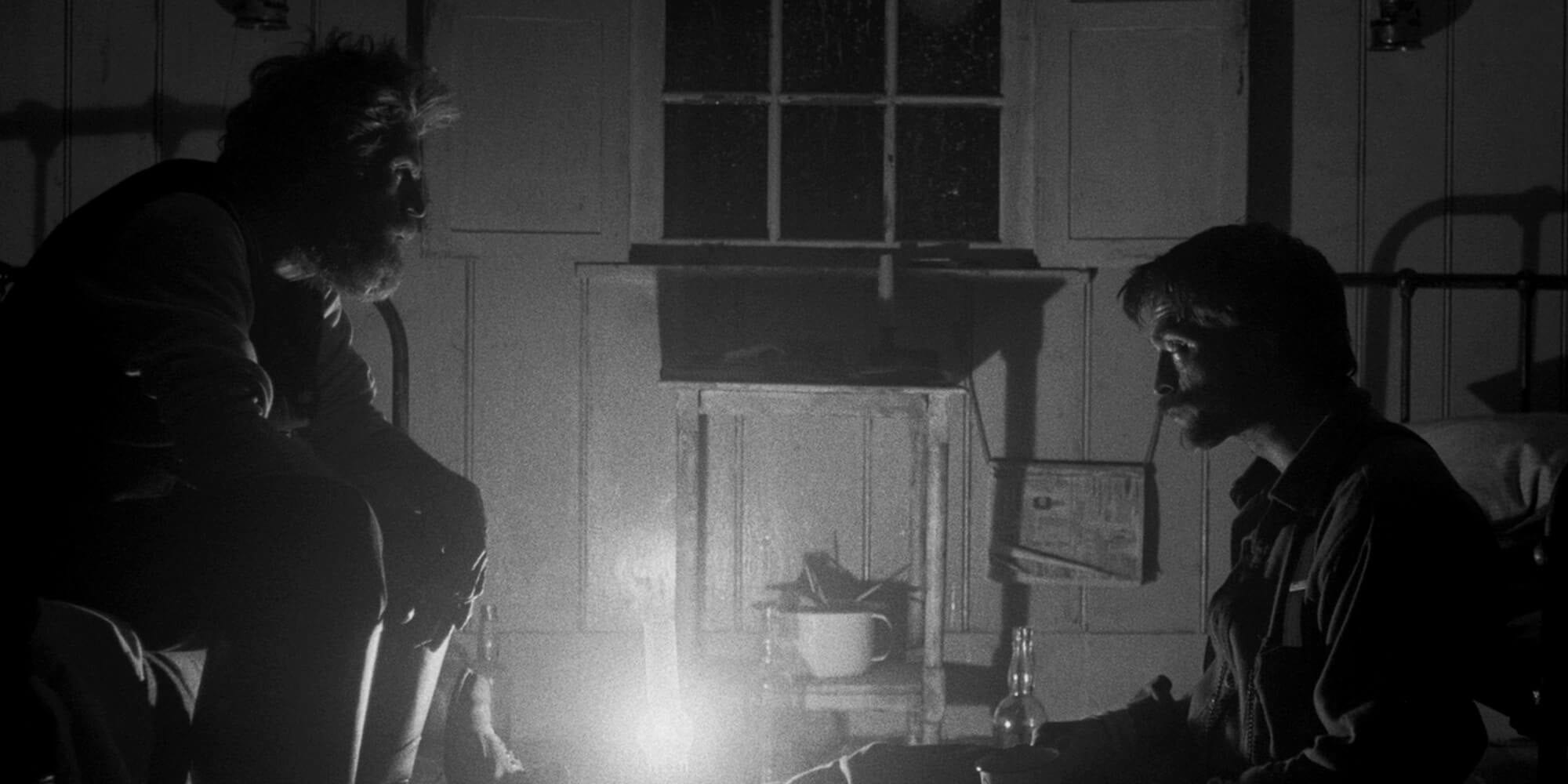 The Lighthouse doesn't feel like a film from 2019. After so many superhero movies and bold biopics, our decade has been defined by stories that either thrill you or make you feel something within yourself. The Lighthouse flips what we thought we liked about cinema on its head and surprises watchers with its oddity. Robert Eggers, previously known for his 2015 horrific masterpiece The Witch approaches The Lighthouse with fearlessness, and actors Willem Dafoe and Robert Pattison make every right move, as you'll learn about in this review.
A Review Of The Lighthouse Is A Review Of Leads
There are very few actors out there who could star in a film with only two characters and make it work. Sure, the tale of this film could be told with unknown actors, but Dafoe and Pattinson have such established careers that watching them take this on is a work of art in itself. The two stars use incredible boldness to carry scenes where they're on their own. Though, its when Dafoe and Pattinson are together that the magic of The Lighthouse comes alive. It's not about them going mad, but them going mad together. And it makes all of the difference.
What Is The Lighthouse Even About?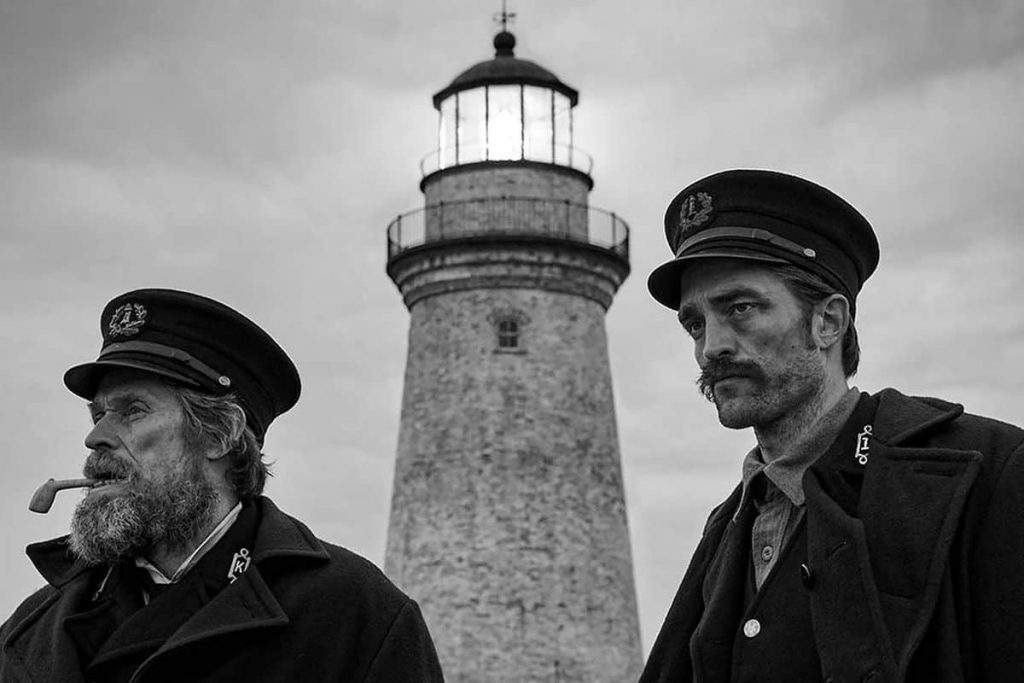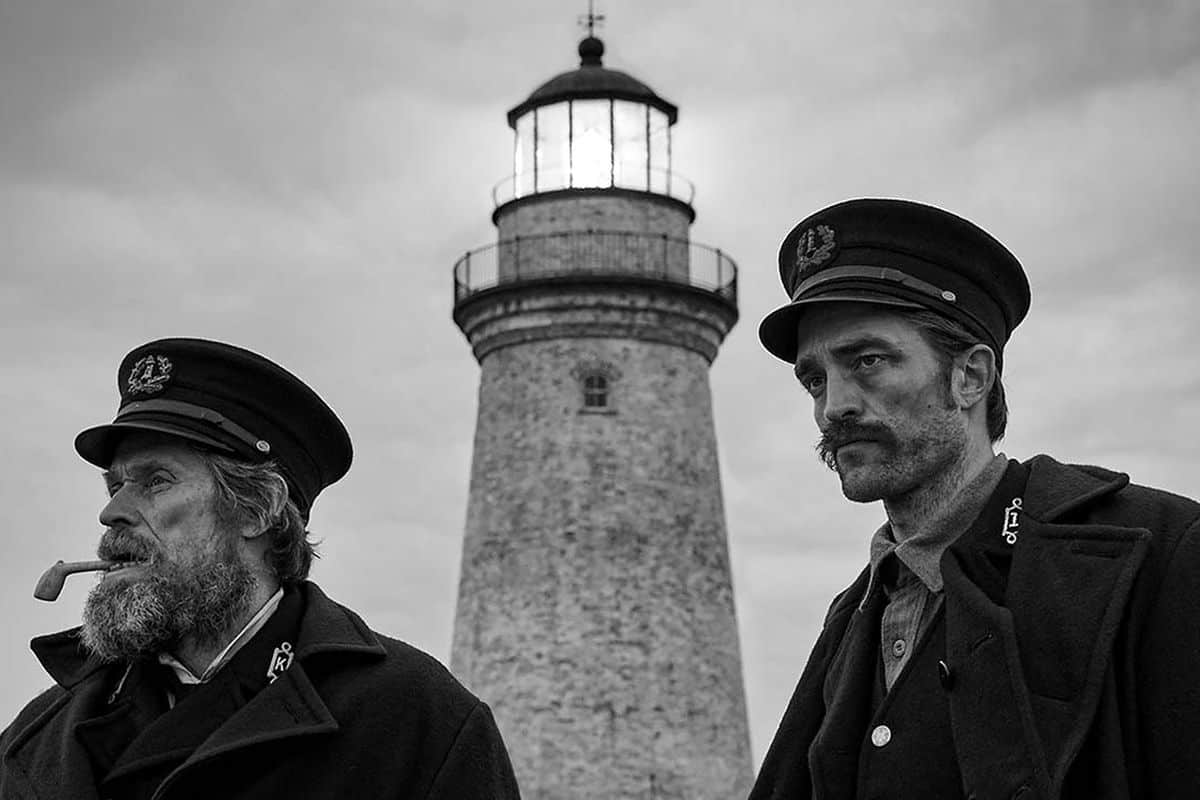 Image via A24.
Well, it's not about much. Many films that focus on so few characters like to take a deep dive into their psyche and understand why they are the way that they are. This film, however, just wants to focus on the present tense. There are mysteries about how they got to be wickies (a.k.a. lighthouse keepers) but we don't really care about who they are outside of the small island that they're on. The movie follows Dafoe's Thomas Wake and Pattinson's Winslow as they work together to keep the lighthouse going. Wake is well worn out from his years of work, and Pattinson has yet to discover the toll that such isolation can take on a man.
The Lighthouse gives us permission to watch the intimacy of two men going mad. They're suspicious of one another yet need to delight in the other's company, all the while dealing with the slowly passing time. But what makes this film work best is its imaginative cinematography. Eggers has worked hard to make you believe that Wake and Winslow are going mad, and as the film goes on, their madness is no longer questionable. In fact, you start to feel cabin fever, too.
A Film That Doesn't Need To Be Seen, But Should
The Lighthouse is one of those films that doesn't beg to be seen, but this review is here to tell you that you should consider watching it anyway. It's not particularly thrilling, yet it pulls you into the mystery of its madness. If anything, watching such bizarre yet magnificent performances by such big names should be reason enough to buy a ticket. Robert Pattinson will be seen in the upcoming The King, before taking over the cinematic world of Gotham as Batman. Dafoe, on the other hand, has been around for what feels like forever but continues to make us want more.
Robert Eggers doesn't create films that are for everyone, and that's okay. The Lighthouse is for those who like to feel as if cinema has permission to get inside their heads. Plus, you get to watch something visually captivating. For those who feel up to the dare of checking it out, let us know what you think!
Featured image via A24.
Meghan Hale is the kind of movie lover that has a "must watch" that is a mile long... and growing. When she isn't talking about the latest film and television news she is writing one of her many in-process novels, screaming film trivia at anybody who will listen, and working as a mental health care professional. Follow her on Twitter @meghanrhale for some fun theories and live reactions to all things entertainment.
Leave a comment