The Eyes of Tammy Faye TIFF Review – Chastain Goes All In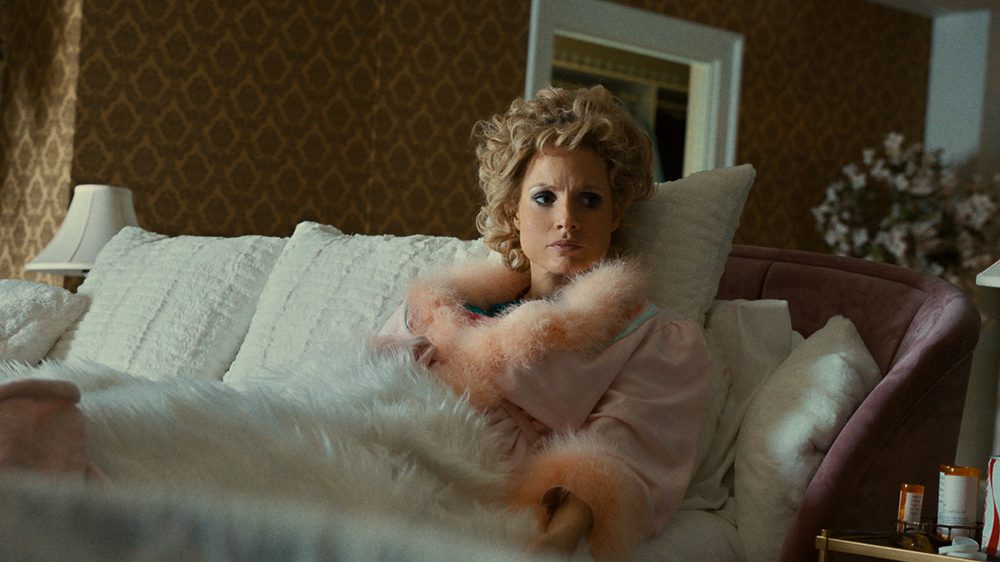 I had never heard of Tammy Faye Bakker until watching the trailer for her latest biopic. Born a few years too late for the rise of televangelists, word of the charismatic and progressive Christian was missing from the churches I attended growing up. But a film starring Jessica Chastain and Andrew Garfield? Well, I couldn't miss that. So, I did some reading before the mixed TIFF and theatrical releases and felt like I knew enough. But what this movie proves is that Faye might never be known as much as she could have been. We'll look at why that is in this review of The Eyes of Tammy Faye.
The Eyes of Tammy Faye Review – Who Is Tammy?
Tammy Faye was desperate to feel the belonging that she believed Christ could bring to a young child of divorce. Unfortunately, it's tough to overcome ministry alienation, especially if the reason for being shunned happened before you could say your first sentence. Nevertheless, she persisted, and would later go on to attend North Central Bible College. While pursuing her biblical studies, Tammy met Jim Bakker. They married quickly (and the film answers why), breaking the rules of their school. With the word of God in their ears, the duo began their mission of building a ministry together. It starts slowly, with them driving around the United States and preaching to whoever will listen. But it's hard to miss the booming smile of Mrs. Tammy Faye, and Jim was smart enough to find the money to get the word out.
Tammy and Jim eventually went on to have a television spot and later their own program (The PTL Club.) Everything collapsed in 1987 when church secretary Jessica Hahn accused Bakker of sexual assault. He tried to silence her with PTL's money, and it didn't work. Things quickly burned down for the Bakkers, sending Jim to prison and Tammy to loneliness.
Image via Searchlight Pictures.
Why Make A Movie About Tammy Faye?
Most controversies will eventually turn into a biopic or documentary. This is especially true if you've got a leading lady who is as much of a star as Tammy. The Eyes of Tammy Faye isn't a first attempt at giving either Bakkers their chance to shine again. The film itself is based on the 2000 documentary of the same name, narrated by one RuPaul Charles (yeah, Queen RuPaul herself).
There is plenty to love within these stories, but the most vital aspect has been the decision to focus on Tammy Faye. After all, why not? We're long over wanting to give accused rapists a chance to tell their uncertain tales. The 2021 film sees Jessica Chastain star as the titular character, and it has been a long-standing dream of the actress and producer. But what draws Jessica (and all of the viewers) to this huge personality?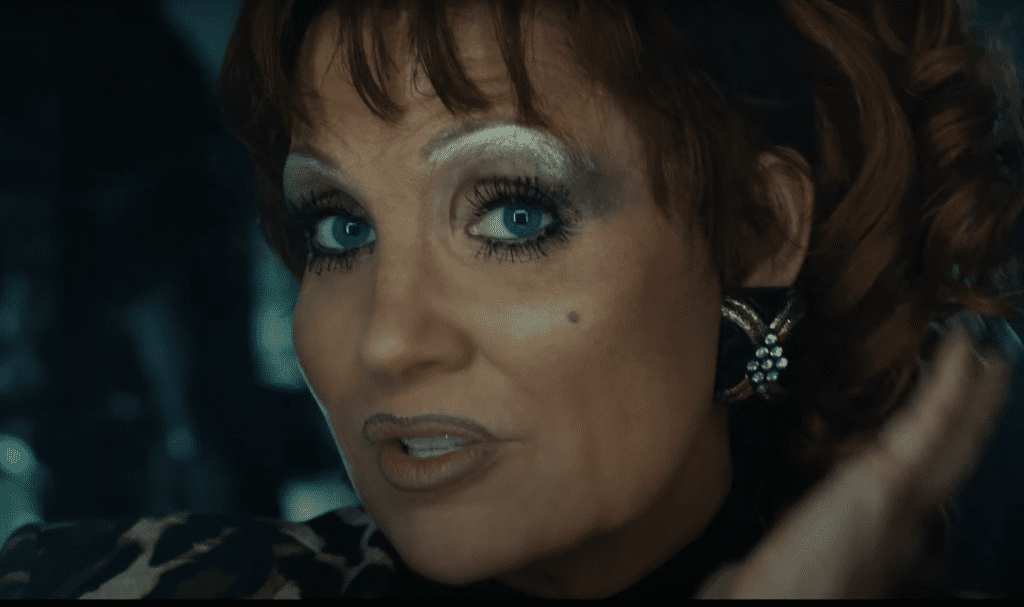 Image via Searchlight Pictures.
All Of Our Eyes Are On Tammy Faye
Most of us know some of the outdated views that many churches hold, such as treating same-sex relationships as a sin. Meanwhile, Tammy maintains that every child of God deserves to be treated with love and respect. This shouldn't be a big deal, but it is, especially when you're a televangelist surrounded by men who think that these beliefs are outrageous. The Eyes of Tammy Faye treats all of Tammy's "progressive" decisions, such as airing a heartfelt interview with AIDS activist Steve Pieters (played by Stranger Things' Randy Havens), as a regular part of Tammy's devotion to God. She doesn't ever ask for permission to share these beliefs, which is a part of why we want to see her succeed.
Sure, Tammy isn't blameless in all of the things that brought their programs down. But the film is trying to show us just how little power she had. Perhaps the most notable decision of the filmmakers, including the director Michael Showalter, is not showing Jim Bakker making decisions. We don't see and barely hear his correspondence with Jessica Hahn. Scenes of whispers with other influential men are often in the background. We aren't blaming Tammy for doing bad things; we're blaming her for being passive in realizing just how much went on behind her back.
Image via Searchlight Pictures.
Does The Eyes of Tammy Faye Live Up To Our Review Expectations?
This film is sure to draw in those watching their TV screens during the height of the scandal. Enough time has passed since the days of scrutinizing the Bakker's decisions. And most importantly, Jessica Chastain pours so much love into her portrayal of Tammy that it's nearly impossible not to sympathize with her for most of it. Andrew Garfield also does a near-flawless job transforming into Jim Bakker. But the movie isn't about him, and he knows it. We aren't watching a play-by-play about what happened during those years, so you may be disappointed if you're looking to learn a lot more about the controversy. Instead, it serves more as an elegy for the late Tammy Faye Bakker.
More notable moments of the film, like showing her inner turmoil in her relationship with God, her decisions to stand up against Jim, and her desperation to sing, are all done beautifully. But there are plenty of smaller pieces that seem lacking. We barely see her with her children. Also her relationship with her mother begs to be seen more. And her relatively brief affair has us wanting to know what happens after realizing that there is more to love than commitment.
Image via Searchlight Pictures.
The Church Needed A Tammy Faye Bakker. Did Theaters Need The Movie?
Our final review of The Eyes of Tammy Faye is that it's far from a perfect movie. But within it holds a perfect performance. Jessica Chastain plays the same character over decades, never missing the mark in her enthusiasm and honesty. If you're a fan of either the actress or her real-life counterpart, you will find plenty to love. And if you remember feeling rightfully angry at either of the Bakkers, you'll walk away with a little more understanding.
The Eyes of Tammy Faye is in theaters now, so let us know if you agree with our review after watching!
Featured image via Searchlight Pictures.
Meghan Hale is the kind of movie lover that has a "must watch" that is a mile long... and growing. When she isn't talking about the latest film and television news she is writing one of her many in-process novels, screaming film trivia at anybody who will listen, and working as a mental health care professional. Follow her on Twitter @meghanrhale for some fun theories and live reactions to all things entertainment.
Leave a comment