The Power of the Dog TIFF Review – Netflix Goes West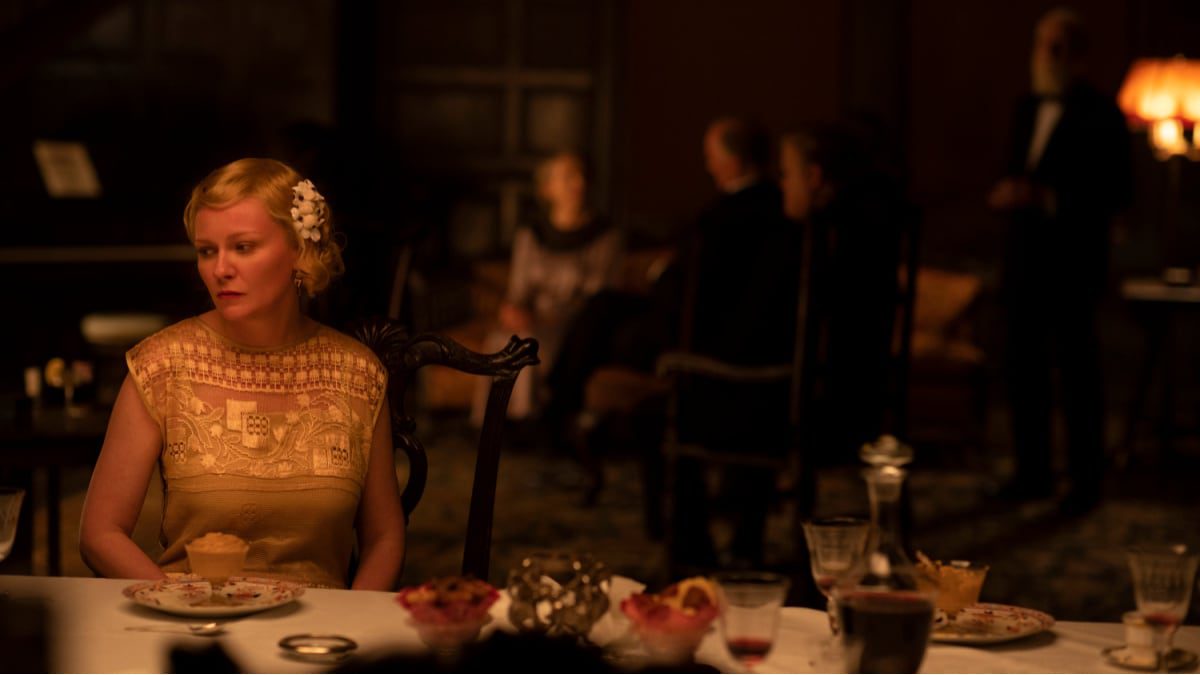 There are always films that have Oscar-buzz before they even release. Whether it's the power of the genre, a killer trailer, or a filmmaking team plucked from our dreams, they make us want to see them just because of their "it" factors. In this TIFF review of The Power of the Dog, we'll look at how this film has all of these things. Is it Benedict Cumberbatch's time to win an Academy Award? Is Jane Campion heading back to the spotlight? Or is this movie all bark and no bite?
The Power of the Dog Review – From TIFF To Netflix
Thomas Savage's 1967 novel The Power of the Dog is sometimes referred to as a forgotten masterpiece. The Western follows well-respected ranchers Phil and George Burbank, brothers who couldn't be further apart in personality. George Burbank (Jesse Plemons) is a friendly, loving man who is more than eager to invite widow Rose Gordon (Kirsten Dunst) and her son, Peter (Kodi Smit-McPhee), into their home. Benedict Cumberbatch's Phil, on the other hand, takes delight in terrifying anybody who comes close to his sanctum.
On paper, this book is something that we're surprised took so long to be adapted. It's a slow-burn, dramatic, and unpredictable tale of love and hatred. But Netflix has been trying to pull in more intense players to solidify itself as the Awards-worthy streamer, and this all-star cast and crew could be the ones to do it.
Director Jane Campion, the second woman to be nominated for the Academy Award for Best Director and the first to win the Palme d'Or (both for 1993's The Piano), takes back her seat behind the camera for the film. Western dramas aren't easy to love, so we're pleased to see such a dark and challenging story fall into the right hands.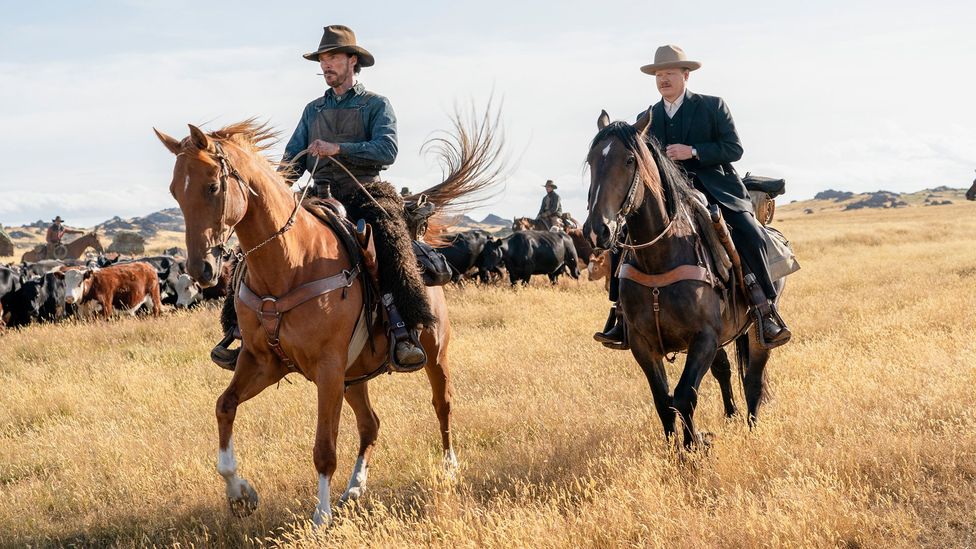 Image via Netflix.
Why Does This Western Need To Be Seen?
I won't lie. I'm not typically a fan of Westerns. 2018's The Sisters Brothers was one of the biggest letdowns in recent history. Meek's Cutoff does a phenomenal job of showing the exhausting difficulties in survival but is ultimately forgettable. There are rare gems hidden in the dozens of 1900s Westerns, but it's certainly not a genre that makes viewers line up at the theater. But with The Power of the Dog, there is a promise of something bigger.
The marketing behind this film focuses on Cumberbatch's Phil and how dreaded of a man he is. He's a great rancher and knows his way around the desert, but he sees power in his ability to torment. He is the top dog and therefore demands the attention of everybody around him. But when Rose comes along and threatens his level of attention, things go awry.
Don't let the trailer fool you. If you're expecting to see Cumberbatch yell, punch, or kill, then you're not going to have the best viewing experience. Instead of being a loud showcase of masculinity that so often makes us afraid of the men on the big screen, Campion takes a more intimate approach to what makes us fearful. She masterfully navigates the explanation of how a desperate man can make everybody around them suffer just because of their relentless approach. And when you're the mother of a boy who has already been through the wringer, you'll want to call them out.
Image via Netflix.
This Isn't Benedict Cumberbatch's Movie
As mentioned, Benedict Cumberbatch is generating plenty of buzz that points towards a Best Actor nomination. And so I went into my TIFF screening of this film anticipating a wow moment from the English actor. I waited and waited, but it did not come. He is competent, sure. Aside from one brief scene of actors huddled around a piano in a room too big for their own good, I was ultimately unimpressed.
But Cumberbatch's lack of amazing me isn't an insult to his acting abilities. Instead, it is a compliment towards Dunst's. We have been impressed by her before, but her recent filmography has continued to put her into comedic, dull, or supporting roles. The Power of the Dog gives the actress room to breathe by taking away her voice. She is exceptional as the grieving, alcoholic mother who is desperate to keep an eye on Peter while begging somebody else to care about the danger that Phil has on their family.
In addition to Dunst's stand-out performance, our eyes also stay on Kodi Smit-McPhee as a young boy learning to be a surgeon. His role hasn't got a charismatic bone in his body, but we can't look away from his mysterious and poetic approach to pain.
Image via Netflix.
Our Review Of The Power Of The Dog Leaves Us Wanting More
Like most Western movies, this one is almost frustratingly long and has moments where we question why we're watching. But the eventual payoff is more than enough. My expectations were confused, but I was left walking away and heading straight to the bookstore to pick up a copy of Thomas Savage's original story.
You won't need to wait for long if you want to learn more about why this review of The Power of the Dog is so pleased. The film will have a limited release starting November 17th, 2021, before heading to Netflix for streaming on December 1st. It's not what you're expecting, but you're in for a hell of a ride.
Featured image via Netflix.
Meghan Hale is the kind of movie lover that has a "must watch" that is a mile long... and growing. When she isn't talking about the latest film and television news she is writing one of her many in-process novels, screaming film trivia at anybody who will listen, and working as a mental health care professional. Follow her on Twitter @meghanrhale for some fun theories and live reactions to all things entertainment.
Leave a comment