The Birds of Prey Teaser is Short and Chaotic, just like Harley Quinn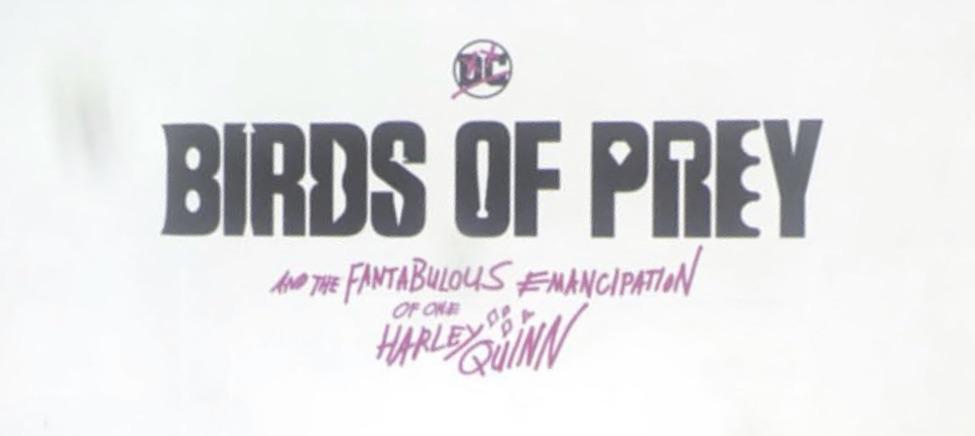 The Birds of Prey teaser opens with dozens of red "It" balloons rising past the screen. We see a clownish figure approach and of course, it's Harley Quinn with her iconic mallet and smashes at the balloons. "I'm so (balloon pops) over clowns" she quips and smiles.
New #BirdsofPrey Teaser pic.twitter.com/8FpleEgUCY

— detective comics comics (@dctweetss) September 4, 2019
Then we get the quintessential rapid-fire images from the movie, but it's all eye candy. We see Huntress in action, Black Canary screaming, Black Mask acting crazy, which is exactly what we want to see. The frenetic pace of the Birds of Prey teaser ends with Harley taking a bite out of a sandwich and winking at us.
And that title! Displayed in all its glory, closing out the teaser with "Birds of Prey and the Fantabulous Emancipation of One Harley Quinn."
So what do we know from this? Nothing—and that's good. We know that three awesome female heroes are going to take down Ewan McGregor and eat lunch while they do it. The best thing about it is that it feels nothing like other DC movies. It's not the weird serious teaser we first got for Suicide Squad, which was then rushed to be funny. And it wasn't the heavy metal Justice League trailer…which they then rushed to be funny. It's gritty and punchy and, well, fantabulous.
February isn't actually too far away, movie calendar speaking. While we only have a teaser now, it shouldn't be long before we get the full Birds of Prey trailer. The movie is less than six months away at this point! Superhero films usually have teasers nine months to even a year out. This works better. Give us the tease, in two months we'll get the first trailer, one month later the second trailer, and then just. A month to the movie.
What did you think about the Birds of Prey teaser? Which Bird are you most excited about seeing on the big screen?
Roman Colombo finished his MFA in 2010 and now teaches writing and graphic novel literature at various Philadelphia colleges. His first novel, Trading Saints for Sinners, was published in 2014. He's currently working on his next novel and hoping to find an agent soon.
Leave a comment