After 20 Years, Rob Zombie Is Directing A Munsters Movie
The year was 1964, nearly 6 decades ago. Bubble wrap had existed for 7 years. In 4 years, George Romero would give us Night of the Living Dead. Adam West was Batman. From that time, monsters emerged. Or, rather, Munsters emerged. The Munsters was a tv show that began airing in 1964 and ran for about 2 years. It followed a family of monsters, with most of the family either being vampires, literally Frankenstein's monster, or Marilyn, the human of the gang. The series was based largely off of the allegory of Europeans immigrating to the states and being considered different, quirky, but overall pretty harmless. And now, in the grand year of two thousand and twenty-one, Rob Zombie is directing a Munsters movie.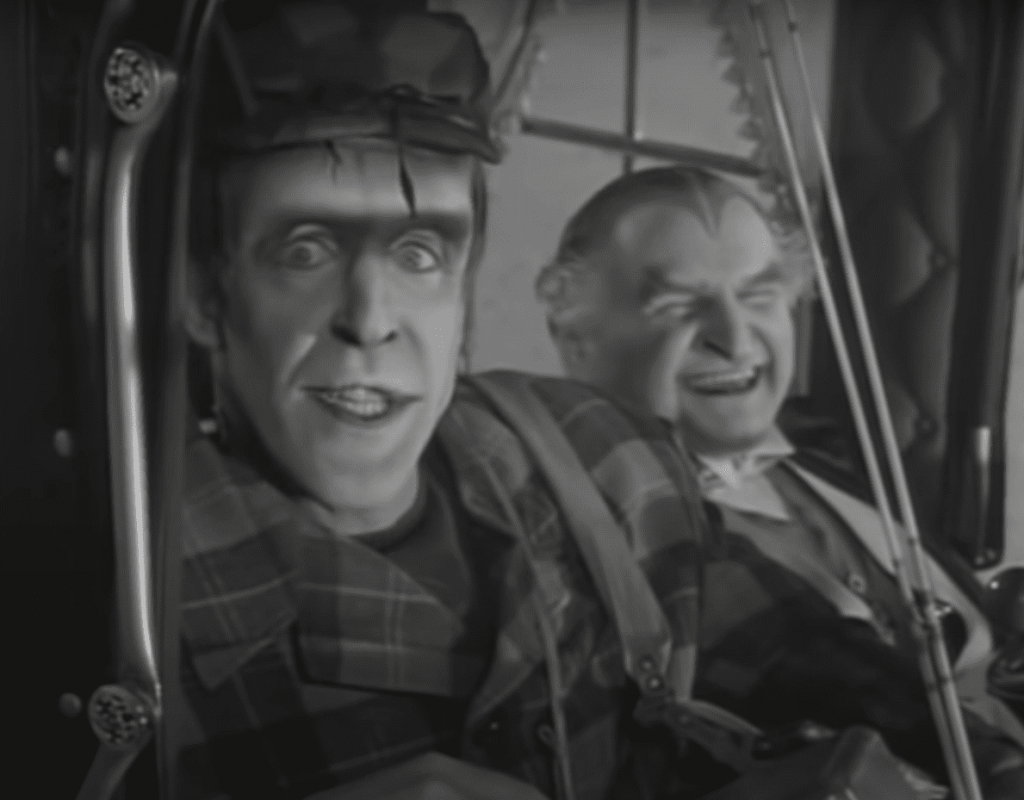 Image via NBCUniversal
What and Who are The Munsters?
The Munsters was similar to The Addams Family, but the two diverged in one clear point. Where The Addams Family gave us a family separate, different, and thrilled at that difference, The Munsters were a family who were, for the most part, exactly what American culture asked for with an aesthetic shift. They valued loving familial bonds, traditional child rearing, and largely obeyed the law to a fault. There's even an episode where Herman, the father and Frankenstein's monster, accidentally gets pulled into a bank robbery as the getaway driver. The group of robbers get increasingly annoyed that he refuses to break any traffic laws while the police are chasing them, and it's just a delightful innocent romp with a lot of SFX makeup. It also helps that he's played by Fred Gwynne, who was kind of like if you combined the voice of Kelsey Grammer and the stage presence of Brad Garrett (he played Robert in Everybody Loves Raymond and Benny Berman in Penny Dreadful).
The Munsters as a series operated on two principles: pleasant allegory and so many damn puns. It was beautiful. It was art. It was like this: Herman the gravedigger saying "business has been dead all week" or the same character saying, "If any work piles up at the shop, I'll just tell them to keep it on ice until Monday," or the line "grandpa will want to go. He just loves getting close to the soil," in reference to the vampire Grandpa Munster going camping. All of these lines happen in the same episode and do, in fact, occur within one minute of each other. Suffice to say, this is the best show the 60s could offer. It even had relatable observational comedy like this line from Herman "If there's anything I hate, it's a smart Alec robin," a series of words both profoundly simple and simply profound in that everyone has had thought of that in response to the discharge of at least one bird. 
All this combined to craft a series that made an interesting, albeit somewhat limited statement: "look at these earnest monsters trying to figure out American culture and being pretty ok at it!" Granted, some criticism could be brought down for the allegory of European immigrants being portrayed as literal monsters, but they don't think they're monsters. They think they're the Munsters, a nice family who lives in a home they love in a neighborhood they contribute to, but maybe this is a statement about the pernicious habit American culture has of habit of making damning judgements based on superficial observations of a group only slightly different from them. Or maybe it's more wordplay because Munster does sound like Monster.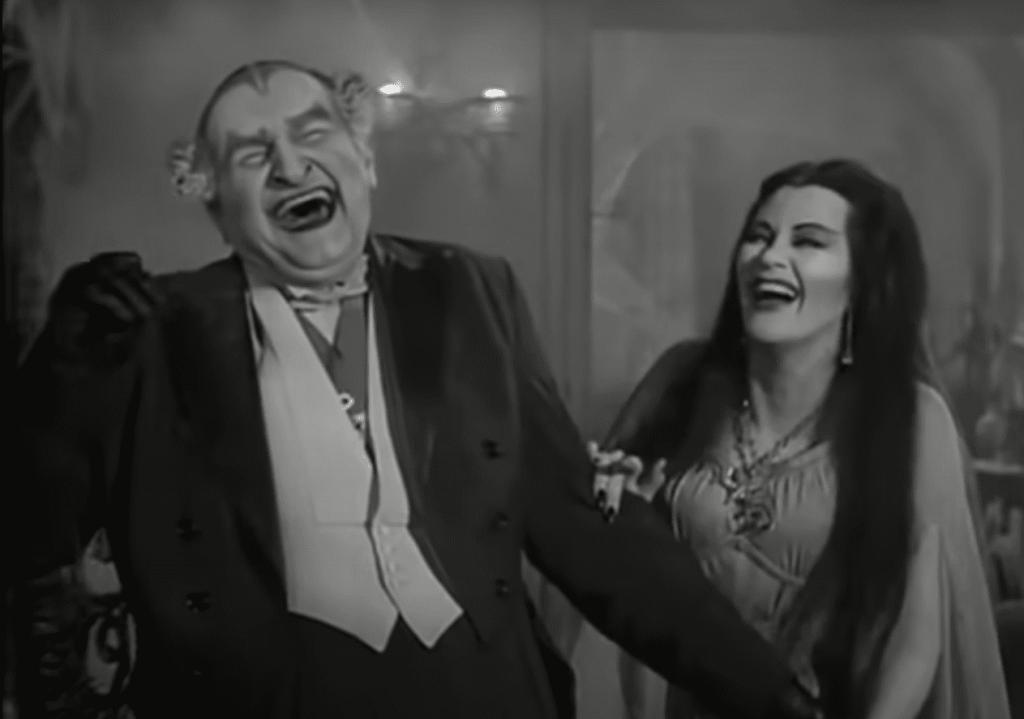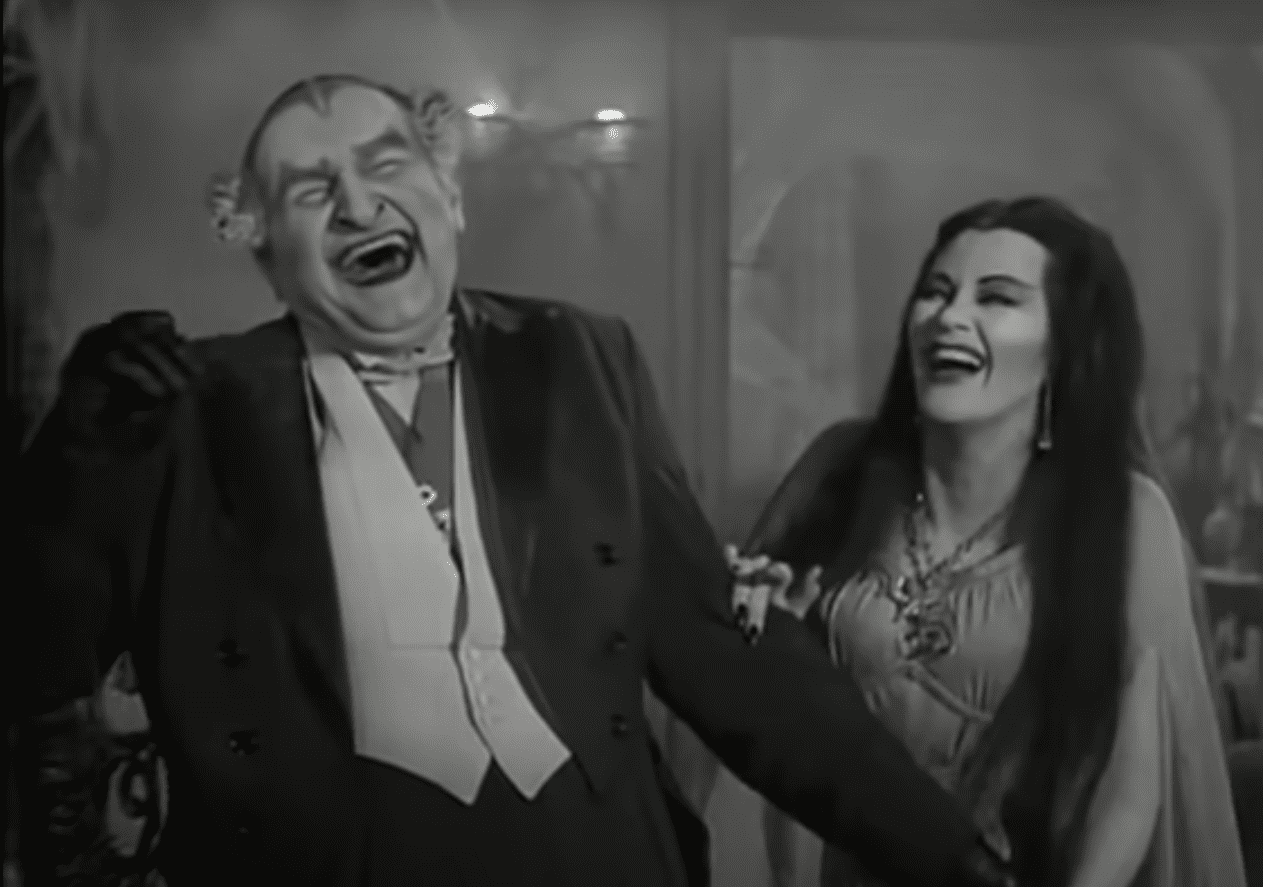 Image via NBCUniversal
Ok, but Why Is Rob Zombie Directing a Munsters Movie?
In short, because he wants to. In his post announcing the big news, he wrote he'd been chasing this opportunity for 20 years, and with his previous work, that makes so much sense. Zombie has been a director for at least 5 other films, and a lot of his work overall combines this Munster-esque level of horror and camp, though the emphasis before has been more on horror with movies like The Devil's Rejects and Halloween (2007). It makes sense he'd want to flip things a bit and go camp first with this backdrop of a horror aesthetic, and that's The Munsters all the way down. If anyone was going to direct a Munsters movie, it's not a reach that it would be the guy who named a song after their car way back in 1998. It feels reasonable to be excited, if a little curious about what this whole deal is going to look like. 
Rob Zombie announced all this news in an Instagram post, starting it with "Attention Boils and Ghouls," and in the spirit of Pride month (and also every month because queer people exist 12 months a year) we can perhaps edit his introduction: Hello Boils, Ghouls, and Non-Boonary Ghasts! Rob Zombie is directing the Munsters movie, and we're ready to slam in the back of that Dragula. 
Are you physically and mentally prepared for a Munsters movie directed by Rob Zombie? Tell us your thoughts in the comments below! 
Featured image via NBCUniversal
Jessica Kanzler is a freelance writer and editor who lives with her wife and cats. Jessica has bad taste in tv and an MA in Rhetoric, Writing, and Digital Media studies. Talk to her about Frasier on Twitter @Jessicaakanzler
Leave a comment