Were the TUDUM Ratings a Success? Netflix Thinks So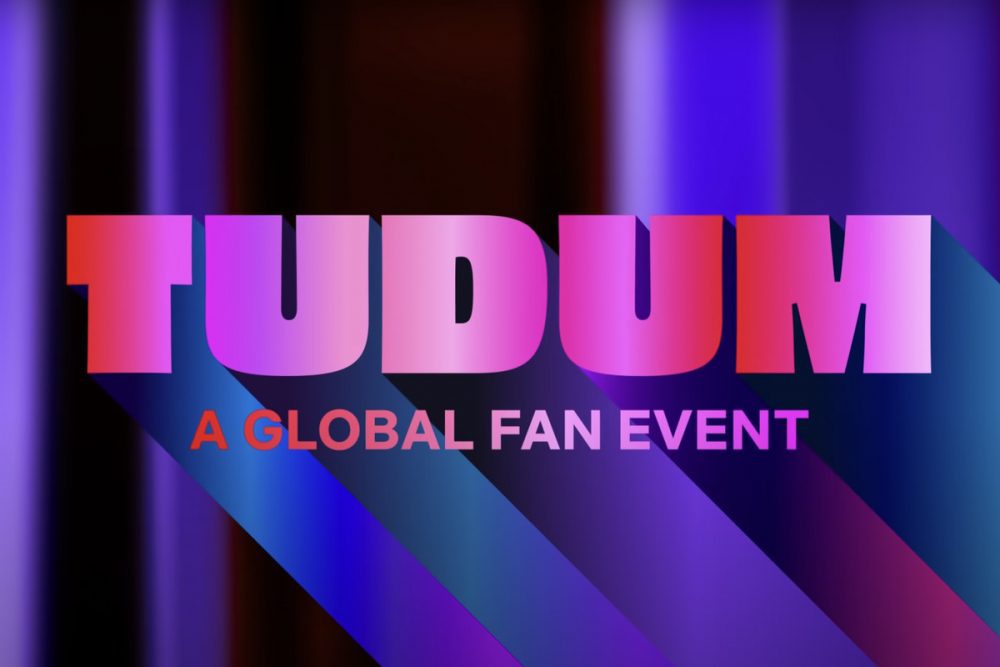 Streaming services have become one of the giants in entertainment and media. Despite their ever-present status in our lives, we really haven't gotten to know them. Viewership data is rarely released, and fan engagement isn't often measured publically. But the latest strategy for the key players in the streaming wars is to provide fan events, like the upcoming Disney+ Day.  But one of the first events came from one of the first streamers. Netflix held the TUDUM event, and the ratings make it clear that fans appreciated it.
How Did Netflix Get Great TUDUM Ratings?
TUDUM (yeah, that sound that the logo makes) was designed as a global fan event for the streamer. Their first (of plenty, we're sure) was done via streaming exciting pieces of news, trailers, first looks at upcoming films and series, and some brief commentary and introductions by our favorite stars. Streamed across the platform's 29 different YouTube channels and other social media platforms (including Tik Tok, Facebook, Twitter, Twitch, and TUDUM's website), they were able to bring in more than 25.7 million views.
In addition to the direct streaming numbers, plenty of individual videos of first looks and trailers dropped. These brought in 300 million views within 15 minutes of the show ending. So, even though we all weren't watching the event, plenty of fans flocked to trailers for their favorite shows like the TUDUM sneak peek of Stranger Things 4.
These numbers have continued to grow since TUDUM. Within three full days, they've earned 695 million views while making 3.3B virtual impressions from 184 countries. It's clear that Netflix's reach continues to be strong across the globe!
From the latest Stranger Things 4 teaser shared at TUDUM. Image via Netflix.
What This Means For The Future
Different options for streaming, unique release strategies, and plenty of independent content, IP, and original series have been the biggest factors in the streaming wars. While hosting virtual fan events might not bring new seasons to their respective platforms, they offer a chance to engage with fans on a new level. These events are a great way of spreading trending topics and buzz for their shows and films while also uniting fans across the planet.
If the ratings of Netflix and TUDUM are any indicator, we can expect to see global fan events take off from other streaming platforms. Disney, you're next!
Featured image via Netflix.
Meghan Hale is the kind of movie lover that has a "must watch" that is a mile long... and growing. When she isn't talking about the latest film and television news she is writing one of her many in-process novels, screaming film trivia at anybody who will listen, and working as a mental health care professional. Follow her on Twitter @meghanrhale for some fun theories and live reactions to all things entertainment.
Leave a comment