Morbius Sequel – Jared Leto Joins The Memes Campaign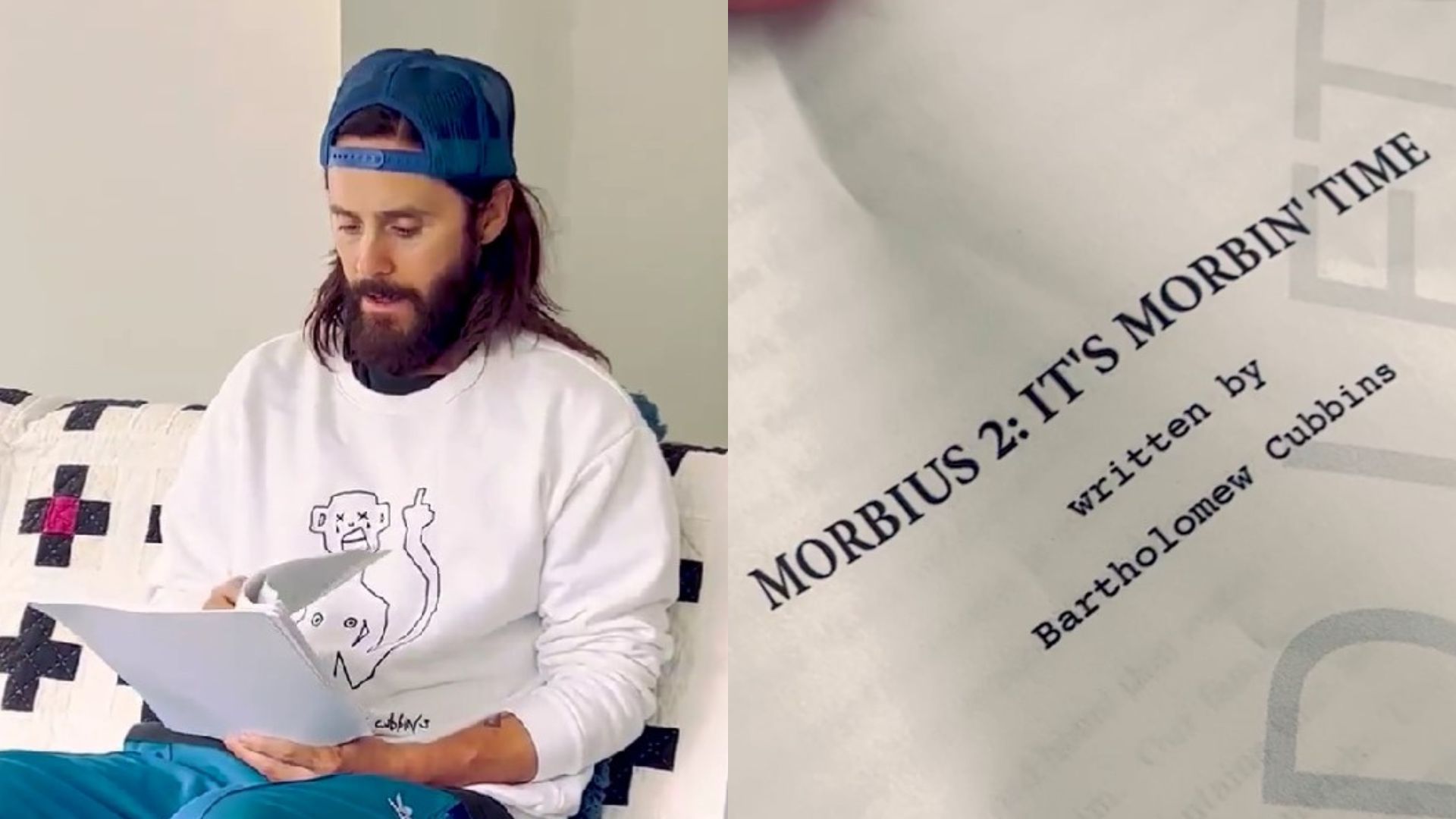 Morbius continues to trend on social media, this time because of a video transcending from Jared Leto himself. In the video, the actor is seen glancing at a script, and when the person recording approaches him, you can see the title Morbius 2: It's Morbius Time. The avalanche of memes and movement on the internet has opened up the possibility of a possible Morbius sequel. The cult following that fans have given the film with various memes and posts is gaining more and more relevance. Will this all lead to a Morbius Sequel?
Jared Leto Joins the Memes Campaign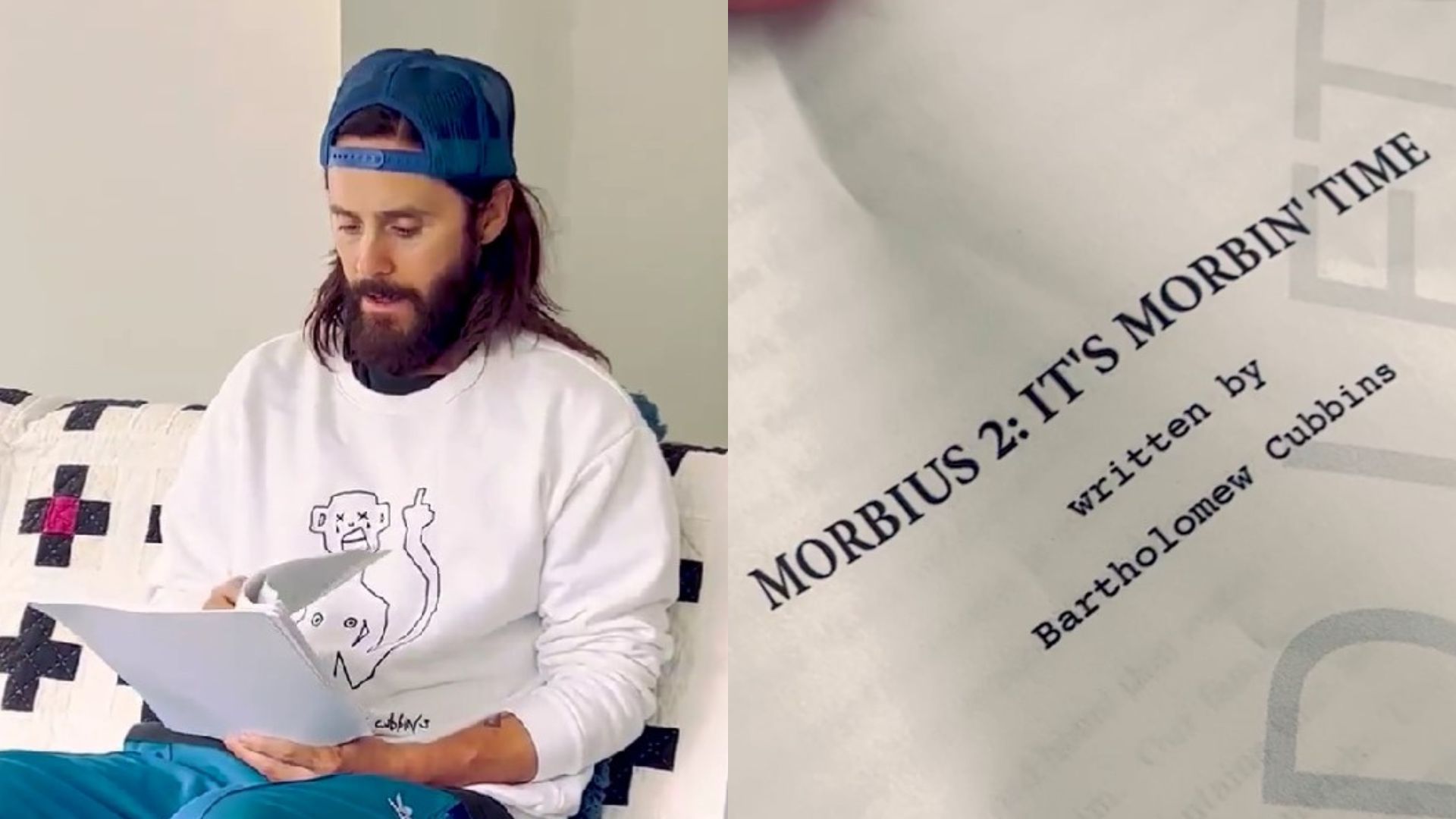 (Image: Twitter)
In the post the actor made on his Twitter account, you can see how he reads a script. At the end of the video, he shows the cover, detailing the title Morbius 2: It's Morbin Time. Some considered that this would be the second part. However, that was just a joke.
As described in the video, the author of the possible script was Bartholomew Cubbins. This name confirms that it is a simple joke by Leto himself, contributing something to many fans' memes of the movie. However, Sony Pictures will likely not make a sequel due to the bad reviews this film suffered, and the low box office takes in theaters. Despite this, the movie will be in theaters again thanks to the massive movement of memes on social media. 
What time is it? pic.twitter.com/IuWR72WCc9

— JARED LETO (@JaredLeto) June 3, 2022
Although it is obvious, we can confirm that this is a joke by Jared Leto himself. We can find it because of who signs the script of this "supposed" second part. The script's author is Bartholomew Cubbins, a pseudonym that Leto uses for certain creations of his group Thirty Seconds to Mars. 
The Possible Morbius Sequel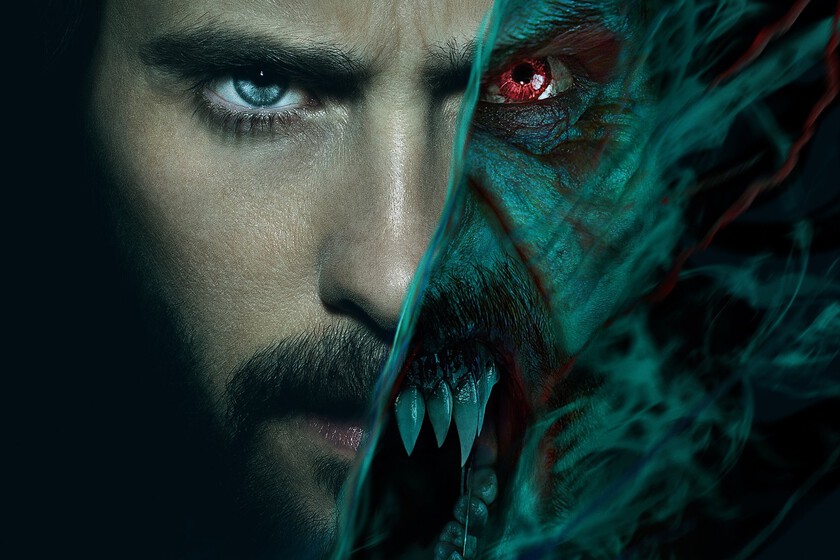 (Image: Sony Pictures)
Morbius getting another sequel is a bit of a tall order considering this production's situation. Not only did the movie have a fairly negative review on all movie critic sites such as Rotten Tomatoes. 
Unlike other movies such as Batman, which had a long run in theaters. Moribus had a brief run in theaters because the general public did not like it. This fact makes it very difficult for the studio responsible, Sony Pictures, to make a movie about this character again. However, it could join a production of the Venomverse.
As for Leto's post, this was a joke. The actor joined the multiple social media users who were making jokes about the movie. It is worth noting that jokes and memes of Morbius have gone viral, and apparently, the actor wanted to do his part in this as well, with a script of a Morbius sequel.
The script he showed in the post is fake, and there is no attempt to make a Mornius sequel at the moment. Given what a flop the film was in theaters, it's likely they won't try either.
Morbius Re-releases in Theaters
Image via Sony Pictures
A rather interesting development is the re-entry of the Morbius movie into theaters. The film spent a short period in the theaters, but fans viralized the movie on social media, even turning it into almost a cult. The actions took place in posts related to the film, memes, jokes, comments, and fan groups.
This fact made Sony studio re-release the movie in theaters again. Morbius will not be released in all theaters; Sony announced it would only be in one thousand theaters worldwide. They have not yet announced in which theaters it will be released. However, fans are on the lookout, as they said they would be flocking to see it. This move could translate into increasing the film's box office and popularity. If the performance and popularity were to grow, it could imply the possibility of a sequel, although it is only conjectured at the moment.  
Image via Sony Pictures
The Morbius movie has had a somewhat shaky track record. It had many delays in its production and a short time in the cinema—social media spike in popularity due to memes, comments, publications, or other elements. Leto also contributed with a joke about a possible sequel to the movie.
That movie will be back in theaters soon, thanks to all this interaction on social networks. Fans declared that they would go. We will have to wait for what impact this new one has to make a Morbius sequel.
And what do you think of this campaign around Morbius? We'll read you in the comments.
Featured Image Via Sony Pictures
I am a circus aerialist influenced by Dick Grayson and Spider-Man. Fortunate to write about the characters that inspired me. I also have a Bachelor's degree in Political Science and a Master's degree in International Trade.
Leave a comment