Black Adam New Posters – Featuring Black Adam and the JSA!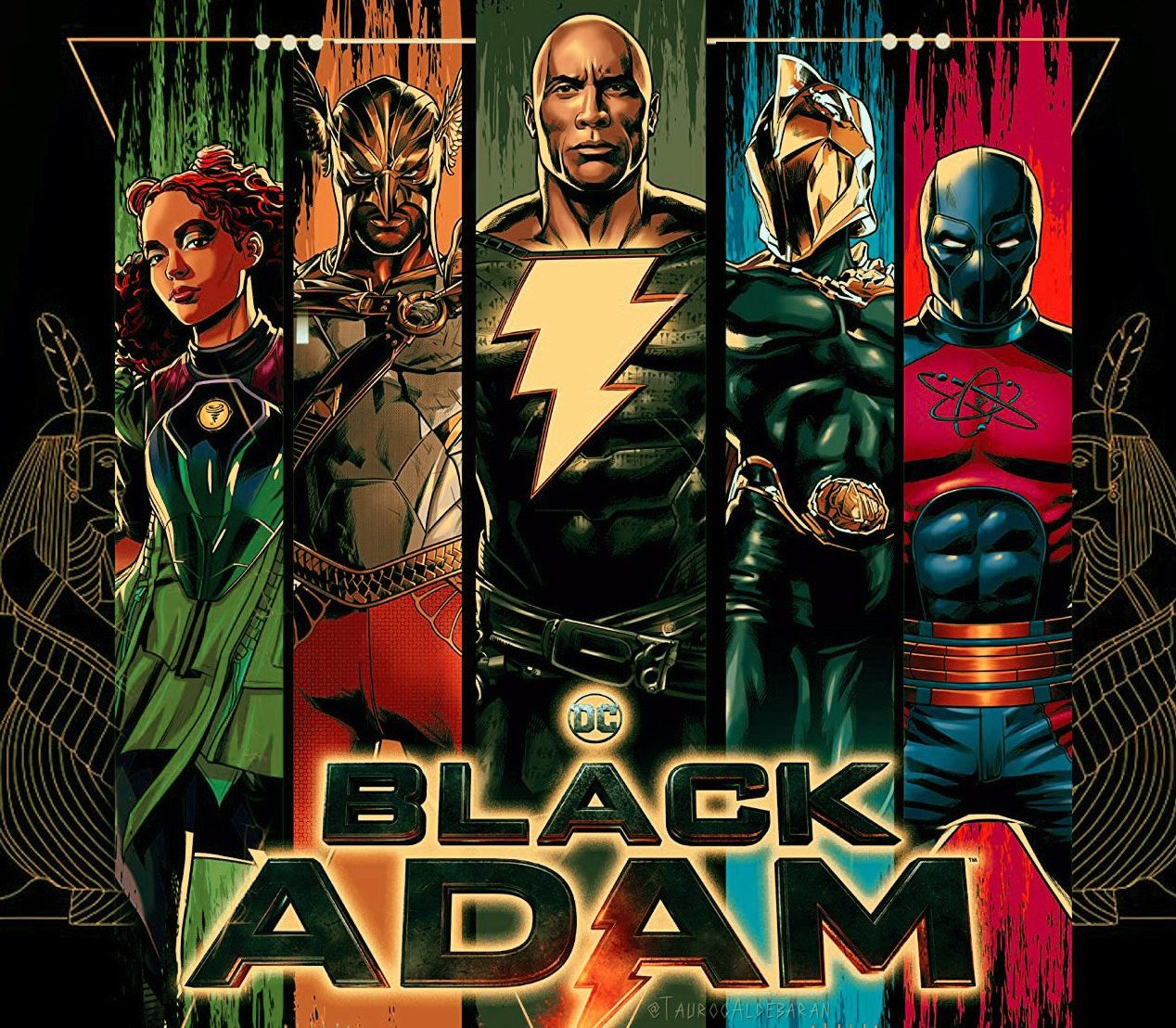 One of the most anticipated films by DC fans is Black Adam. With the participation of Dwayne Johnson, "The Rock," there are high expectations of breaking box office records. In the comics, this anti-hero is Shazam's archenemy, although we will see him more as a vigilante this time. Black Adam was locked up for 5000 years and freed himself to impart his concept of what justice is. Below we will learn more details about Black Adam's new posters and the release date of the film, let's go!.
New Black Adam New Posters
JUNE 8th.
Our world premiere trailer of #BlackAdam⚡️ and the long awaited introduction of DC's JSA.
Justice Society of America. #Hawkman #DrFate#Cyclone #AtomSmasher #JSA
The hierarchy of power in the DC Universe will change. #ManInBlack pic.twitter.com/ok0c5R36wf

— Dwayne Johnson (@TheRock) June 3, 2022
Today new Black Adam new posters were revealed and posted on Dwayne Johnson's Twitter account. In these promotional images, we can see The Rock portraying the protagonist in different photos, showing his lightning power, Egyptian origins, and scenes of his confrontation against Hawkman. With Black Adam in the center, we also see Doctor Fate, The Atom Smasher, Hawkman, and Cyclone.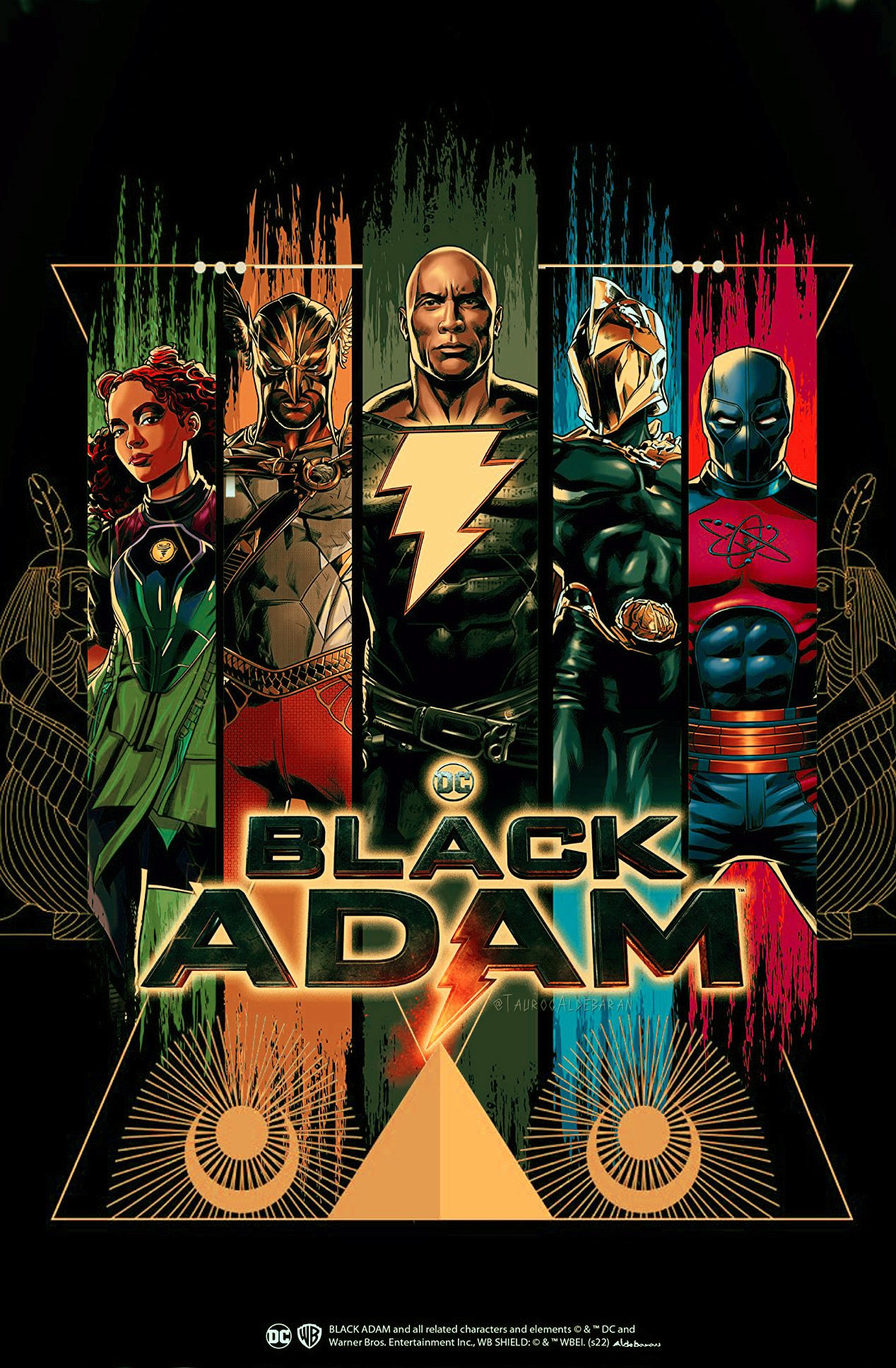 (Image: Warner Bros.)
In these posters, we can see two actors quite sounded for their movies. Firstly, the actor who played one of the many versions of agent 007, Pierce Brosnan, will play Doctor Fate this time. We also have Noah Centineo, who will play the Atom Smasher.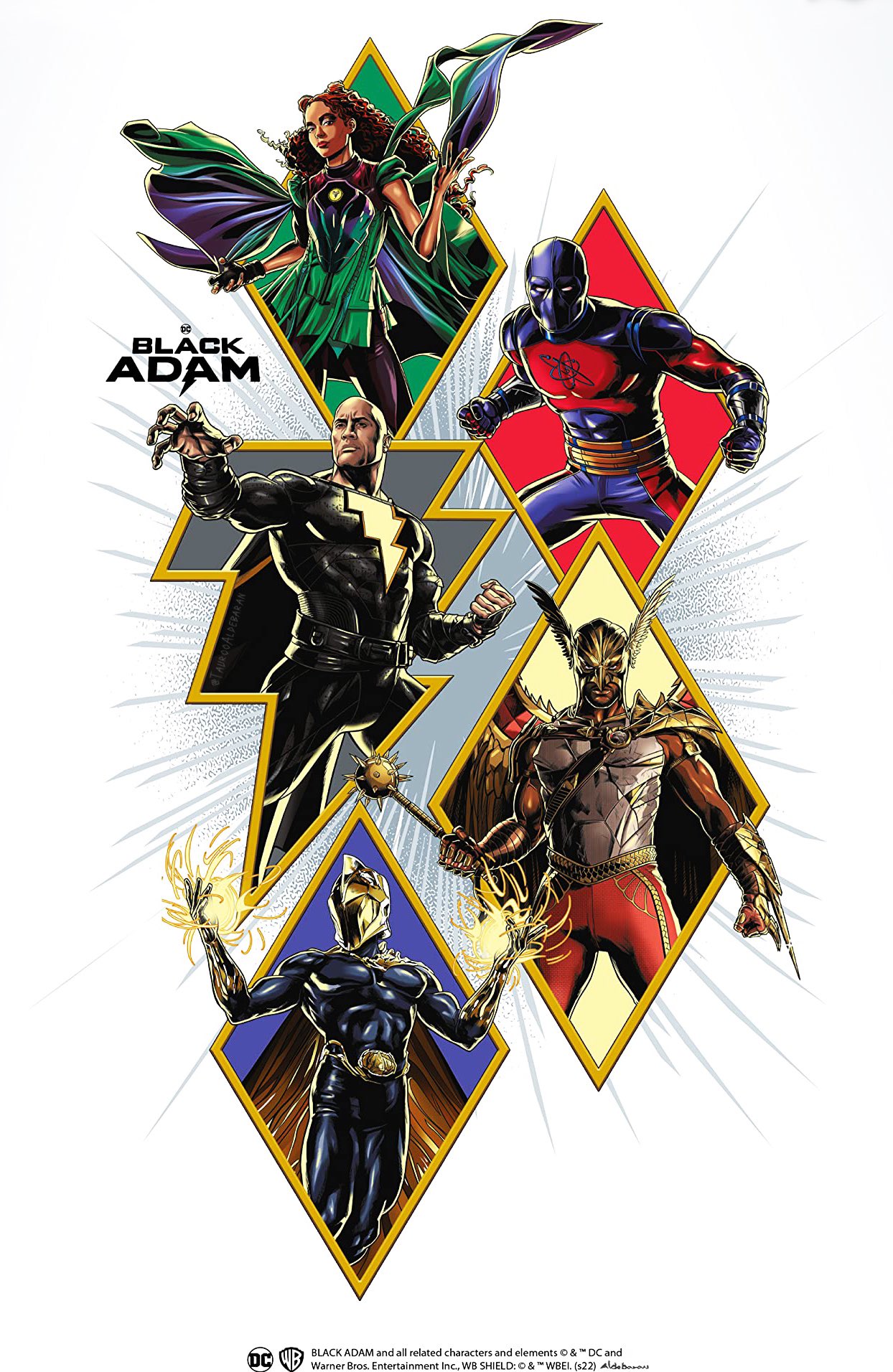 (Image: Warner Bros.)
These three actors will represent part of what will be the Justice Society, one of the squads that are likely to be linked to produce a movie about this group. We will have to wait to see what the movie will show us about this group of heroes.
More Details About the Movie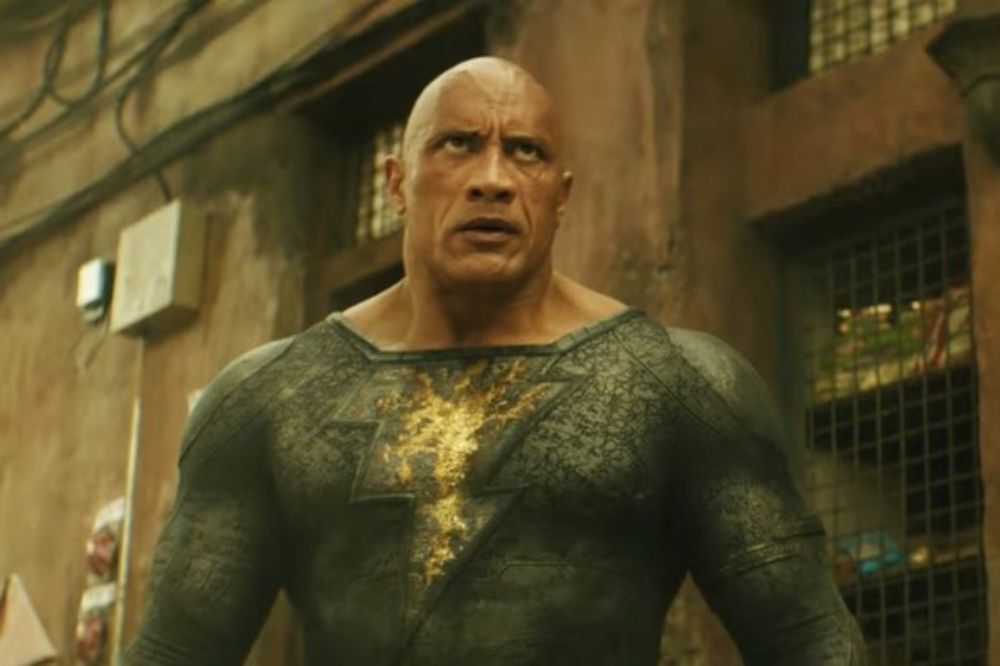 Image via Warner Bros.
This movie stars Dwayne Johnson as Black Adam. We will also have Pierce Brosnan playing Doctor Fate. In the case of Centineo, he will play Atom-Smasher, and the heroine Cyclone will be played by Quintessa Swindell. Finally, we will have Aldis Hodge as the Hawkman.
Despite the delays, this movie is expected to be released this year. Its release is planned for October, and June 8th will be the world premiere of the first trailer.
The release date of the film is still unknown. We will likely see it with the trailer on June 8th. The film is currently in post-production. It lacks a few details to be ready to be released in theaters. There we will see Black Adam escaping by confronting different heroes, imparting his concept of justice. We will also learn why he has locked up in the first place and the intervention of other heroes such as Doctor Fate, who will undoubtedly serve as a guide to find his way.
The plot will surely feature a threat to the world that will force Black Adam to join forces with the other heroes. Both with Hawkman, Dr. Fate, Cyclone, and the Atom Smasher. We will likely detail the origins of the Justice Society, another group of superheroes in the DC universe.
One of the Most Anticipated Films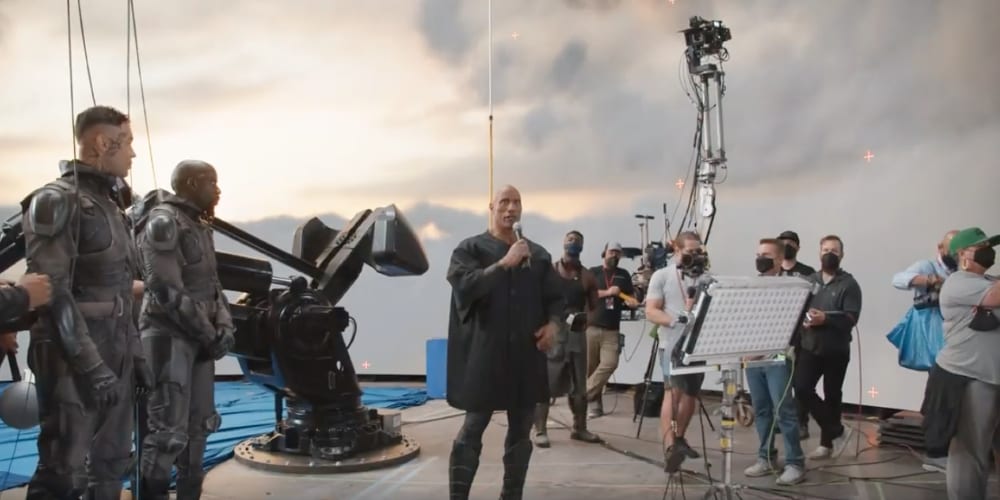 (Image via Screenshot)
Black Adam is one of the movies with the highest expectations by both fans and Warner Bros. Not only because of the investment but also because of the goal of breaking some records such as box office takings. This one will have renowned stars such as Dwayne Johnson, Pierce Brosnan, and Noah Centineo, among others.
It will tell the life of this DC character who sometimes played the villain, sometimes the hero. We will have to wait until October to see what characteristics are given to this character.
He will not be the only superhero we will see in this movie. After what we saw in Black Adam new posters, we know that we will have several more heroes, as is the case of Hawkman, Doctor Fate, and the Atom Smasher. Likely, we will initially see Black Adam fighting with them. However, they will possibly team up and form a team of vigilantes.
Featured Image Via Twitter
I am a circus aerialist influenced by Dick Grayson and Spider-Man. Fortunate to write about the characters that inspired me. I also have a Bachelor's degree in Political Science and a Master's degree in International Trade.
Leave a comment