Ten Movies Studios Should Release Early Due to Covid-19
Onward, Emma, the Hunt, and the Invisible Man all jumped out of theaters and to our streaming services last week. It's one of the only ways studios can possibly make money right now, while nearly every theater is closed in America. Sadly, the Covid-19 crisis might have only just begun, and studios are going to have to decide what movies to postpone and what to release on streaming early. Looking at the upcoming slate of movies, from April through July, these are the best movies to skip a theatrical release.
The Covid-19 Survivor We Need to Rally Behind with an Early Release
(Image: Greyhound, Sony Pictures)
NOT TOM HANKS! If there is a god or goddess or flying spaghetti monster controlling the universe, they are cruel. The first celebrities to get the novel coronavirus are two of our treasures: Hanks and his wife, director, writer, and producer Rita Wilson. Both Hanks and Wilson were suffering symptoms, but now they both doing better. Still, not that we want anyone to be infected, but did it have to be them first?
And Hanks was supposed to have a movie debut soon: Greyhound. We all want to cheer on Hanks and Wilson during their isolation and recovery. This makes Greyhound one of the best movies studios should release early due to Covid-19. Not only will it give us all something to watch, but it would also be like a collective viewing party with Hanks. In fact, now that he's tweeting, maybe we can convince him to live-tweet during the movie as we all watch. But more importantly, we want them to recover.
The Movies to Keep Us Laughing During the Covid-19 Restrictions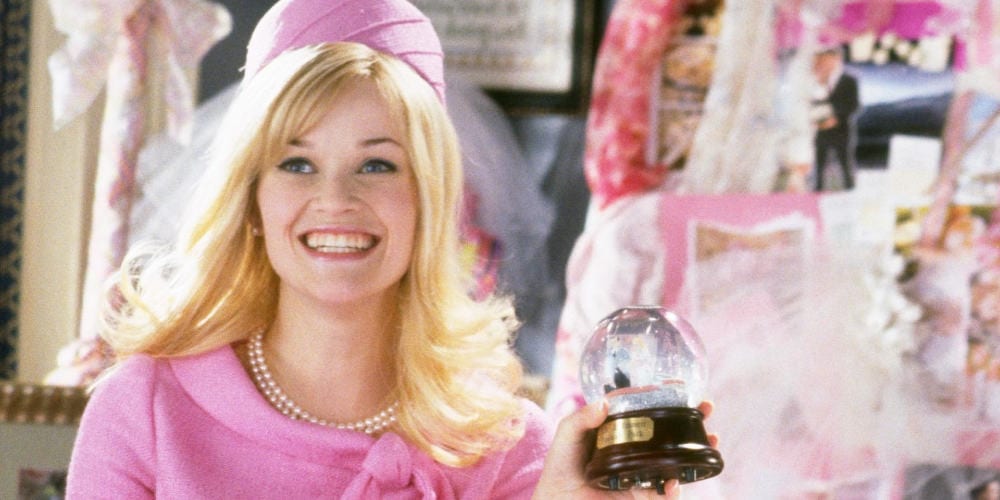 (Image: Legally Blonde 3, MGM)
First of all—there's a Legally Blonde 3 coming out? Go figure. Regardless, the previous Legally Blonde movies are kind of classics now, so much so there was a Broadway musical based on the first movie. Legally Blonde 3 would probably be a box office success, so why, during the Covid-19 social distancing, should the studio makes this one of the early release movies?
One, it's not something you "have" to see in theaters. It will be just as funny on a big or small screen. And Reese Witherspoon, who has her own book club, loves bringing the community together through arts and entertainment. This franchise is also one of the few that are fairly family-friendly, especially for moms and daughters. Having three comedies to marathon doesn't just take up a good half-day of social distancing, it's a bonding experience.
The Children's Movies to Release Early So Parents Can Survive Covid-19 Sequestering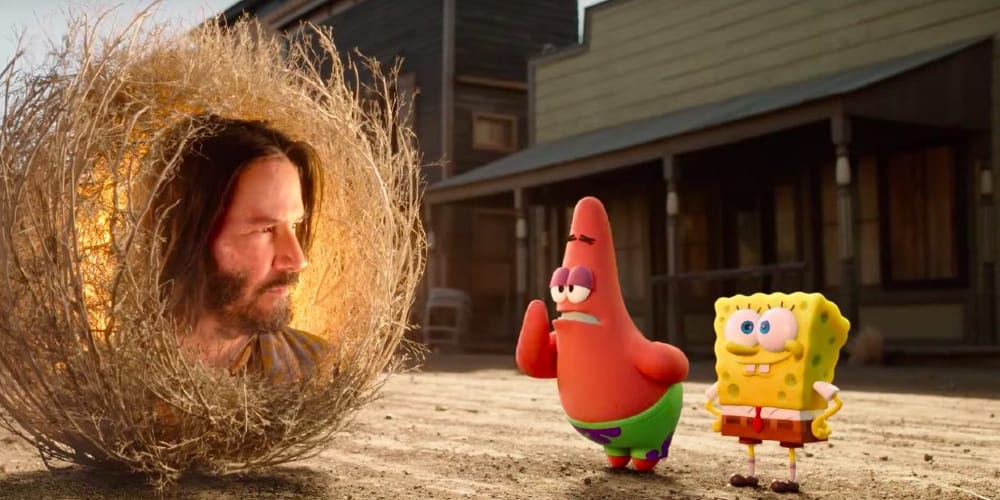 (Image: The Spongebob Movie: Sponge on the Run, Nickelodeon)
Because of Covid-19, kids are stuck at home—making most children's' movies perfect for early release. Out of all the children's movies coming out this summer, Scoob! and The SpongeBob Movie: Sponge On the Run are the best choices for the studios. Parents will need to entertain their kids for possibly months on end.
Thankfully, children love watching the same thing over and over…and over and over and over…again. Especially the targeted audience of these two particular movies. And though it might annoy parents to have Scoob! on repeat, it will also provide 90ish minutes of semi-privacy. Their parents can work mostly uninterrupted. And there are probably a few other things parents might want to do while their children are glued to SpongeBob.
An Early Release for the Reboot of One Most Loved Horror Movies of All Time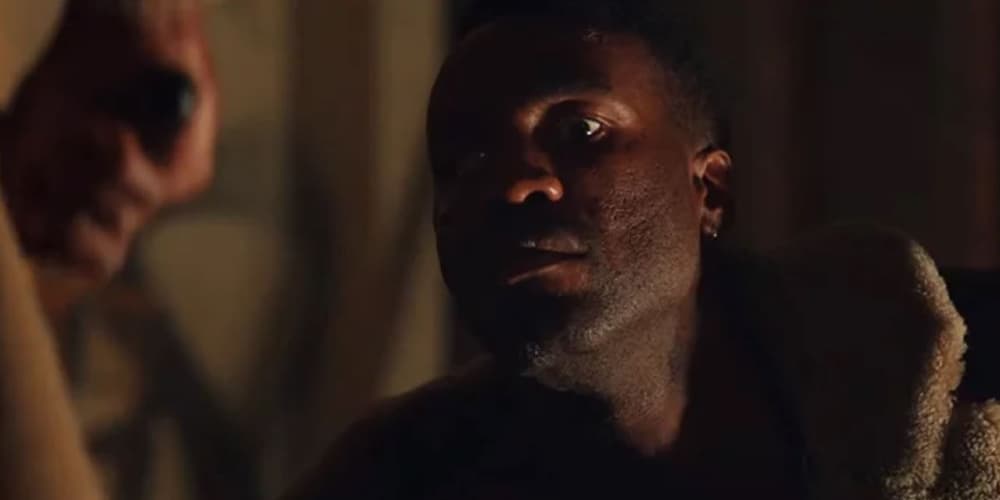 (Image: Candyman (2020), Universal Pictures)
While it's doubtful that people will want to watch scary movies and then just go nowhere, Candyman has a big cult following. Since this is one of many reboot movies that is risky, making this a Covid-19 early release might actually help the movie. More of the fanbase will buy it to own instead of spending money at the theaters to see it once. And for the horror film community, it's a chance to get—remotely—get together and discuss something they love.
The Rock V Quarantine: Dawn of Boredom
(Image: Jungle Cruise, Walt Disney Pictures)
Jungle Cruise is basically Jumanji, but with more Rock and a healthy dose of Emily Blunt. Could it make a lot of money in theaters the way Jumanji did? Possibly. Could audiences go "wait, didn't we just see the Rock fight a jungle last year?" Also very possible. However, Right now, for many, the worst part of the social distancing in the boredom of their surroundings.
So, wouldn't it be great to see a jungle adventure right now? Sit on your couch, put on Jungle Cruise and get lost in the Rock's sinew and Emily Blunt's eyes…oh, sorry, for a second I forgot this was about ways studios can release movies early to help us survive Covid-19.
Fly Away From Your Coronavirus Troubles with Tom Cruise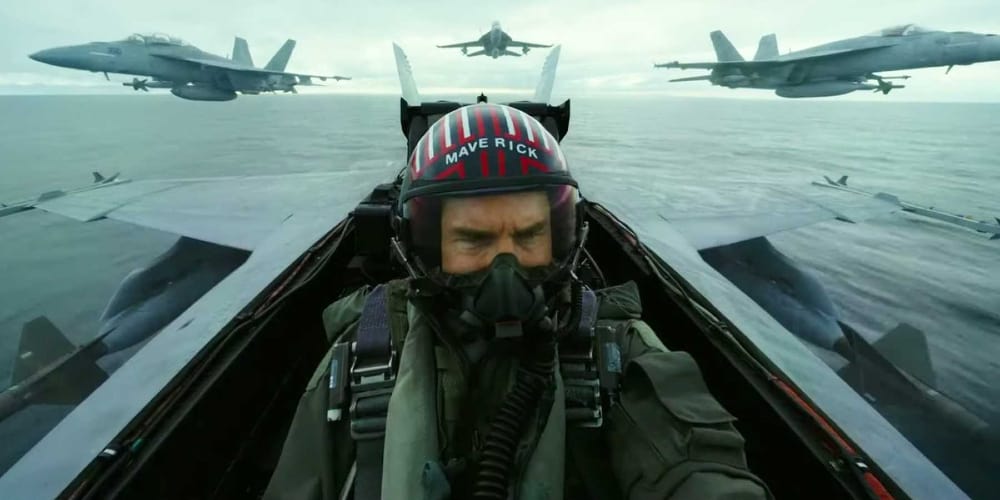 (Image: Top Gun: Maverick, Paramount Pictures)
First off, did we really need a Top Gun sequel? The original movie might be a classic, but it's a very dated classic. There's not much brand recognition when it comes to Top Gun: Maverick other than nostalgia. The only thing the movie really has going for it is Tom Cruise, who has one of the most consistent box office returns.
And that's why it's a good choice for the studio to make this part of the Covid-19 early release movies. If Cruise can make money in the box office, he can make money on Vudu or Amazon Prime or whatever you might use. An early release might provide a little boost in revenue for Hollywood.
A Movie That Can Make Us Feel Like a Free Guy
(Image: Free Guy, 20th Century Fox Walt Disney Pictures)
The new Ryan Reynolds video game comedy Free Guy looks like it could be one of the most fun summer movies this year. And while there are other fun movies on this list, this is the best one to release early in response to Covid-19. One of the best ways to fight the isolation is playing video games. A movie about an NPC gaining control of a game? That's the perfect movie for these crazy times.
And since we don't have a new Deadpool this year, it's the next best thing. Ryan Reynolds just helps through any crisis.
Movies to Dispatch Early While We Listen to Covid-19 Coverage
(Image: The French Dispatch, Searchlight Pictures)
The independent film crowds need something to help them get through this time, and there's no filmmaker that screams "indie" like Wes Anderson. It's also a bit fortuitous that Anderson's new movie is a bit of a love letter to journalists. Right now, we're relying on journalism for information about lockdowns, social distancing, and possible sequesters. Since journalists are often putting their health in jeopardy reporting on Covid-19, celebrate their efforts by making The French Dispatch one of the early release movies.
Face Covid-19 with Keanu and Movies Studios Release Early
(Image: Bill and Ted Face the Music, United Artists)
Keanu Reeves. Is that not enough of a reason. Okay, fine—Bill and Ted Face the Music is another reboot-sequel with a limited audience based on nostalgia. All of that makes it a logical option in the lineup of movies getting early releases while Covid-19 keeps us locked in our homes. But mostly, we just need more Keanu. Keanu being a bit goofy in one of his classic roles? Even better.
Save us, Keanu.
(Featured Image: Free Guy, 20th Century Fox Walt Disney Pictures)
Roman Colombo finished his MFA in 2010 and now teaches writing and graphic novel literature at various Philadelphia colleges. His first novel, Trading Saints for Sinners, was published in 2014. He's currently working on his next novel and hoping to find an agent soon.
Leave a comment