Alternate Iron Man Post-Credits Scene Shows Nick Fury Talking About an Even Bigger MCU
At the end of the first Iron Man film, Robert Downey Jr.'s Tony Stark met Samuel L. Jackson's Nick Fury, and superhero movies changed forever. The big advantage Marvel Studios had over other franchises was its deep roster of characters and stories. A new, never-before-seen alternate Iron Man post-credits scene presents fans with a much chattier Nick Fury than we got. More an alternate take than an alternate scene, Fury says a lot more to (an off-camera) Tony Stark than he did in the scene we got. As this was the first film in the Marvel Cinematic Universe, there were no other points of reference. This scene alone became the foundation for the larger MCU. Yet, it was one of many Marvel Comics movies. It seemed (at first) the Marvel Studios gang wanted to include them all. Even films produced by rival studios and distributors.
It starts with Fury looking out (what is supposed to be) the window of Tony Stark's California mansion. "As if gamma accidents, radioactive bug-bites, and assorted mutants weren't enough, I have to deal with a spoiled brat who doesn't play well with others and wants to keep all his toys to himself," he says. Fury specifically references the Incredible Hulk, and Edward Norton's film about the character became the second installment in the nascent MCU. Yet his other two references touched on Spider-Man and the X-Men as well, perhaps a nod to those films. Ultimately, we got the scene we are all familiar with, where Fury simply tells Tony he's not the "only superhero in the world." Still, given how those franchises both ended up in the MCU anyway, this alternate Iron Man post-credits scene would now appear prescient.
How the Alternate Iron Man Post-Credits Scene Might Have Changed the MCU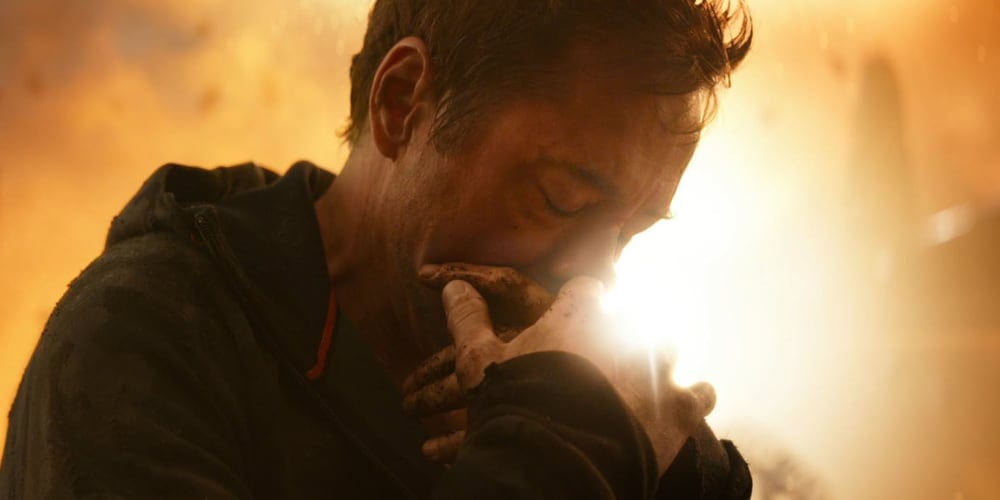 (Image: Avengers: Infinity War, Marvel Studios)
During the filming of Iron Man, the filmmakers barely knew what the movie would be, let alone the larger MCU. Objectively, the post-credits scene we got works much better than the alternate. Acknowledging movies made by other creative teams tied the MCU to their choices. Remember, Iron Man came before X-Men: First Class and Days of Future Past. If Marvel Studios "canonized" them, the MCU heroes would live in a world where Magneto dropped a stadium on Richard Nixon. The existence of the Sentinels might make Iron Man or Iron Monger almost quaint by comparison. This also means that Peter Parker already got his powers in the MCU year 2010, when the MCU's version of the character was only about ten years old.
Of course, the argument for leaving the alternate Iron Man post-credits scene works if it doesn't canonize the other studios' films. A passing reference like this means that those characters exist in the world, but in a way we hadn't yet seen. Marvel Studios didn't know they and Fox would eventually unite under corporate parent Disney. So, they had no reason to believe they could ever include mutants in their stories.  Still, a "throwaway" line like this would appear like foreshadowing when they did get access to both Spidey and mutants. It would also mean that the MCU is larger than what fans see through the window on that universe we get via the films. Who knows? Through retconning, they may take that strategy anyway to bring characters like Namor, the Fantastic Four, or the X-Men into the MCU.
What do you think of the alternate Iron Man post-credits scene? I want to know which version you'd prefer, either in the comments or on social media.
Featured image via Marvel Studios.
Joshua M. Patton is a father, veteran, and writer living in Pittsburgh, PA. The first books he read on his own were comics, and he's loved the medium ever since. He is the greatest star-pilot in the galaxy, a cunning warrior, and a good friend. His book of superhero short stories, Tales of Adventure & Fantasy: Book One is available as an ebook or paperback from Amazon.
Leave a comment