Vulpera in World of Warcraft: Abilities & How to Unlock (Guide)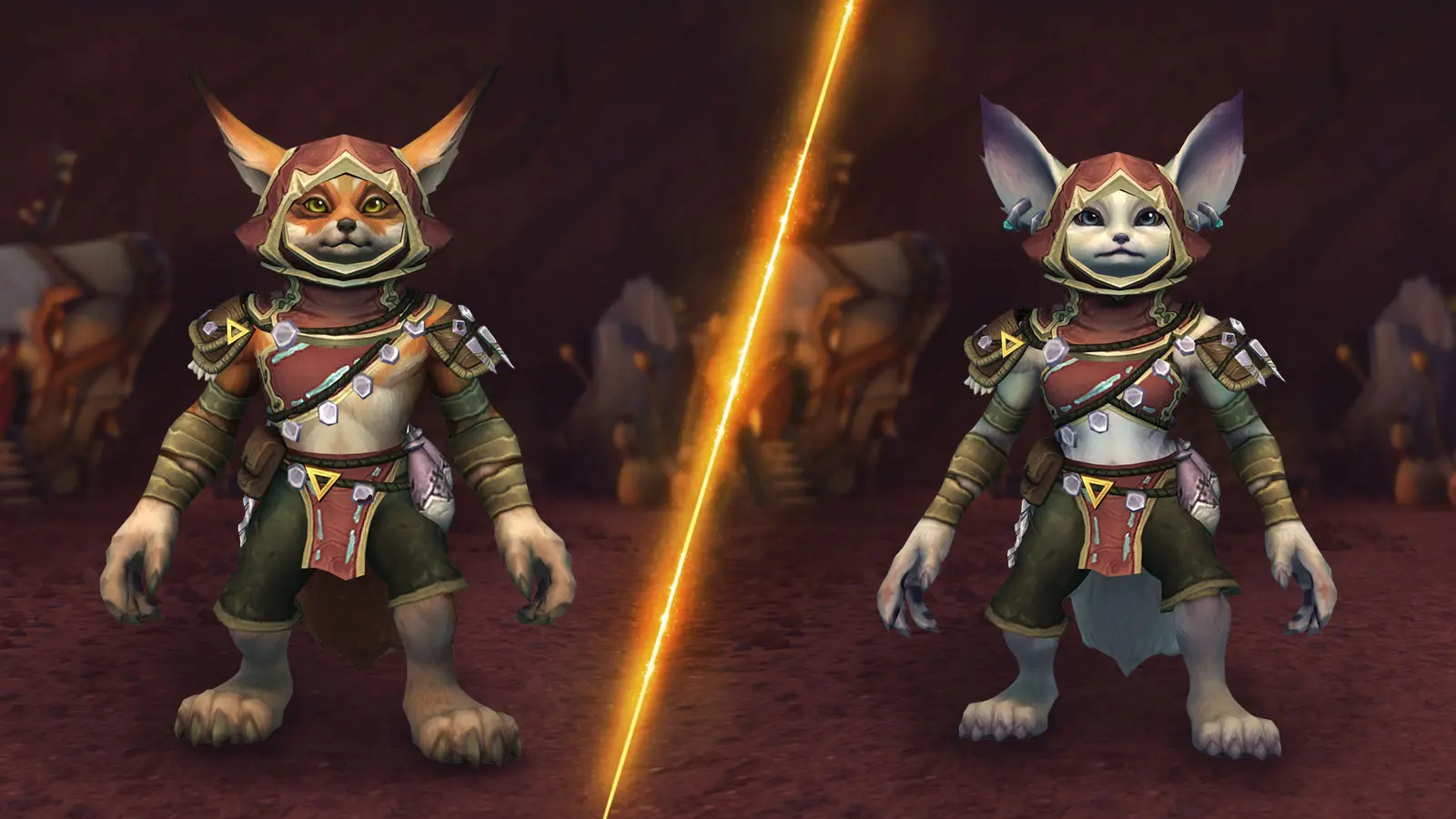 Holding a remarkable set of traits, Vulpera is one of the most interesting and useful Allied races to master. The trickster fox Vulpera joined the World of Warcraft along with the release of the Visions of N'Zoth patch. Here's our guide on how to unlock Vulpera, as well as what skillset to expect. 
Vulpera's Physical Traits & Abilities
Vulpera intentionally looks like a sly fox. These warriors are just as cunning and intelligent as foxes. Moreover, their available classes are: Death Knight, Hunter, Mage, Monk, Priest, Rogue, Shaman, Warlock, and lastly, Warrior. Note: Vulpera's Death Knight class is only included in the Shadowlands expansion pack. 
This is a vast variety of options when it comes to class availability since not many World of Warcraft characters come in all of these classes. Moreover, the Vulpera comes with a unique set of traits, making it an even better asset to the Alliance Horde. Here's a list of Vulpera's skills, as well as information about the skills. 
When it comes to the abilities of Vulpera in World of Warcraft, these come in two categories. A set of skills manipulates with inventory, while the other skills inflict damage. Here are the inventory abilities: 
Rummage Your Bag: Change the bag inventory, with the 5-minute cooldown. 
Make Camp & Return to Camp: Set a camp at any location, return to it later on in the game. 
Alpaca Saddlebags: skill allows the players to increase the backpack storage by 8 additional slots. 
On the other hand, the Vulpera in World of Warcraft have three unique skills that inflict significant damage. These are: 
Bag of Tricks: Allows the player to pull their trick from the bag, inflicting damage upon the enemy and healing the allies. This skill comes with a 90-second cooldown. 
Fire Resistance reduces the fire damage from the enemies, while Nose For Trouble reduces the first damage taken by the enemy by 5 percent. 
How to Unlock Vulpera in World of Warcraft?
Since Vulpera was introduced in the Visions of N'Zoth patch, here's a brief timeline of this patch. First off, this World of Warcraft patch follows The Old God by the name N'Zoth, as he sends his minions from Azeroth to destroy everything they see. Does he succeed? Well, that's where the Vulpera race descends from Vol'dun and aids the Horde. 
Firstly, all players need to have the Battle for Azeroth expansion pack ready. Secondly, in order to unlock the Vulpera in World of Warcraft, players will need to complete a set of quests in order to get the Secrets in the Sands achievement. Here are the necessary quests to complete: 
There's also a guide on how to get the Secret in the Sands achievement.
Obsessed with anime, all-things magical, collecting rare editions and funko pops, Natalija is a young writer who strives to read every comic and manga out there!
Leave a comment