Stardew Valley 1.6 Update Could Include This Feature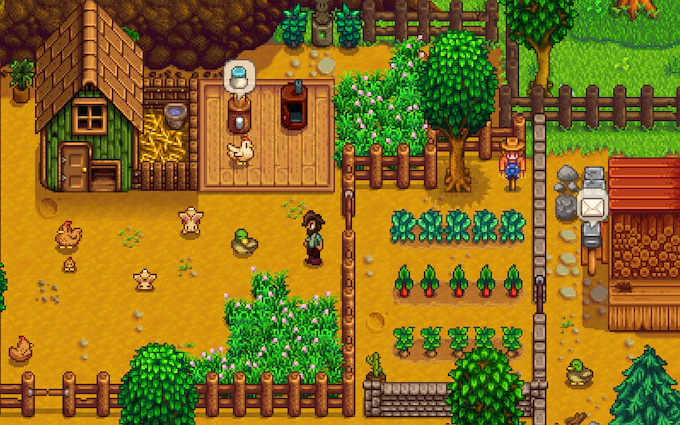 Hey there, farm fanatics and Stardew Valley aficionados! Put on your straw hats and sharpen those tools because we're about to dig into some juicy, unconfirmed rumors. Most of us have grown to love the glow of iridium tools filling our toolbars. Every tool has an iridium upgrade, adding that shiny purple hue to our collection… except one. Yes, our trusty scythe has always been left out of the iridium upgrade club. But not for long, with this news about the Stardew Valley 1.6 update!
Fans have been feeling a little frustrated that they couldn't get an iridium scythe. The scythe has forever remained an outcast in our iridium collection, with only its standard or gold variant to boast. However, hold your horses because this might be changing soon.
Last Wednesday, our favorite video game developer and creator of Stardew Valley, Eric Barone (also known as ConcernedApe), sent the community into a frenzy. His teasing tweet hinted at the possibility of the much-awaited iridium scythe finally making its debut.
The Stardew community reacted with delight. Shouts of "FINALLY ALL PURPLE" could almost be heard across the virtual farming community. And who can blame us for this excitement?
While ConcernedApe didn't confirm the iridium scythe in his cryptic tweet, we're picking up what he's putting down. This tweet might be hinting at the much-desired tool arriving in the highly-anticipated Stardew Valley 1.6 update.
In April, Barone announced that he'd started developing this update. Primarily, it's going to support our tireless modding community, with some new content thrown into the mix. However, Barone warned fans not to expect an update as sizable as the colossal 1.5 update.
Stardew Valley 1.6 Update Details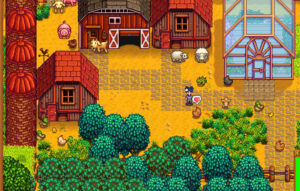 Image: NME
Interestingly, Barone is hitting the pause button on his exciting project, Haunted Chocolatier, to focus on the Stardew Valley 1.6 update. If you're unfamiliar with Haunted Chocolatier, it promises thrilling gameplay and diverse playstyles, much like Stardew.
Yet, as Stardew Valley fans, we're thrilled about Barone's focus on the next Stardew Valley update. We can't get enough of this enchanting game!
If you're new to the game, there are plenty of reasons why people love it. Foremost, they loved the game's charming residents and exploration features. Fans adored the gameplay and real sense of community. So, the Stardew Valley 1.6 update might add even more allure to this beloved game.
But the big question is, will we finally see the iridium scythe in this update? We can't do much but wait, water our crops, and hope. Keep those pixelated fingers crossed, fellow farmers!
As we anticipate this upcoming update, let's remember why we fell in love with this game. Whether it's the thrill of farming, the excitement of exploring the mines, or the joy of building relationships with the Pelican Town residents, there's something for everyone. If you're new to the Valley or a seasoned farmer, there's always more to discover.
And hey, if the rumors are true and the iridium scythe is on its way, we're in for an even more thrilling Stardew Valley experience. So here's to the Stardew Valley 1.6 update – we hope it's as exciting as the rumors suggest! Keep farming, keep exploring, and most importantly, keep having fun, fellow Stardew enthusiasts!
Hi! I'm Arvyn, and I'm an English teacher from the UK. I've been teaching English online for over 4 years to students from all across the world and all ages. Outside of work, I'm a huge fan of reading, video games, and playing with my adorable kitties. See ya!
Leave a comment