Tomb Raider Remaster of The First Three Installments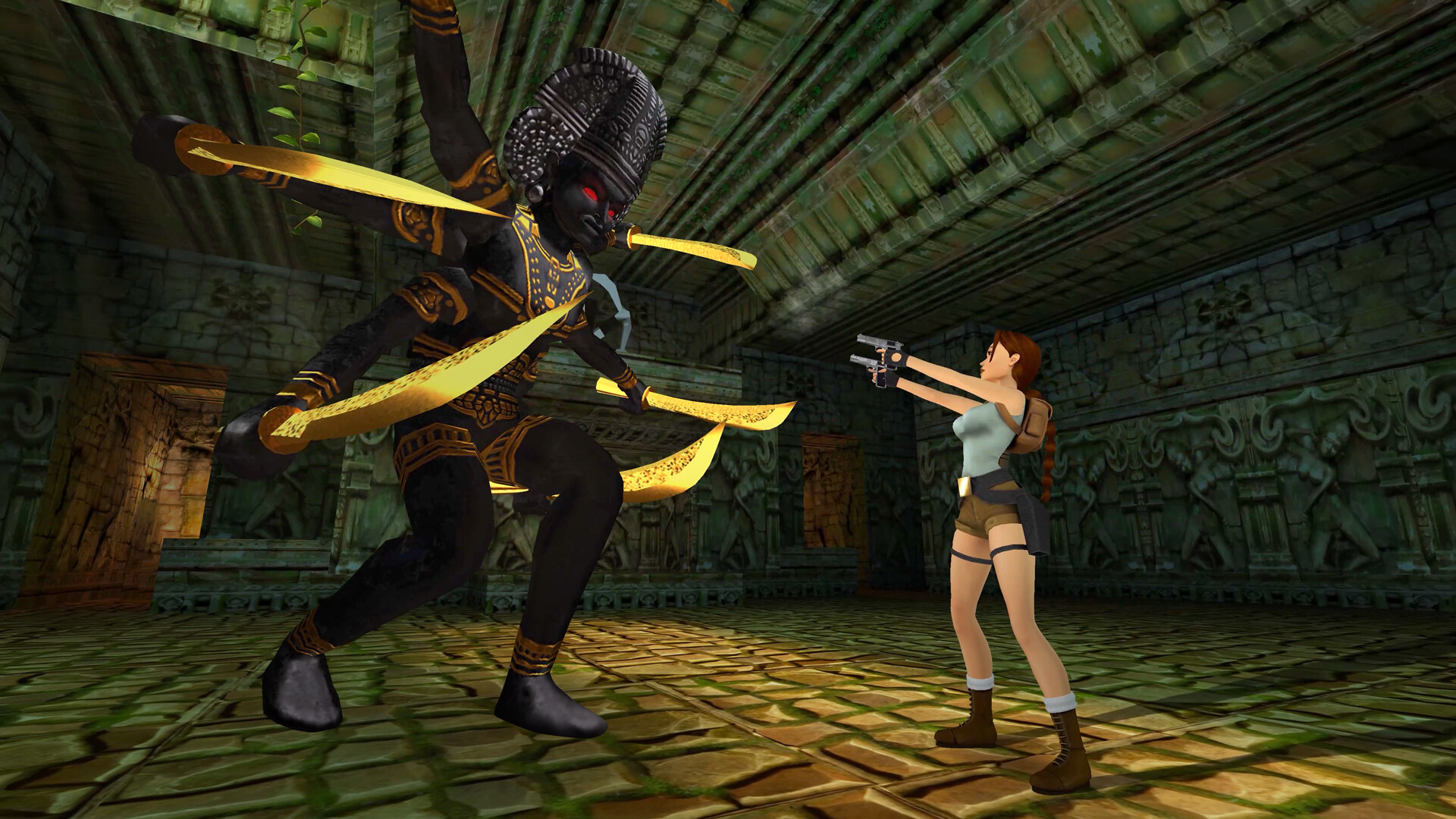 During the Nintendo Direct September event that took place just days ago, one of the biggest updates revealed is the Tomb Raider remaster. Read on to find out the most important details about this and other Nintendo 2023 updates. 
Tomb Raider Remaster Officially Announced
The first three games in the popular Tomb Raider gaming franchise are making a comeback with brand new graphics that are sure to blow your mind! This exciting announcement about the Tomb Raider remaster was revealed during a Nintendo Direct event in September 2023. It's got gamers all over the world buzzing with anticipation.
Now, we know what you might be thinking. "But wait, aren't those games ancient history?" Well, yes and no. Tomb Raider has been around for almost 30 years, but it's still as relevant and exciting as ever. In fact, it's one of the most iconic franchises in gaming history, and it's responsible for bringing our beloved hobby into the mainstream.
Moreover, let's not forget about Lara Croft. She is the badass heroine who captured our hearts and imaginations from the very beginning. She's a true icon of gaming, and she's back and better than ever.
With the new graphics and modern console compatibility, you'll be able to experience them like never before. Mark your calendars for February 14, 2024! Get ready to raid some tombs like a true gaming legend. The Tomb Raider remaster is coming sooner than we expected!
Nintendo Direct September 2023 Announcements
Aside from the news about the Tomb Raider remaster, Nintendo Direct event revealed several amazing updates for the gaming community. For example, Princess Peach is back and better than ever! 
Nintendo has finally revealed the name and gameplay for their highly anticipated new game, Princess Peach: Showtime. This game is all about the princess of the Mushroom Kingdom, and the gameplay changes depending on which transformation Peach takes. Princess Peach Showtime! will be hitting the shelves on March 22, 2024. 
In addition, Nintendo revealed news about a remake of the classic Mario vs. Donkey Kong game. This amazing remake will ultimately release on February 16, 2024. The reveal trailer showed a part of the official gameplay. Moreover, now we finally know that the remake is going to include a co-op mode!
Last but not least, Ubisoft gave us another look at their upcoming Prince of Persia game, The Lost Crown. This 2D action platformer is set to launch on January 18, 2024. Ubisoft Montpellier is developing the game. Stay tuned to find out more information about the Tomb Raider remaster, as well as other interesting news in the gaming community!
Obsessed with anime, all-things magical, collecting rare editions and funko pops, Natalija is a young writer who strives to read every comic and manga out there!
Leave a comment