Tiny Tina's Wonderlands Editions – What Version to Buy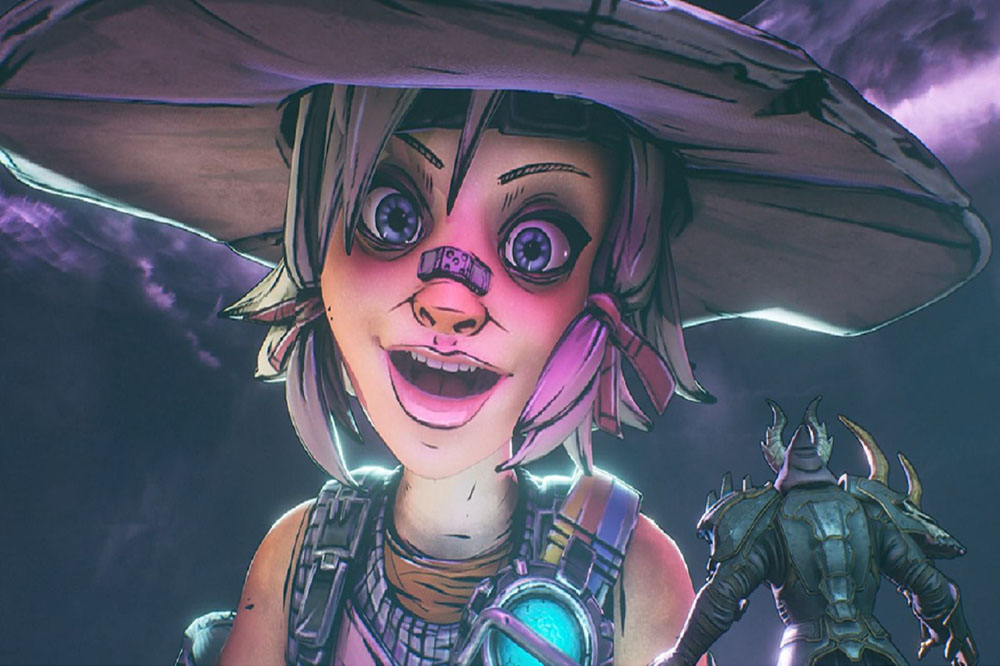 I'm working through Tiny Tina's Wonderlands and loving it so far. If you love the Borderlands series, then you'll definitely want to check out this offshoot. 2013's Borderlands 2 DLC, "Tiny Tina's Assault on Dragon Keep" offered a lot to players. Now, we get a follow-up to this D&D take on Borderlands and it's quite well done. Of course, before you buy it, you might be wondering whether to spring for a special edition. There are quite a few Tiny Tina's Wonderlands editions, and both the Chaotic Great and Next Level versions offer some great bonuses. Here's what you need to know about the different editions of the latest Gearbox game.
What is Tiny Tina's Wonderlands? – Tabletop Gaming Meets Borderlands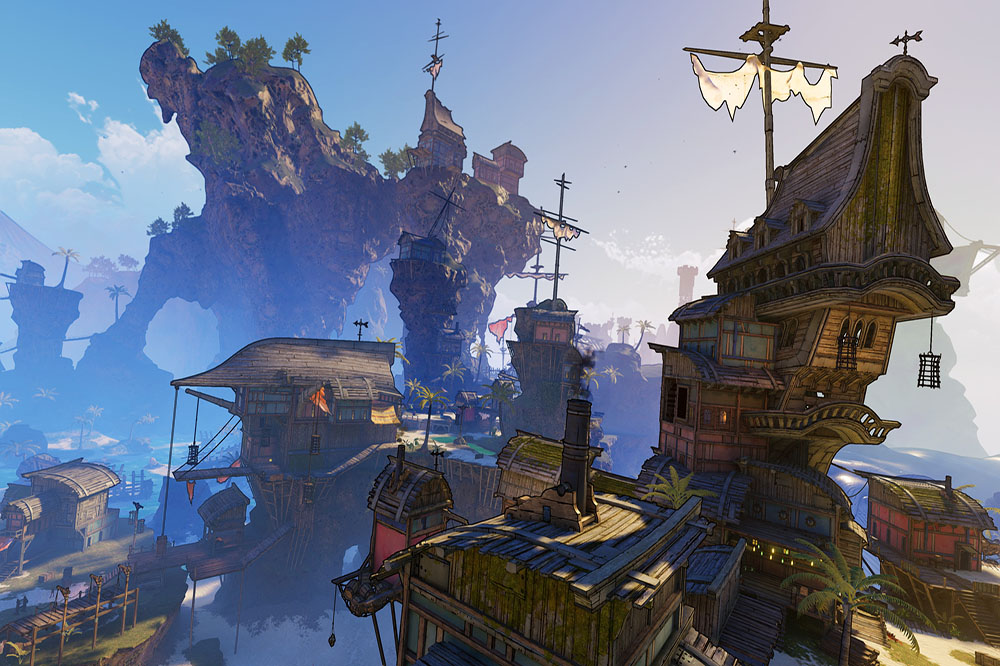 Image Credit: 2K
It's not fair to call Tiny Tina's Wonderlands a re-skin, but it's not far off either. Really, the gameplay and feel of this title is a lot like Borderlands 3. You're still getting the core gameplay elements here of the long-beloved series. You'll find crazy loot on your journey through wild terrains, fun horde-based combat, and great boss battles as well. The bonus here, which I was starting to want from Borderlands for a while, is a remix of the usual formula. It turns out that the remix I wanted was a Bunkers and Badasses-themed journey. If that name sounds familiar, then you're definitely not mixing it up with Dungeons & Dragons. Nope, nothing to see here.
In reality, the D&D fantasy tabletop narrative works really well for the game. Overall, you're still doing typical Borderlands things here. In my 25 hours of gameplay so far, I'm impressed, however, with how much fresher it feels than I anticipated. The Borderlands series is really great, but by the third game, I was feeling very over it. Now, I'm wondering if these sorts of reimaginings are the way to go for Gearbox. Honestly, hand over the series to Tiny Tina. She's a wonderful character to drive the game's zany, over-the-top action. Ashly Burch plays the character so well that you can't help but love-hate her. Andy Samberg, Wanda Sykes, and Will Arnett also offer wonderful voice performances. If you're a Borderlands fan, then I think you should pick this one up. That said, which of the Tiny Tina's Wonderlands editions should you choose – Standard, Next Level, or Chaotic Great?
Each Version of Tiny Tina's Explained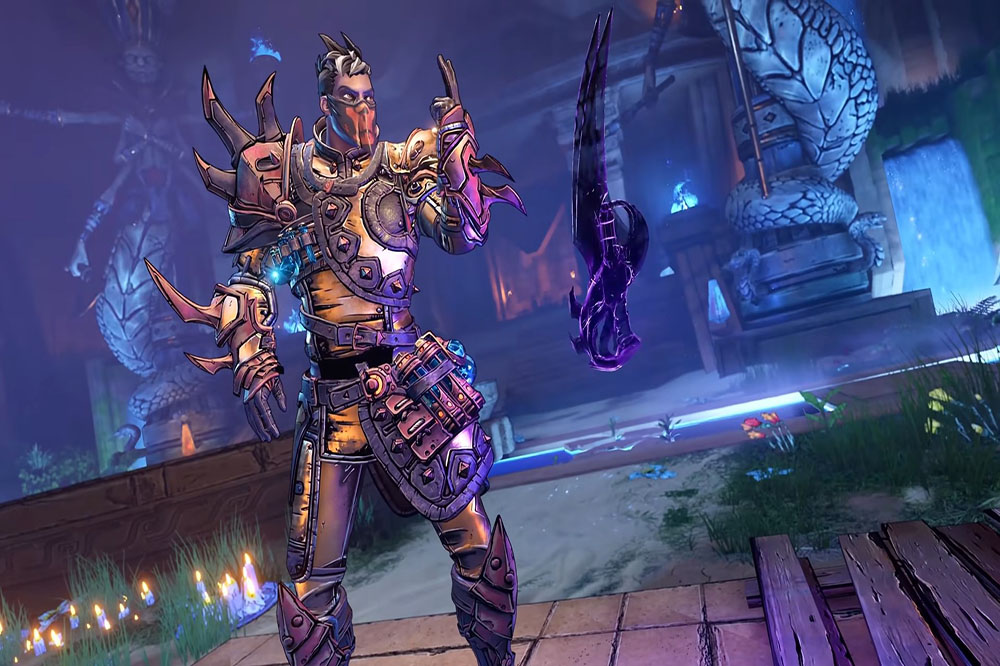 Image Credit: 2K
Much like the recent overview I did for the WWE 2K22 nWo Editions, some premium versions of games are actually really great. I think that Tiny Tina's Wonderlands editions you can choose from are no exception. The Standard Edition yields you the game, but you can go beyond with two additional options.
Firstly, Tiny Tina's Next Level Edition of the game is available for Xbox Series X|S, Xbox One, PS4, and PS5. This version also comes with some extra content you can use in the game. The Dragon Lord Pack Bonus Content pack helps you get some really cool gear from the start. As laid out by Twinfinite, you get:
A Legendary Weapon, The Apex
A Legendary Spell, Skullantir
Tyrant Attire Armor Preset
Villain's Visage Face Preset
Death's Head Makeup Pack
Emperor of the Dead Banner Set
Kwartz Hero Statue Material
Go one step further with the Chaotic Great Edition of Tiny Tina's Wonderlands. If you purchase this version, then you still get the Dragon Lord Pack. Additionally, you also receive a Season Pass to the game. On top of at least four post-release content additions, you'll get these items as well as part of the Butt Stallion Pack:
Diamond Guard Armor Preset
Crystal Glitter Makeup Pack
Adamant Throne Banner Set
Diamond Hero Statue Material
All of this is pretty good in my eyes for the $89.99 asking price. If you're not a big Borderlands fan, then sure, you can get away with the Standard Edition. That said, it's really cool to get that much content plus the Season Pass if you're a mega-fan. All in all, we'll have more Tiny Tina's Wonderlands content coming in the future! You can find the game now in-stores and online! Thanks for reading Comic Years for all things gaming, comics, and pop culture.
Thanks to 2K for the review code!
Featured Image Credit: 2K
Taylor is the Gaming Editor of Comic Years and a lifelong fan of video games. He holds two degrees in Political Communication and wrote a Master's Thesis on resistance movements, race, and the exploitation of college athletes. His wife and two Toy Australian Sheppards keep him sane.
Leave a comment