E3 2022 Canceled – Both Virtual And Physical Presentations Not Happening
On Thursday, E3, the Electronic Entertainment Expo, confirmed it will not take place in 2022. The Covid-19 years have not been kind to the video game industry's biggest event, put on annually by the Entertainment Software Association (ESA). This was the first year since its 1995 birth that the event's cancelation comes as a surprise, however. It was paused in 2020 as we all hunkered down at home, and it was digital-only in 2021. Despite the general feeling of getting back to regular programming after the pandemic, E3 2022 will be absent from its physical LA Convention Center venue this year and the virtual presentation is also canceled. Yep, in every way, E3 is not happening this year.
During the last decade, some notable video game companies including Nintendo have not showcased at E3 in person. Industry experts and commentators debate how important attendance at the event is. Companies sometimes use E3 to overhype what ends up as underwhelming news — we can always watch a game trailer, or even a panel on YouTube. People attend because they want to play the games for real. This is the video game event, and in the before times, when we actually went places, it remained the place to go, and the source for most of the year's industry "ta-da!"
There was also general confusion at the upheaval over this year's (now non) event's status. In January, E3 announced there would be no in-person event thanks to lingering covid. Since 2021 was online-only, the logical assumption after that is that 2022 would look similar. Unfortunately for companies and gamers alike, E3 was weirdly tight-lipped about whatever was going on behind the scenes. June 11-14 was the expected dates for this year. March 31 is a pretty late date to say that E3 2022 is canceled.  They didn't even tell us! Two weeks ago, folks were still excitedly waiting for new Nintendo content to debut at a presumably digital E3. The E3 website still optimistically says "2022 see you next year." What's up?
Why E3 Canceled Both Physical and Digital Conventions in 2022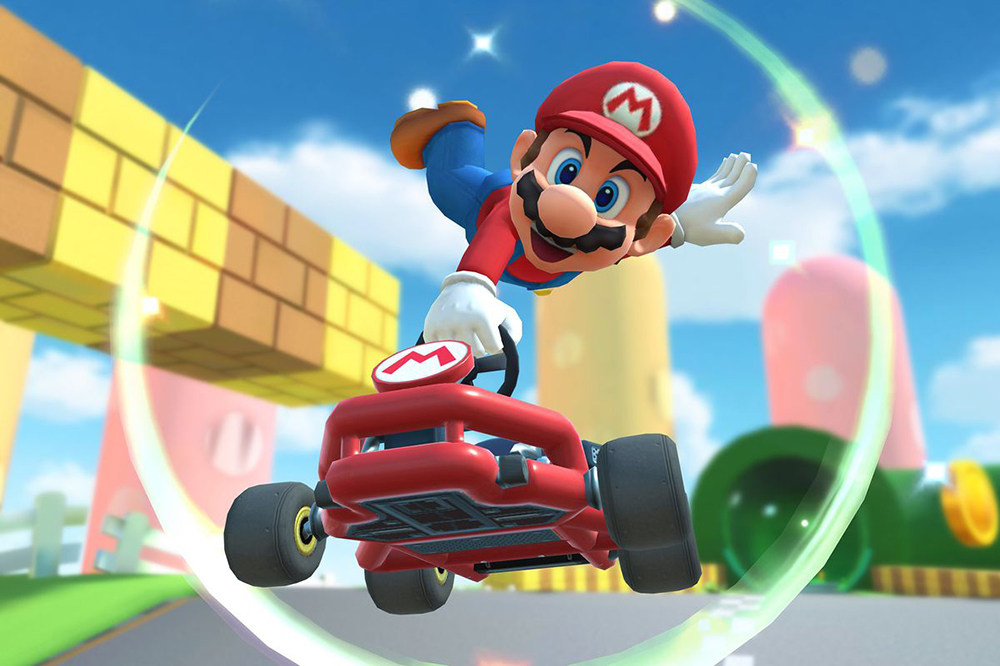 Image Credit: Nintendo
Industry events no less prestigious than the Oscars have turned digital in recent years. The 2021 online E3 boasted a Bethesda showcase, a look at the future Avatar game, and celebrities such as Ryan Reynolds and Post Malone. Thursday's E3's statement said in part that "We will devote all our energy and resources to delivering a revitalized physical and digital E3 experience next summer…. We look forward to presenting E3 to fans around the world live from Los Angeles in 2023," according to IGN.
E3 has changed itself up multiple times over its 25-plus year-history, from opening up to the general public in 2017, to a brief move to Santa Monica, CA in 2007. It is not surprising that it has fluctuated with the times, the economy, and the industry. Whether an event that is heavy on game demos will survive the internet age, and the ability to watch a video game launch while sitting on our butts is the other question. Perhaps the rebuilding year that E3 is obviously going through make sense after they tested the waters with 2020's entirely online expo.
It's always financially lucrative to just not have an event. On the other hand, E3 has been a part of the Southern California landscape since grunge was sweeping the nation. The expo is an event to get excited about, and to remind people how much they value video games. Other video game conventions including Pax East are making it happen this year. It is less surprising that E3 2022 is canceled for a physical event, but the lack of a virtual one is disheartening. Still, along with the rest of us, just maybe it will be bigger and better in 2023.  It will certainly be welcome.
What do you think? Share your thoughts about the cancellation in the comments below.
Featured image via E3 Expo Facebook Page
Leave a comment