The Sims 4 Mods New Policy Upsets Fans
The Sims video game has a pretty dedicated community. Ever since EA released the first game back in 2000, fans worldwide have been addicted to creating their characters and their lives. In particular, many fans have created modifications, known as mods, for the game. Some of these mods add new abilities and features, whereas other mods fix any bugs. For the most part, EA has given their blessing to The Sims 4 mods. EA has never shied away from encouraging people to change the game how they please.
Unfortunately, EA changed their policy regarding The Sims 4 mods recently. As a result, this has understandably left many of the fanbase upset. Here are all the changes and why people are so upset about them.
The Sims 4 Mod Policy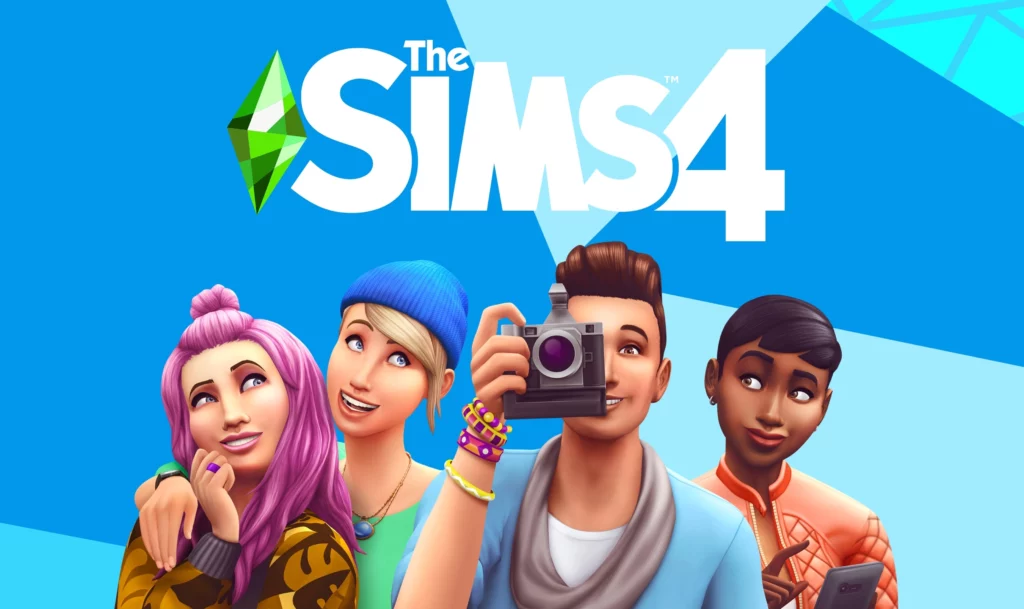 Image: EA/Maxis
Recently, EA posted a page on their website titled "The Sims 4 Mods and Game Updates." Fans of the franchise see these updates regularly, as the game company stays fairly transparent with things. However, in this latest post, EA updated the policy regarding mod creation, usage, and distribution.
Foremost, EA has stated they "do not object to mod developers continuing to share their amazing content," barring some conditions. EA didn't make it clear what these "conditions" are, though we speculate it's mods that include illegal or immoral activities in the game. Thankfully, this post makes it clear that EA isn't going to stop people from making The Sims 4 mods. Rather, the game company encourages it!
Instead, EA has changed the way that modders can share their releases. Namely, players cannot distribute their material "in a way that suggests they are endorsed by or affiliated with The Sims, Maxis, or Electronic Arts." This might sound strange, but it means modders cannot use copyrighted material in their mod distribution. This includes things like the Sims 4 logo, the Plumbob, or artwork from the game. Naturally, though, fans can still say that they are The Sims 4 mods and let fans know which game packs, expansions packs, or stuff packs they need to use the mods.
Whatsmore, EA has changed its policy regarding payment. Previously, EA stated that fans could share mods and ask for payment only if the mods are available for free later on. However, they have now updated this to say that "mods must be non-commercial and distributed free-of-charge." In essence, this means that fans can no longer post mods on Patreon for a fee. Additionally, they cannot ask for early access donations for The Sims 4 mods.
TS4 Mods Reaction
Image: EA/Maxis
Naturally, some fans are pretty upset about this update. There are plenty of hard-working individuals who put a lot of effort into creating mods for the game. For some of them, their knowledge of programming has allowed them to earn a little extra income as they mod the game. However, EA has stated that "mods cannot be sold, licensed, or rented for a fee, nor can mods contain features that would support monetary transactions of any type."
However, it's not the end for The Sims 4 mods team. EA did say they understand that "creating mods takes time and resources." As such, they are allowing mod creators to recoup their development costs via passive advertisements and donations." Essentially, fans must upload The Sims 4 mods for free, but they can use advertisements on the page to make back some of the costs.Additionally, these "advertisements and requests for donations must be limited to the mod website or distribution site, and not appear within the mod itself". EA's aim with this is to allow "all users to access the mods in full for free regardless of whether they donate."As you might expect, some fans are very upset about The Sims 4 mods policy update. A number of these fans used modding as a way to make some extra cash, and they feel let down by this update.However, for others, this update is a good thing. They say this will stop people from creating poor-quality mods to get cash. Similarly, sites like The Sims Resource are notable for stealing others' mods and asking for donations to access them. Clearly, the community has mixed opinions on The Sims 4 mods update.

Do you think this update is good, or would you prefer to see paywalls return? Let us know below!
Hi! I'm Arvyn, and I'm an English teacher from the UK. I've been teaching English online for over 4 years to students from all across the world and all ages. Outside of work, I'm a huge fan of reading, video games, and playing with my adorable kitties. See ya!
Leave a comment