Dead By Daylight Project W – Officially Confirmed!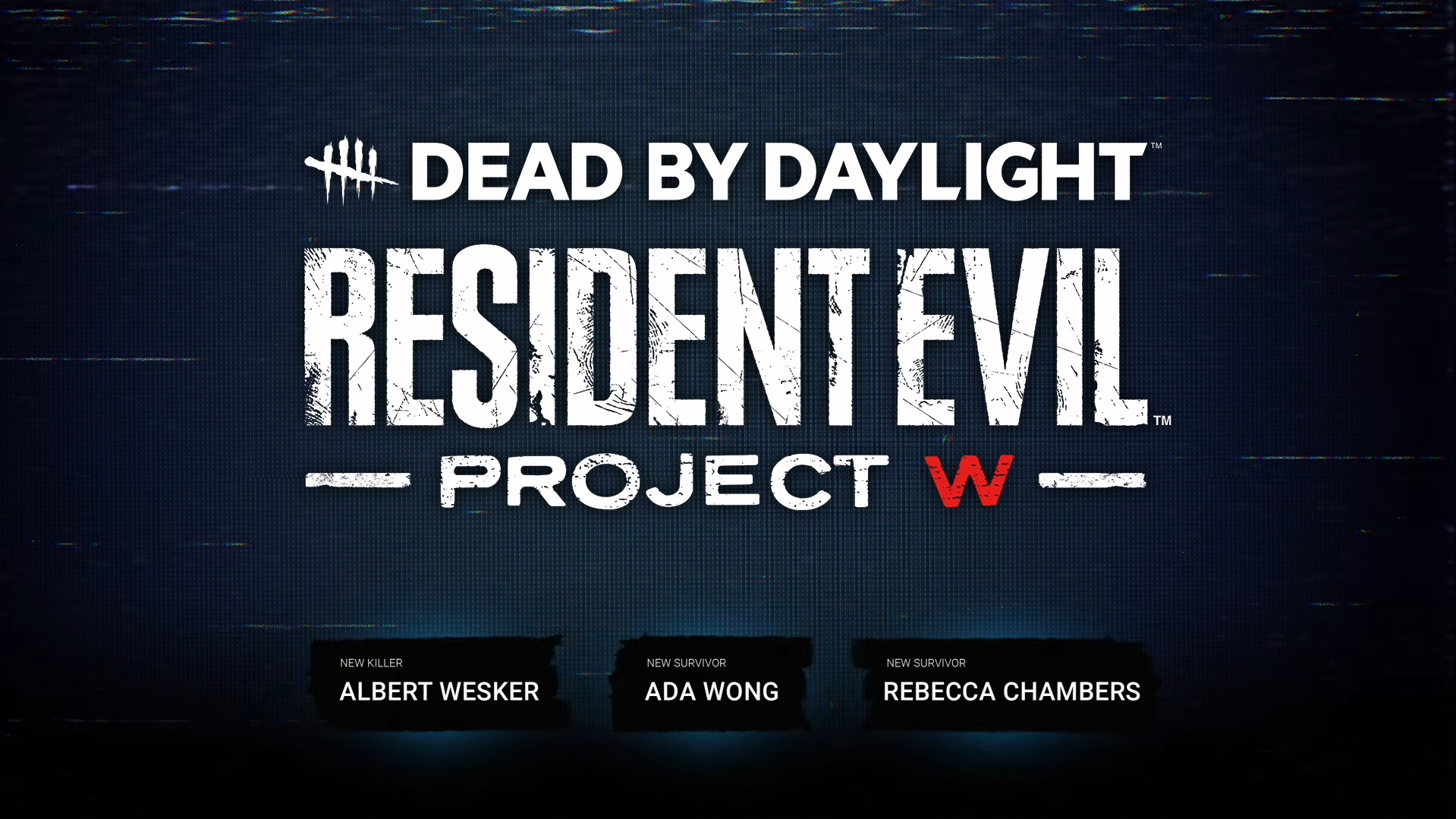 Dead By Daylight Project W has been a rumor for a few days by now. Fans have received plenty of leaks and suggestions about it. But, it was just confirmed today. It came with a post by Behaviour Interactive and an official trailer.
Naturally, it's great news for both Dead By Daylight and Resident Evil fans. The latter have been yearning for new content for quite some time. The Netflix series was a letdown for most viewers.
And, a good adaptation might take some time. The latest anime series was a nice addition. But, the gaming department has yet to put something new out. Resident Evil 2 and Resident Evil Village were the last major hits.
Since then, fans have had to wait for more news about the Resident Evil 4 remake.
However, it seems like things might change a bit. Sure, it's not a full new game. But, they'll get to meet Albert Wesker, Ada Wong, and Rebecca Chambers in Dead By Daylight.
Rumors have been around for quite a while now
Rumors about Dead By Daylight Project W began as early as the 30th of July. Several news outlets reported leaked information about it. It came from a series of leaks by the DBDLeaks Twitter account.
Default icons and prestige charms for Resident Evil chapter.#DeadbyDaylight #dbdleaks #leaksdbd #dbd pic.twitter.com/MYqTDSZh7H

— DBDLeaks (@LeaksDbd) July 30, 2022
The account revealed a bunch of assets related to the update. For instance, we got to see all three character's outfits. The same goes for some perks, dialogues, and even biographies. You can check all that content out over at DBDLeaks' official Twitter account.
There are even a bunch of audio files available for you to listen to!
Albert Wesker audio files.https://t.co/P4F5VDHYCw#DeadbyDaylight #dbdleaks #leaksdbd #dbd

— DBDLeaks (@LeaksDbd) July 30, 2022
As you'd expect, Wesker was quickly assumed to be the killer. But, we didn't see all that leaked content coming.
Curiously, that's not where the rumors about Dead By Daylight end. The same Twitter account revealed that Stranger Things would come back to the game!
In fact, due to new info that we received. I can confirm that Stranger Things IS COMING BACK and second Stranger Things chapter is in the works.#DeadbyDaylight #dbdleaks #leaksdbd #dbd

— DBDLeaks (@LeaksDbd) July 30, 2022
They even revealed a new map in the early development stage.
New Stranger Things map in the works. It's very very early WIP and you shouldn't expect it to come out in any near future. (1/3)#DeadbyDaylight #dbdleaks #leaksdbd #dbd pic.twitter.com/ka00eBppKk

— DBDLeaks (@LeaksDbd) July 30, 2022
Dead By Daylight Project W just officially confirmed!
It took a few days for it to happen. But, Behaviour Interactive finally confirmed Project W. We got both an official tweet and a trailer on YouTube. But, the release date wasn't among the revealed information.
Progress will be achieved, and Uroboros is the key.

Dead by Daylight: Resident Evil: PROJECT W. Coming soon.https://t.co/sV4P6F3YE9#DeadByDaylight #BHVR #bhvrbeyond pic.twitter.com/wydy4tXyky

— Behaviour Interactive (@Behaviour) August 3, 2022
That said, neither the tweet nor the trailer revealed any new information. It was merely a confirmation of the rumors. But, the tweet states that "Uroboros is the key." So, Wesker will reprise his Resident Evil 5 iteration.
As mentioned, we know more about Wesker than any of the two survivors. For his perks, we know he'll be titled "The Mastermind." And, he'll come with three unique perks.
The first perk is Superior Anatomy. It lets players vault faster. Awakened Awareness lets you see survivor auras while carrying someone. Finally, there's Terminus. It inflicts the "broken" status on survivors when the exit gate is open.
As a nice extra, the Raccoon City PD map got a rework!
A brief look into the trailer
The trailer is pretty short and straightforward. We can see Rebecca helping Meg Thomas into the Raccoon City PD. After they enter, Ada joins them. She quickly bars the door they came in from.
We soon see why. Wesker quickly breaks the door with his mutated arm. "I'll kill you quick," he says. Then, Ada drops a pallet to block him while they escape. Wesker closes the trailer by saying "you will not live to see the dawn."
That's all we learned about Project W. We're yet to know its release date. Behaviour Interactive only gave us a "coming soon."
Leave a comment