The History of Call of Duty 3 – Establishing an Iconic Series
Two games into its run, Call of Duty was about to cement itself in gaming. The third entry in the series came at a time where new consoles hit the shelves. Suddenly, this Medal of Honor styled game is a serious launch title for the PS3. People are wanting to play this game more than any other shooter on the market, save a few console exclusives. All of this is happening thanks to the success of Call of Duty on PC. Well, guess what? PC players aren't getting this one. The shift to console proved too lucrative in the budding online multiplayer world of Xbox and PlayStation. Hell, even the Wii got Call of Duty 3. Sorry, PC players, it didn't make a ton of sense but it happened. The history of Call of Duty 3 becoming a hit is one of the odder times in the series' past.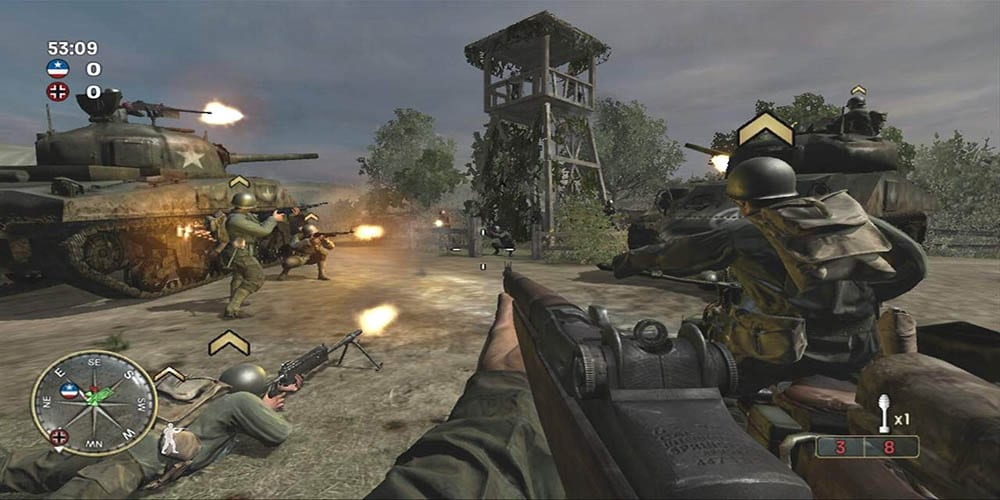 Image Credit: Activision
At E3, 2006, all the buzz surrounded Xbox and PlayStation. Microsoft had just released the Xbox 360 in November 2005 and the PS3 would arrive this coming November. The future felt exciting, particularly thanks to the growth of internet accessibility. Playing online was possible in the PS2 and OG Xbox days. In short, it wasn't that well organized or user-friendly. The Xbox 360 and PS3 era would redefine how we play games with our friends. For the past 15 years, online gaming became synonymous with the shooter genre more than any other type of game. That's all thanks to the Call of Duty franchise.
Treyarch would develop Call of Duty 3 in just eight months. For that reason alone, the game doesn't necessarily feel like a huge jump forward for the series. The NGL engine Treyarch build is still used in this game. The campaign mode would also still mirror the original concept of multiple perspectives. When I think back on the franchise, I don't have as many fond memories of this game as some others in the series. That doesn't mean it wasn't important. Call of Duty 3 would be the first game in the series' history to arrive on a Nintendo console.
While the Wii version didn't include multiplayer options, there was an added perk. The console's motion controls allowed for an immersive experience. You could toss grenades, use melee attacks, and aim with the Nunchuk and Wii Remote. It wasn't flawless in its execution, but it was a ton of fun. Furthermore, the game showed Nintendo was comfortable with more mature titles. Its family-friendly approach often left hardcore gamers out of the mix. Now, everyone had a seat at the table.
A Transition in Stature and Status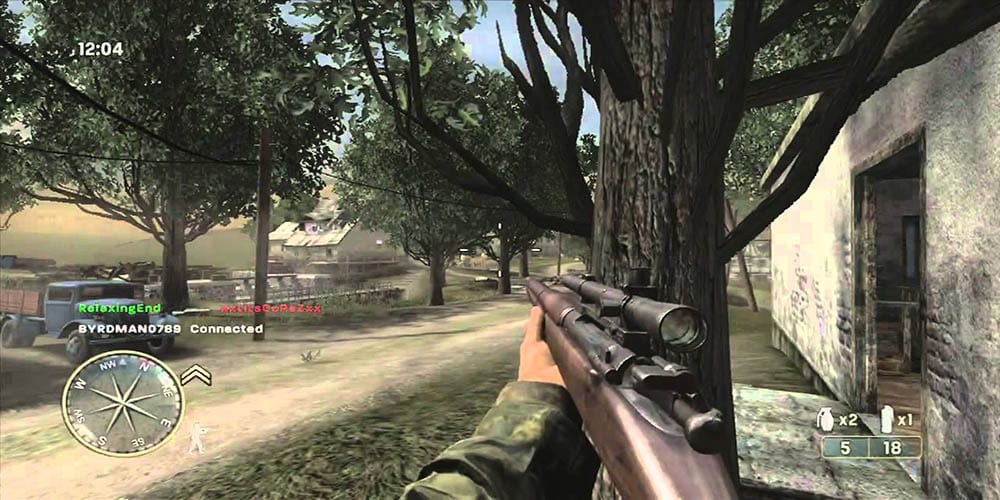 Image Credit: Activision
Was Call of Duty 3 a huge, life-changing game? No. That said, it did feel like the tides turned at Activision in regards to their approach to this series. The fan base clearly loved the game's mechanics and gameplay. The multiplayer aspect would become huge if the right game allowed players a place to dig their teeth in. When we think of the early days and the original Call of Duty, it seemed implausible that we'd ever leave the theater of WWII. Still, one of the biggest games of all time was just a year away – Modern Warfare (2007). We'd have to wait a bit longer for that level of fever pitch to hit the world. What the history of Call of Duty 3 showed us, however, is that the franchise was destined to blow up even bigger than ever.
If you're enjoying the recaps of these old iconic games, then let us know what your favorite is in the comments! Thanks for reading Comic Years for all things gaming, comics, and pop culture.
Featured Image Credit: Activision
Taylor loves to play video games in his spare time. He has two degrees in Political Communication and wrote his thesis on Marxism and the exploitation of college athletes. In his spare time, he loves spending time with his wife and two Toy Australian Shepherds. He's always got headphones in, and he's a diehard Cubs fan.
Activision
Call of Duty
Call of Duty 3
History of Call of Duty
Leave a comment