Arietta Of Spirits Review – A Zelda-Like Game With Plenty of Charm
There's a good chance you either love or hate top-down Zelda-likes. The craft is certainly reminiscent of the GameBoy Advance era but coming back in a big way. Personally, I adore everything about them. The art style is often imaginative even with few pixels. Plus, the indie devs making these games put so much heart into the experience. Of course, the influx of Zelda-likes means we've seen some pretty average reimagining of this style of game. At first glance, Arietta of Spirits looks promising. Once you get rolling, the gameplay matches its gorgeous visuals with a fun adventure that only suffers from its own pacing. Here's our review of the latest Zelda-like to hit the market, Arietta of Spirits.
Walking with Spirits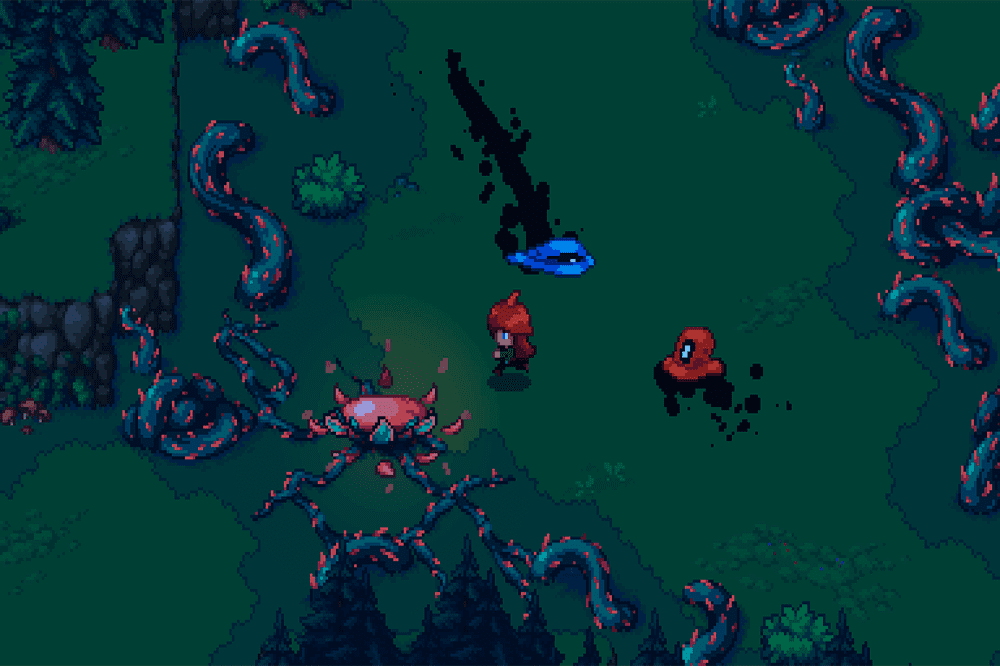 Image Credit: Red Art Games
The pixel art, the music, and the general aesthetic of Arietta of Spirits is immediately praiseworthy. In an age where pixel-art indie games are released by the dozens every month, many fail to stand out. Arietta finds a way to do things that feel familiar in a new, engaging light. Even the story behind the game is well executed. The game tells the story of Arietta and her family, visiting their Grandmother's cabin for the first time after her passing away a year prior. I
t's a pretty emotional setup, with her mother having trouble finishing dinner the first night because of the grief. It doesn't take time to turn into sadness porn or anything, but quickly sets up the loss this family endured and emerges into something fantastical. In what first appears like a dream, Arietta meets a mysterious new friend. This friend just so happens to be Arco, a spirit.
Arietta learns that she is a Bound, someone who can walk the line between the normal world and the spirit world. It's up to her to restore balance to these worlds and avoid a huge conflict. It's a simple setup but one that works narratively in a really conducive way. You learn little by little more about Arietta through a coming-of-age trip that plays well as an action-adventure game. Everything blends really well. The only trick here is that world-building comes at you fast.
Many, many cutscenes interrupt the game's flow and sort of took me out of it from time to time. That said, the combat and gameplay feel just like a GBA Zelda release in all the right ways. There's even side quests and puzzles to tackle as you traverse this world. Time to score this little adventure.
Arietta of Spirits Review Score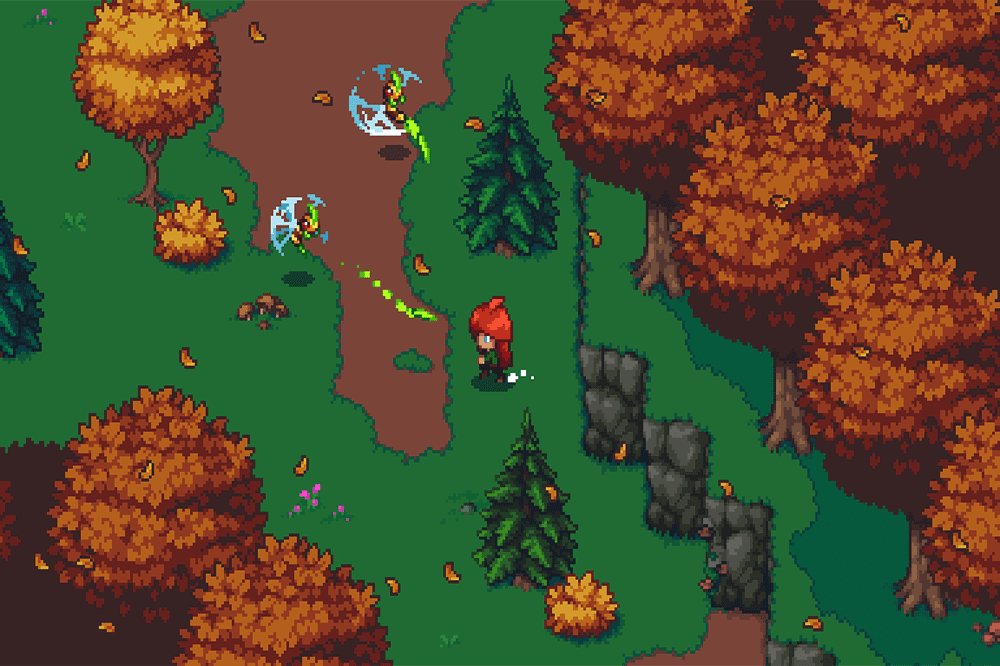 Image Credit: Red Art Games
I review games on a scale of 1-10; Arietta of Spirits is a 7. While the mechanics and spirit of Zelda titles is here, Arietta lacks a certain gameplay mechanic or niche feature to really stand out as a banner release in this retro-inspired genre. While I enjoyed my time with the game, these 2D, top-down action titles do get repetitive. I was a little disappointed at how soon I started recognizing new areas as desultory copies of past areas. That's understandable if this game was releasing in 1995, but not so much when we talk about a 2021 release.
All of those criticisms aside, fans of Zelda-likes will love the music and visuals in this release. I think it evokes the best parts of a GBA Zelda title, and even a few of their drawbacks. If you enjoy this style of game, then Arietta of Spirits is certainly one of the better spiritual successors to the likes of Link's Awakening.
Arietta of Spirits is available now for PS4, Xbox One, Nintendo Switch, and Steam. If you play the game, then be sure to come back and drop a 3-sentence, spoiler-free review in the comments. Thanks for reading Comic Years for all things gaming, comics, and pop culture.
A digital review code was provided by the publisher for the purposes of this review.
Featured Image Credit: Red Art Games
Taylor is the Gaming Editor of Comic Years and a lifelong fan of video games. He holds two degrees in Political Communication and wrote a Master's Thesis on resistance movements, race, and the exploitation of college athletes. His wife and two Toy Australian Sheppards keep him sane.
Leave a comment