Aliens: Fireteam Elite Crossplay – Coming Soon!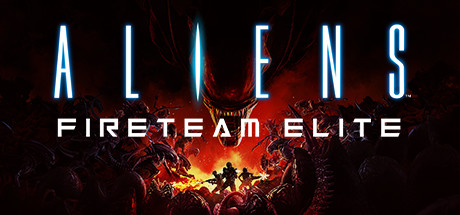 Aliens: Fireteam Elite is a fun co-op shooter based in the famous franchise. It's a breath of fresh air for fans waiting for new content. The latest entry was Alien Retro. But, that doesn't mean the series is dead. The upcoming Aliens: Fireteam Elite crossplay keeps the experience fresh.
The title is fairly similar to Left 4 Dead. Players cooperate to take on waves of enemies. In the meantime, they struggle to complete different objectives.
It lets players step into the shoes of a colonial marine. And, they have access to all the classic weapons from the film. The main goal depends on the game mode you're playing. But, the nature of the game is always the same. You must survive with your team.
The 26th of July will bring a ton of new content to the game. That includes a new mechanic, game mode, and weapons.
That said, the biggest addition is crossplay. It'll allow you to play with anyone on any console. So, what can we expect?
Aliens: Fireteam Elite keeps getting updates
Aliens: Fireteam Elite came to the market around a year ago. It's a fairly straightforward game as well. It lets players complete multiple objectives while fending off hordes of aliens.
Yes, it offers a fun experience. But, it's nothing to write home about in terms of gameplay and innovation. Yet, it has received a ton of support from the development team. Since its release, we've seen three seasons and the Pathogen DLC announcement.
Moreover, it's all been free content. Players have definitely gotten spoiled by the developer. Of course, it's a breath of fresh air to see such dedication to a title that's available for free on Game Pass.
The new season doesn't fall short on the number of additions. We're getting the Aliens: Fireteam Elite crossplay option. There's also a new game mode, called Restock Turrets. Players also receive 4 new weapons and a new progression system.
Aliens: Fireteam Elite crossplay will connect all platforms
Crossplay is, by far, the largest addition to the game this season. Players can play Aliens: Fireteam Elite on Steam, Game Pass, Xbox, and PlayStation. It's a slew of platforms that distributes its player base quite slim.
As such, finding people to play with can be a challenge. That's despite the volume of players the game currently has. Thus, this addition will help bolster the player pool to speed up the matchmaking process.
Now, players can invite their friends regardless of the platform they're using. All you need to do is select the "Add Crossplay Friends" option. From there, you can generate an invite code for your friends. Or, you can enter an invite code to complete the process.
It's a simple code that you can share with your friend offline. So, you can get everything sorted out and start playing in minutes.
What else is coming this season?
Of course, that's not everything users are getting from the 4th Season of Aliens: Fireteam Elite. The name is Season 4: Prestige. And, that sheds light on what else players can expect from the new season.
Firstly, we've got the new Prestige progression system. It unlocks after you reach level 20. It converts all your XP into Prestige Points. They help you unlock new Prestige Ranks. And, higher ranks unlock nameplates and cosmetic items.
There's also the new game mode: Restock Turrets. It's quite simple. You just need to keep the turrets running while surviving the swarm.
Finally, we've got the 4 new weapons. There's the M51 Breaching Scattergun, SVAT-92 Sokol, P.649 HEL, and DKT-59 Misha. All of them have cosmetic options unlockable via Prestige Points.
Leave a comment