Who Is Shuri? Introduction To Black Panther: Wakanda Forever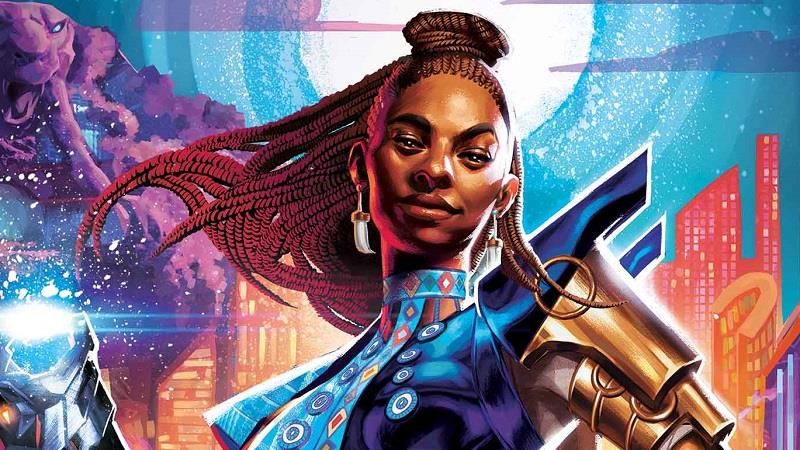 Marvel Comics brings us its 30th filming this 2022, and among its big gala movies, it presents Black Panther: Wakanda Forever, which promises to be a sequel full of surprises. Today we come to talk about who is Shuri, a character that will have a lot of relevance in the film.
We all suffered from the onslaught of Covid – 19, and the film world was one of those who suffered the most. Still, the release is about to happen. And among its cast is actress Letitia Wright, princess of Wakanda, younger sister of T'Challa, who fights to be the successor.
Shuri has had quite a controversial role for her desire and determination to take a reign that has not yet been entrusted to her. With amazing powers and abilities make her one of the most outstanding heroines in Marvel's screenings.
In this post, we bring you all about Shuri, her origin and biography, her powers – abilities, and of course, her television and other media appearances. Find out everything with us!
Who is Shuri?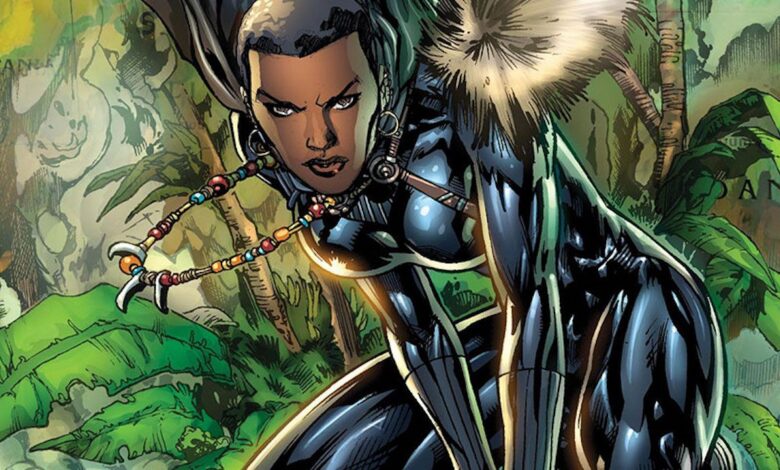 Image: Marvel Comics
Shuri is another Marvel character who is a fictional superhero in the comics. She was created by writer Reginald Hudlin with artist John Romita Jr. The first appearance was in 2005 in Black Panther volume 4 in #2.
This character is a princess of Wakanda, a fictional African nation. She is the daughter of T'Chaka, king and younger sister of T'Challa. Upon his father's death, she assumes the reign of Wakanda and the Black Panther. A title she earned, granting him to be the nation's supreme leader.
Shuri is responsible for Wakanda's innovation, creating much of the modern technology. And is known for designing the Panther habits of the current generation.
There are several missions that T'Challa has assigned to Shuri. She did most of them, demonstrating her rightness and being worthy of assuming the reign. She is also an expert in martial weapons, with powers and abilities that surprise the world of Marvel Comics.
Shuri's Origin and Biography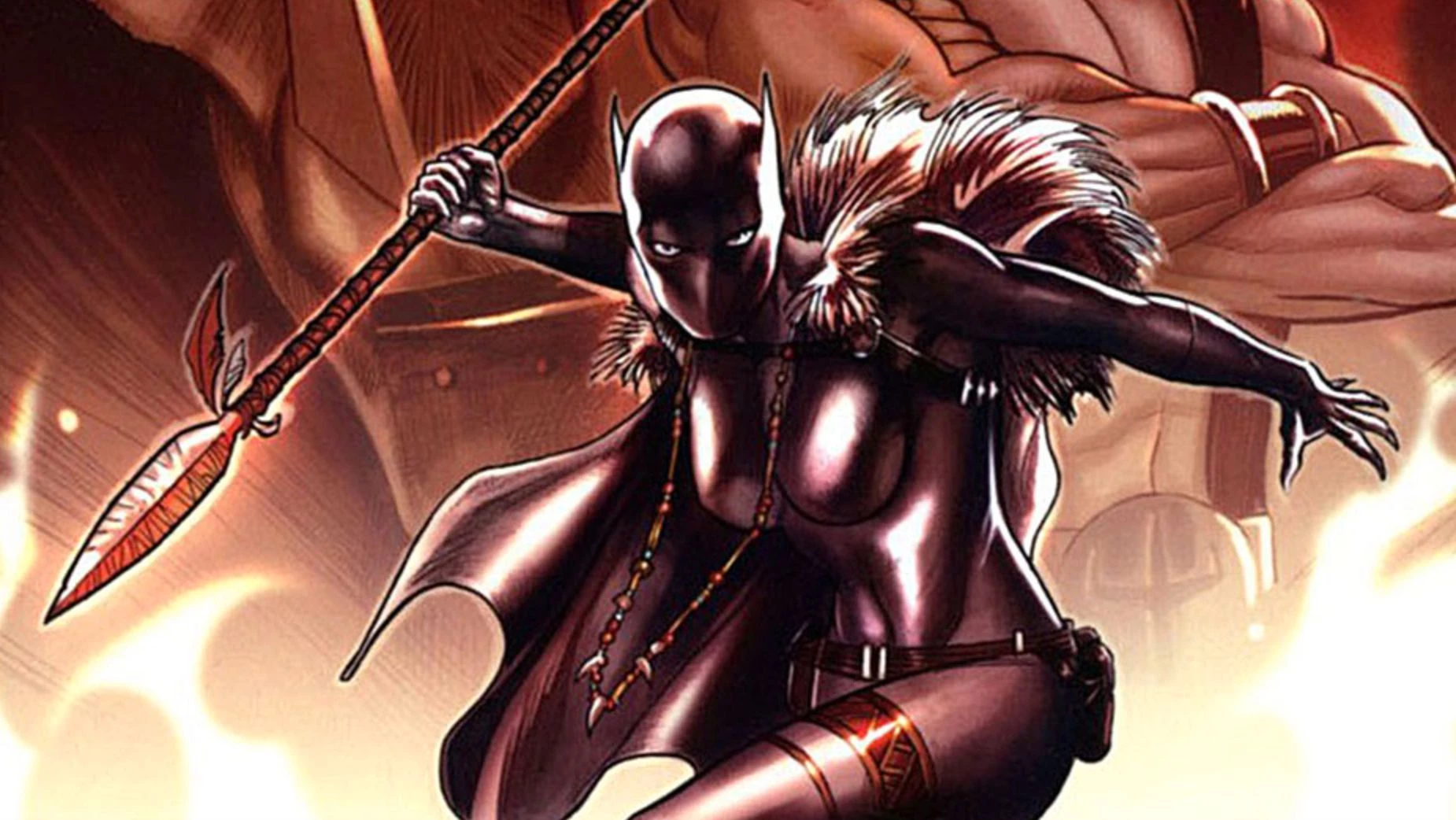 Image: Marvel Comics
The character of Shuri appears in 2005 after the publication of Black Panther volume 4 #2. She is the princess of Wakanda, who always seems with a secondary role in all the appearances of her older brother T'Challa.
Shuri is a warrior who trains hard to succeed her brother because if he fails, she is expected to assume the throne of the ruler in Wakanda and a member of the Black Panther.
Shuri's story was published in 2018. Marvel brought a vital solo series, written by Nnedi Okorafor, where they present the princess in her coming of age. In this story, she deals with the absence of her older brother in the kingdom of Wakanda, which allowed her to explore her interests and leadership.
From a very young age, Shuri longed for her older brother's place to carry the mantle of Black Panther. This led her to constantly challenge her uncle S'yan as Black Panther, only to discover that T'Challa, her half-brother, had already defeated him.
The Radioactive Man Incident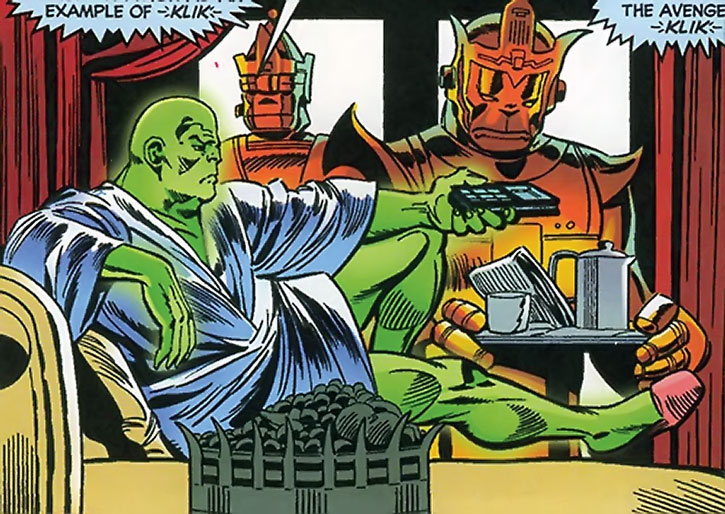 Image: Marvel Comics
On one occasion, there was an attack in Wakanda by the Russian radioactive man Klaw, who, along with a group of mercenaries, tried to kill their king. At that moment, he uses his Ebony Sword, killing him imminently. After that first death, Shuri is very upset, so T'Challa promises to train her in the different melee fighting arts, giving her the privilege of fighting on his terms, in case he should ever be absent and she has to take his place as leader of Wakanda.
Erik Killmonger, with his American battleships, move to Wakanda. When T'Challa and the Queen of Ororo the Queen are away on a mission with the Fantastic Four, Shuri and her advisors sneak onto the ships at night to hinder them. In the raid, Princess Shuri is caught by Killmonger's men, being locked in a cell.
Shuri challenges Killmonger to a fight. The latter tricks her and sends a group of his men to fight her, trouncing them. After that, Zuri, as T'Challa's advisor, fulfils his goal of protecting the princess, breaking her out of her cell. 
When T'Challa and Ororo return from the mission with the Fantastic Four, they return to Wakanda, where the Skrullsinvadir awaits them as part of the Secret Invasion. S'yan and Shuri lead the Wakandan army in defending their kingdom from this invasion, while T'Challa and Ororo fight against their leaders.
Namor's Appearance
Image via Marvel Studios.
At that time, Atlantis, Prince Namor, tries to recruit T'Challa for the Cabal, a secret council of supervillains that Doctor Doom leads. Upon refusing the offer, T'Challa is attacked by several members, entering a coma. The queen, faced with this fact, names Shuri, her successor, completing the various tests, and grants her access to the heart-shaped herb.
When Shuri consumes the herb, she is not properly imbued with the powers of the Black Panther by the Panther Goddess of Wakanda, rejecting her because of her lifelong jealousy of her brother's mantle and arrogance in his presence. Faced with the threat of annihilating Wakanda by the villain Morlun, Shuri assumes her brother's identity, wearing the Black Panther outfit, managing to save her people and her comatose brother. For this self-sacrifice, she earns the mantle of Black Panther. Granting him the powers of Shuri Panther Godness.
T'Challa leaves Shuri as ruler upon discovering that Doctor Doom infected many Wakandan advisors and officials with nanites, looking for a way to stop him. Shuri seeks to track down and fight Namor, investigating his role in T'Challa's injuries. Both T'Challa and Shuri find out that the infected inhabitants of Wakanda, called Desturi, intend to organize a revolution and seize power in Wakanda. 
Powers and Abilities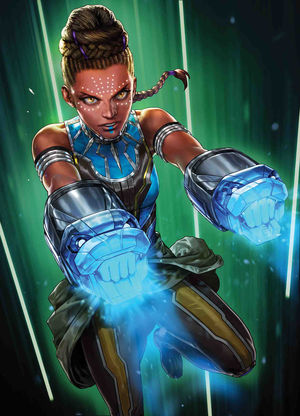 Image: Marvel Comics
Among Shuri's powers and abilities are the ability to anamorphism and a very lively intellect at the genius level. She possesses a mastery of martial arts, which makes her an expert. She has the ability of necromancy, super speed, and can turn her skin into stone. In addition to using equipment and weapons with high technology, including the vibranium uniform.
She possesses incredible agility, along with her enhanced reflexes, durability, endurance, speed, keen senses, and fierceness, that make her one of the most powerful heroines in the Wakandan world, thanks to which she defends her kingdom with fervour.
Shuri is characterized as a scientist, inventor and engineer masterfully fantastic, whose high intellectual level is compared to that of a genius, as much as her brother T'Challa and Tony Stark.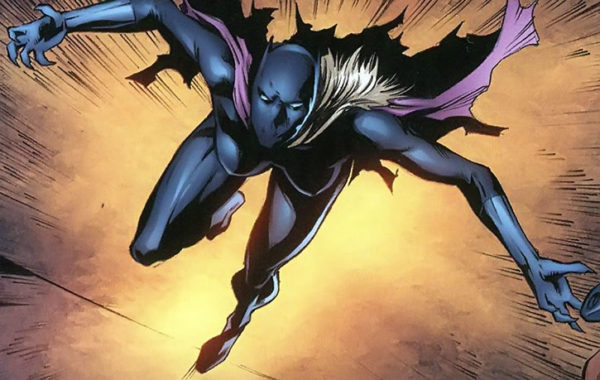 Image: Marvel Comics
Before auditioning for membership in Black Panther, Shuri proved to be an extensively trained martial artist. The princess achieves tributes of agility, speed, strength, endurance, and sensory acuity by consuming the heart-shaped herb. The uniform Shuri wears is made of vibranium.
After being trained by the griot spirit while in Djalia, the princess is imbued with new supernatural abilities that allow her to transform her body into a flexible material, which becomes very similar to stone, which in turn granted her greater durability, not suffering from gunshots or directed energy weapons.
Thanks to anamorphism, she can transform herself and whomever she wishes as long as she is in direct contact with her into a flock of blackbirds or, failing that, some dark bird.
When she is trained in Djalia, she is imbued with super speed and the ability to temporarily reanimate Wakandan corpses, which requires a lot of energy, which means that it is only effective for a short period of time.
Shuri's Appearances
Shuri's appearances have been varied. Here are some of them
Her Comic Appearances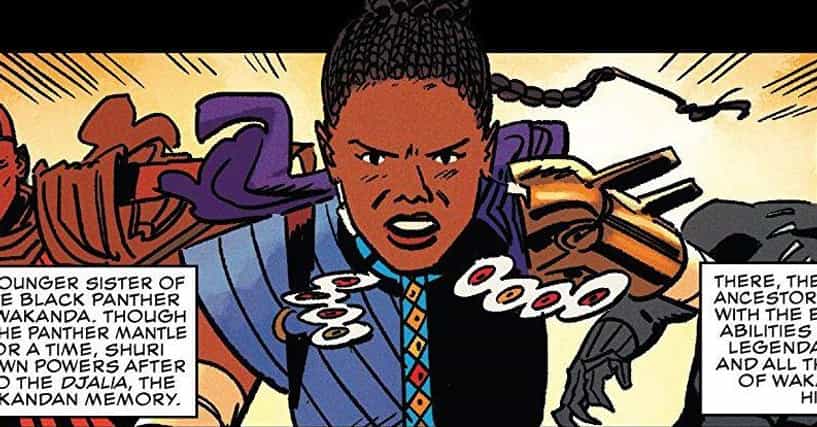 Image: Marvel Comics
As for the comics, Shuri appears in 2005 in Black Panther volume 4 #2. In 2009, she appeared in Black Panther: The deadliest of species vol 5 # 1 – 6. In 2010, she appears in Black Panther Power vol 5 # 7 – 12. Later in 2011, Panther Claws # 1 – 4. She also appears in 2017, she appears in Black Panther: Doomwar vol 5. Another one is in 2019, Shuri Vol. 1 The Quest for Black Panther # 1 – 5, and Shuri Vol. 2: Vibranium 24/7 # 6 – 10 appear. Later, in 2020, Shuri: Wakanda Forever # 1 – 10 appears. And in 2022, Black Panther: The Saga of Shuri and T'Challa.
In Other Media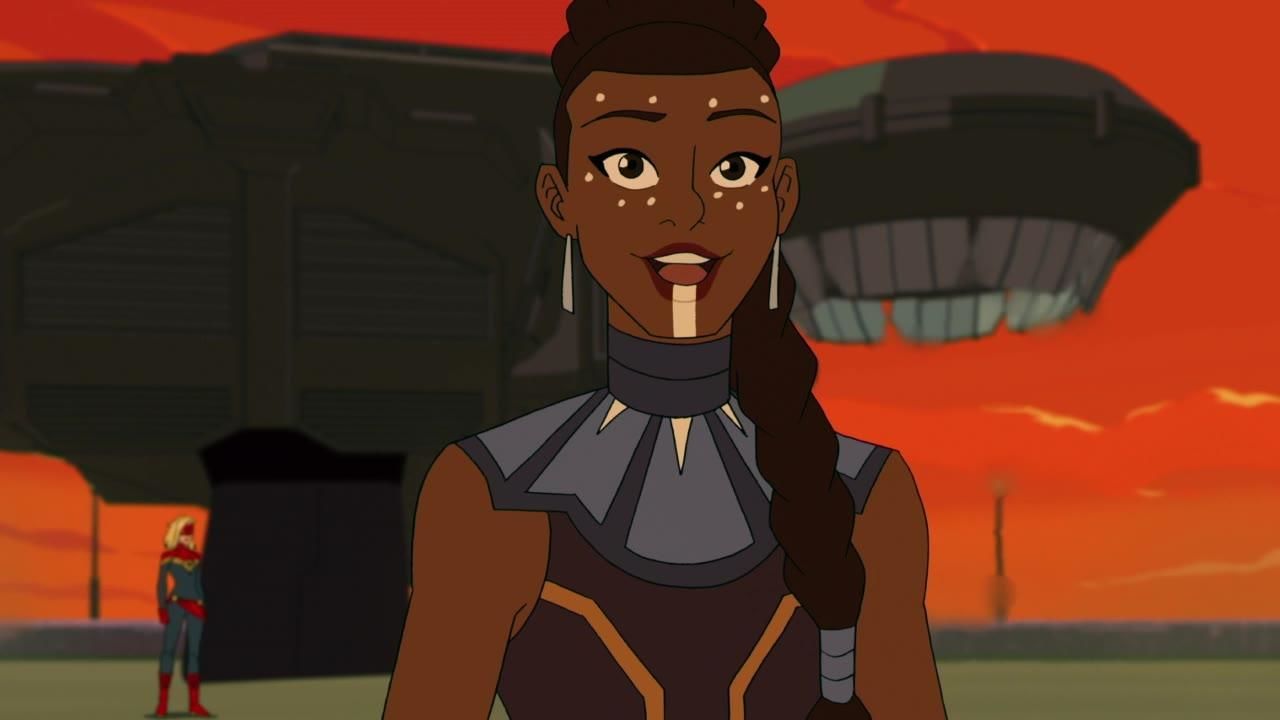 Image: Marvel Studios
In other media, he appears on television in:
Kerry Washington voiced the animated series, Black Panther.
The animated series Avengers Assemble, voiced by Kimberly Brooks.

Shuri appears in supporting roles in 

Avengers: Secret Wars

 and 

Avengers: Black Panther's Quest

. She also appears in 

Lego Marvel Super Heroes – Black Panther: Trouble in Wakanda

 as the voice of Daisy Lightfoot.

She also appears in the animated special 

Marvel Rising: Operation Shuri

, in the voice of Daisy Lightfoot.
In Video Games she Appears in: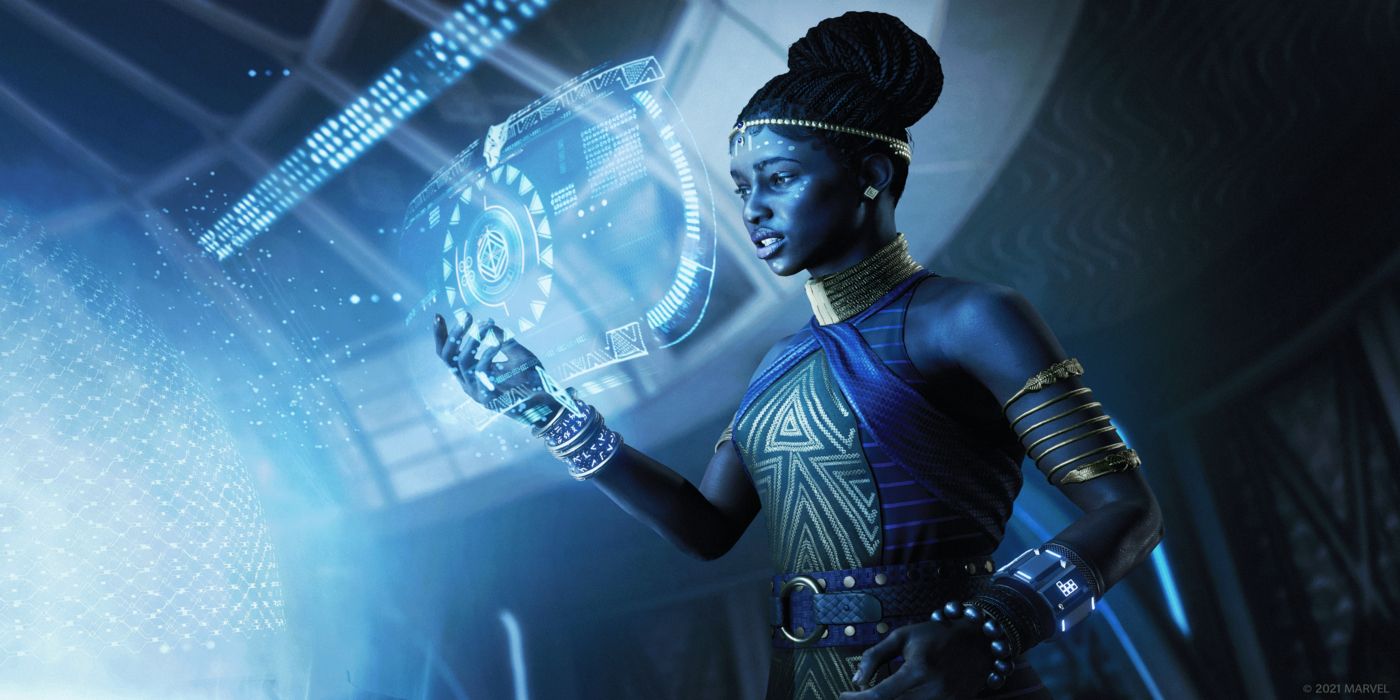 Image: Crystal Dynamics
We can see her in Marvel Heroes, he appears in an upgraded costume for Black Panther.
For Lego Marvel's, Shuri appears as a playable character in Lego Marvel's Avengers in the Black Panther DLC pack. In Lego Marvel Super Heroes 2, Shuri also appears as a playable character in the voice of Susie Wokoma.
Another one is Marvel: Future Fight, Shuri appears as a playable character in the MCU incarnation of Shuri. Also, in Marvel Puzzle Quest, Shuri appears as a playable character.
In the novels, she appears in Ni Piedra, a 2020 Black Panther novel, as well as 2021's The Vanished.
Shuri also appears in the 2018 Black Panther movie produced by the MCU. Letitia Wright plays this role. Likewise, she appears that same year in the film Avengers: Infinity War, and in 2019 in Avengers: Endgame.
This 2020 Marvel and its partners are bringing a new original graphic novel that will star Shuri, estimated to be a New York Times bestseller, Roseanne A. Brown. Still, no details have been revealed of either the plot or the artists involved in Black Panther: Wakanda Forever.
Black Panther: Wakanda Forever movie is coming strong this 2022 and promises to be more than a sequel. Most fans speculate that after the death of Black Panther's character, due to the lack of Chadwick Boseman's performance, it will be Shuri who will take over the reign, giving fans an answer as to who will wear his next costume.
After her older brother, T'Challa, is wounded in a battle, Shuri has the great opportunity to become Black Panther, proving at all times to be a skilled warrior, bold, and above all, a wise leader, making decisions always to protect her people.
What is certain is that Marvel will have to deal with the plot of Wakanda Forever to try to keep the story adapting the facts of real life, so it will have to explain the death of King T'Challa, to see how to explore the consequences of that event.
One of the MCU's Most Anticipated Films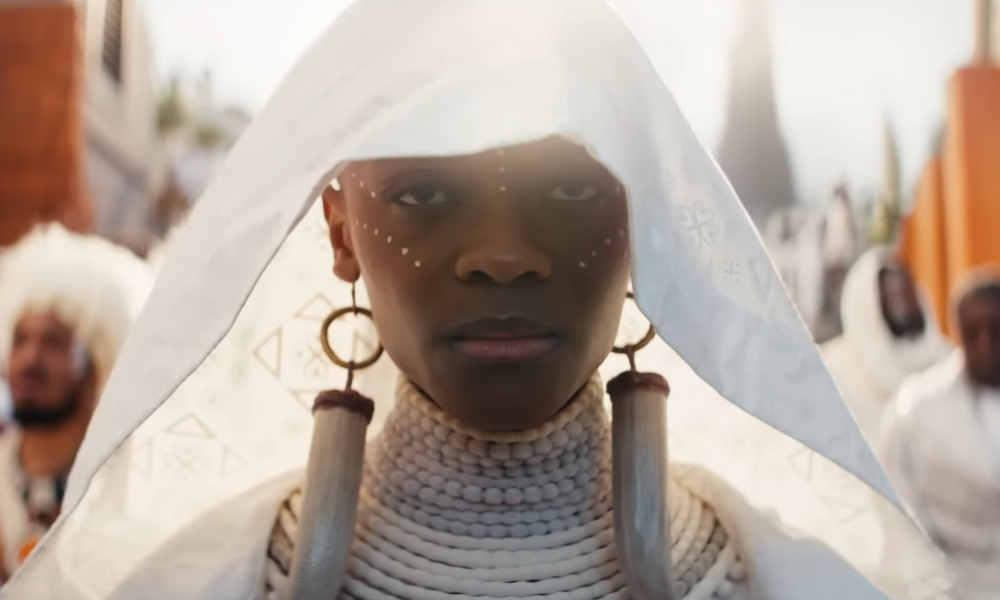 Marvel Entertainment
We will see her in the upcoming film Black Panther: Wakanda Forever directed by Ryan Coogler, co-writer of the script along with Joe Robert Cole, where among its starring cast are Letitia Wright as Shuri, the princess of Wakanda, which is a fearless warrior who fights for her people, a princess who is postulated to be the relief of T'Challa. 
Facing this movie's upcoming release in November 2022, we can have some idea of the movie's plot. Of course, all because of a leak from Daniel Richtman, famous for revealing the plot of Marvel movies. Thus, the death of T'Challa by some disease is foreseen, and since the king is dead, Nakia could have a son, and Shuri could be the one to assume the succession of the reign.
The story promises to its fans, but much remains to be known, so let's keep waiting for what is to come. Maybe we will be surprised by this sequel to Balck Panther: Wakanda Forever.
Featured Image Via Marvel Comics
I am a circus aerialist influenced by Dick Grayson and Spider-Man. Fortunate to write about the characters that inspired me. I also have a Bachelor's degree in Political Science and a Master's degree in International Trade.
Leave a comment