Great News Marvel® Fans: CGC Comics Announces Special Marvel Labels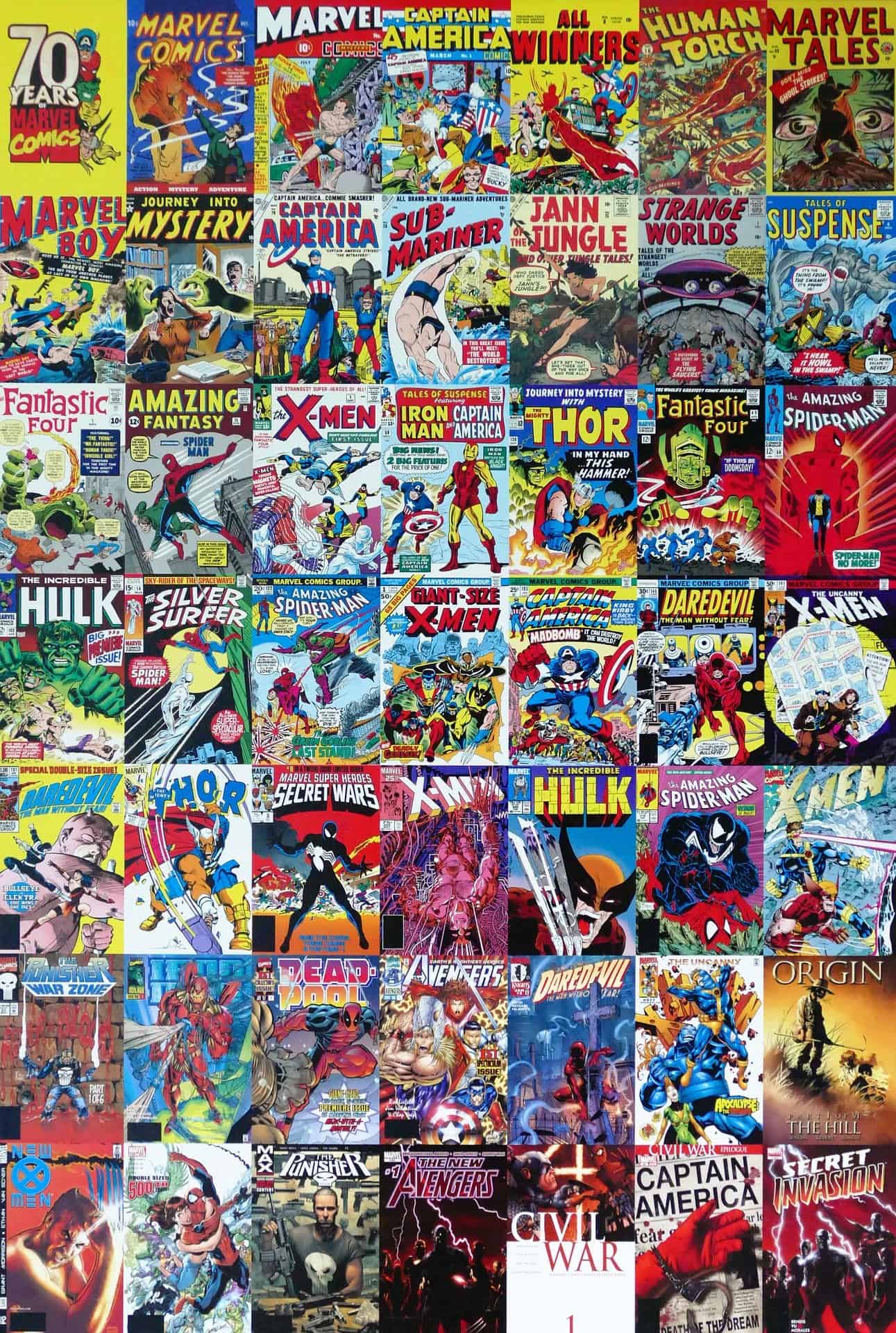 Marvel Entertainment, LLC the owners of Marvel Comics®, recently licensed Certified Guaranty Company® (CGC®) with rights to create certification labels that will feature some of the most iconic characters of Marvel. Marvel legend characters that will feature in this initial series include Spider-Man, Iron Man, Captain Marvel as well as Captain America.
The contract signed between the two parties will afford collectors the chance to have their comics encapsulated with pretty CGC certification labels showing Marvel's greatest heroes. Each Marvel label will be going for a fee of $5 and will be presented in blue CGC's Universal label and yellow signature series label formats. Furthermore, you can select the labels for any Marvel comic submitted to CGC for grading or re-holder service.
This March 2019, the designs will be launched at Chicago Comic & Entertainment Expo (C2E2). After the launch, the inaugural series will be available throughout the year 2019 via CGC's regular submission process. Besides the first Marvel labels, CGC has a plan to offer additional labels within the year. The plan to include an Avengers label in April 2019 which happens to be the same time the highly anticipated "Avengers: Endgame" will premiere.
Background of CGC
Based in Sarasota Florida, Certified Guaranty Company® (CGC®) was founded in 2000 as the first impartial, third-party comic book grading service. As an independent and impartial member of Certified Collectibles Group of companies, the company was able to reform the comic book field after coming into being by delivering precise, objective and unbiased assessments of authenticity and grade.
CGC has over the years emerged as a respected company with the commitment to integrity, accuracy, and consistency.  The company carefully blended the mentioned qualities with a passion for comics to become a leader in the comic grading field. The company has to its credit 5 million collectibles and is today the world's largest and most trusted third-party grading service for comics, magazines, concert posters, and related collectibles.
Marvel Entertainment in Brief
Marvel Entertainment, LLC, a wholly-owned subsidiary of The Walt Disney Company happens to be one of the world's most renowned character-based entertainment companies. The company utilizes its character franchises in entertainment, licensing, publishing, games, and digital media.
Marvel Comics happens to be the brand name and first imprint of Marvel Worldwide Inc., which used to be known as Marvel Publishing, Inc. and Marvel Comics Group (a group that publishes American comic books and related media.) The ownership of Marvel changed in 2009 when The Walt Disney Company bought Marvel Entertainment – the Worldwide parent company of Marvel.
Marvel is built on a proven library of well over 8,000 characters featured in a variety of media. The company boasts of famous superheroes like Spider-Man, Iron Man, Captain America, the Hulk, Thor, Black Panther, X-Men, Fantastic Four, Avengers, etc. It also has such supervillains as Magneto, Green Goblin, Loki, Red Skull, Doctor Octopus, Doctor Doom among others.
Please stay with us for details as things unfold.
Leave a comment