Vita Ayala and Rod Reis Are the NEW New Mutants Creative Team!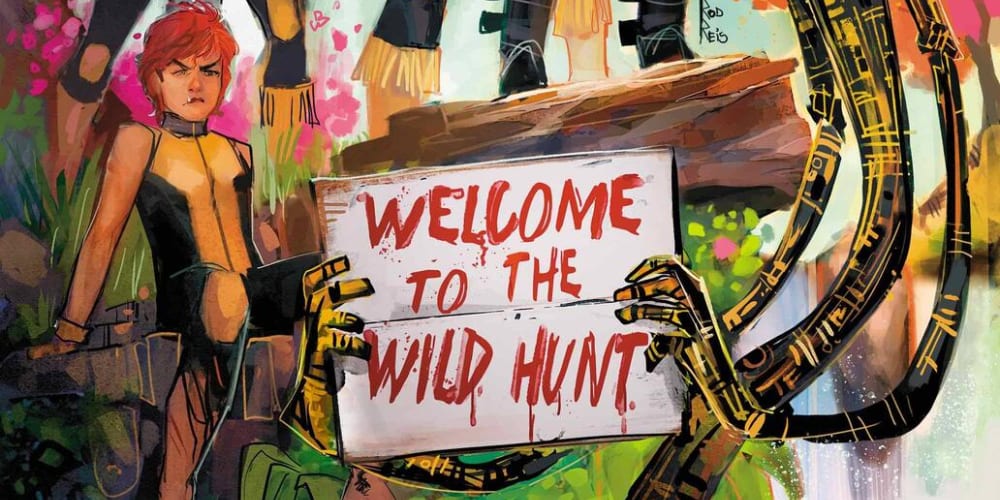 This month, we're entering the massive X-Men crossover event X of Swords. When the dust settles, we're sure to see a lot of changes for the merry mutants. Not just for the characters themselves, but for the creators too. One change we have learned about today is that The New Mutants are getting a new creative team in Vita Ayala and Rod Reis. And this new team is just damn perfect for the Dawn of X era of X-Men.
Who is Vita Ayala, the new writer of the New Mutants?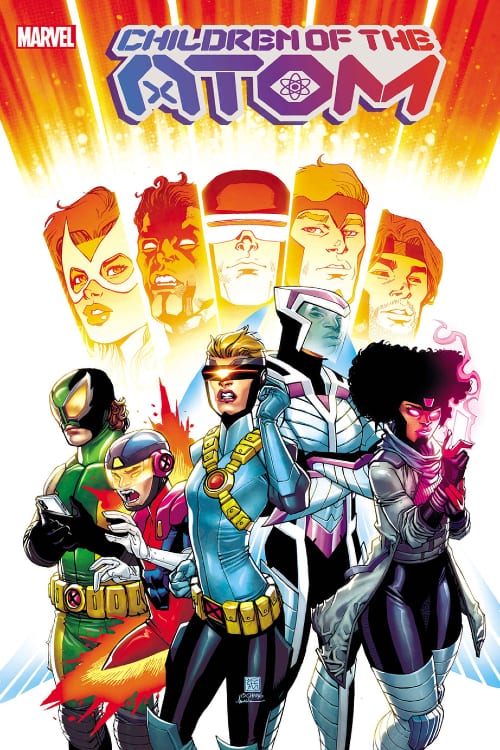 Ayala also has another X-Book coming out: Children of the Atom. (Children of the Atom #1, Marvel Comics)
To say that Vita Ayala is a rising star is an understatement. They're a meteor blasting out from an erupting volcano into a supernova. Before joining Reis for New Mutants, Ayala already established one hell of a CV. For Marvel, they wrote the sadly short-lived Morbius series, along with Shuri and Prisoner X. For DC Comics, they wrote Supergirl and Wonder Woman. And not least of all, their fantastic work at Black Mask Studios, The Wilds. Ayala also brings much-needed representation to the House of X (and Marvel and comics in general) as a non-binary, queer, Black-Latinx creator. For a franchise that is contingent on its civil rights metaphors, there's been a surprising lack of diversity on the creative end for far too long. This is an excellent development for Krakoa as a whole.
For Marvel.com, Ayala stated:
"The New Mutants (as a group of characters, and as a book) are the center of the Venn diagram of things that I love, and I am honored and stoked as all get out to be able to follow Jonathan and Ed on the title. The New Mutants are perfectly situated to start digging into some of the weird and dangerous stuff that lies just under the surface of the new Krakoan nation, to go poking at things that bite back, so expect them to be getting into all sorts of trouble… *ominous laugh*"
Rod Reiss is Returning to the Series He Started
And the World turned upside down! Literally. (Giant-Size X-Men: Fantomex, Marvel Comics)
Technically, Ayala is joining Reis on The New Mutants since he has already drawn several issues of the series. His art style is unique and stunning, and his recent work in Lords of Empyre and Giant-Size Fantomex are great examples of why Marvel wants him working on so many books. As I said before, his work is like beautiful watercolors that happen to have superheroes. In New Mutants #1, there were times when it didn't feel like it matched the script, but since then, he's only become an even better artist. Here's another beautiful page from Fantomex.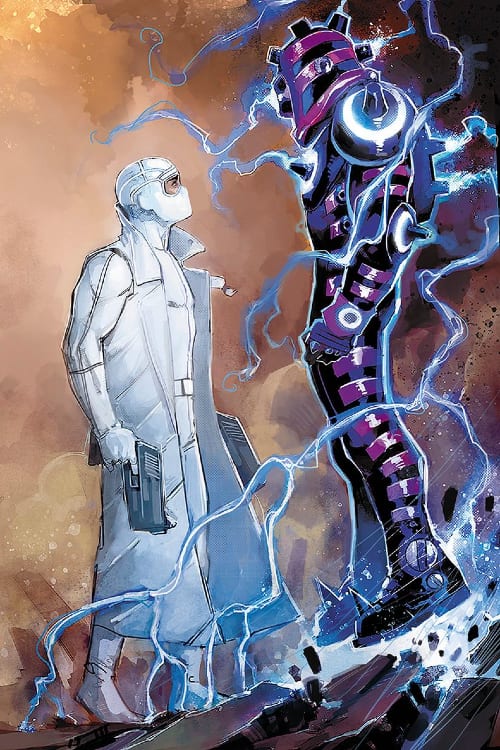 Just two highly-powered, laboratory-created, emotionally unstable individuals having a chat. (Giant-Size X-Men: Fantomex, Marvel Comics)
Reis and Ayala Introduce a New Team for the New Mutants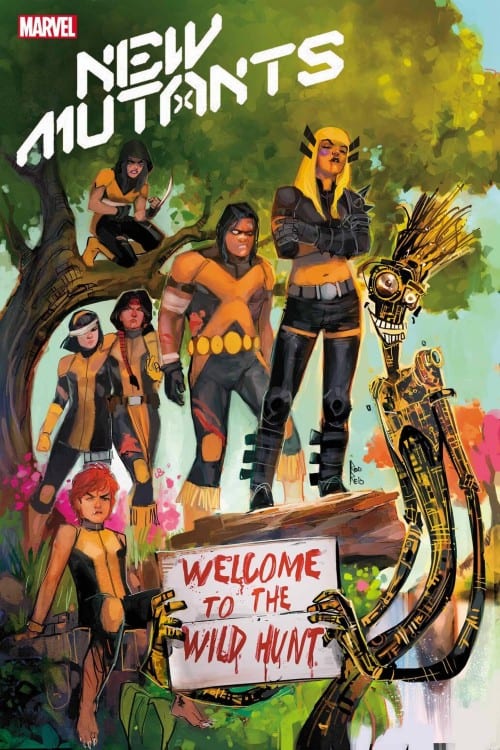 Only one of these mutants are actually "new." And one isn't even a mutant! (New Mutants #14, Marvel Comics)
While they are mostly sticking to some tenured members, Ayala and Reis are also tossing in a few surprises. The team consists of Karma, Dani Moonstar, Magik, Wolfsbane, and Warlock—all long-serving members of the team. Joining them will be Warpath, an old X-Force regular, and  Scout—AKA Honey Badger—AKA X23's little clone sister! Sadly, it doesn't appear that Mondo and Chamber are sticking around. And right now, Doug isn't on the roster. But they could also be heading to new books. And in their press release, Marvel hints that more characters will come into the team too.
If the excitement for the new X-era was dying down, Marvel is reminding us why we're in a great X-men era.
(Featured Image: New Mutants #14, Marvel Comics)
Roman Colombo finished his MFA in 2010 and now teaches writing and graphic novel literature at various Philadelphia colleges. His first novel, Trading Saints for Sinners, was published in 2014. He's currently working on his next novel and hoping to find an agent soon.
Leave a comment