Kingdoms of Amalur: Re-Reckoning Review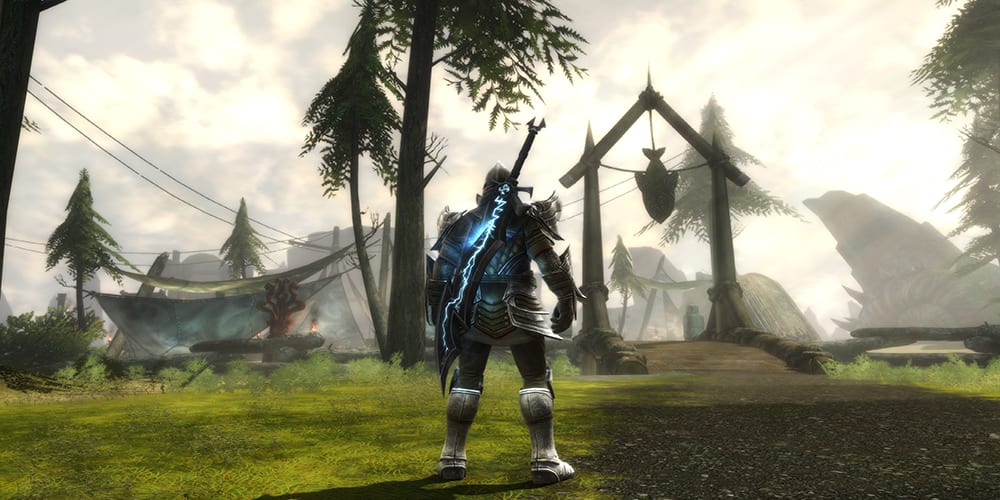 When Kingdoms of Amalur: Reckoning released in 2012, it was the closest thing you get in gaming to famous musicians forming a supergroup. Ken Rolston, who worked on The Elder Scrolls games, served as the executive designer; author R. A. Salvatore created the game universe and lore, and comic book legend Todd McFarlane worked on the artwork. Topped off with composer Grant Kirkhope creating the musical score, the game found success but not necessarily the accolades it deserved. When THQ Nordic acquired the rights from the bankrupt company 38 Studios in 2018, the series gained new life. While we're not playing a sequel, we are playing a remaster of the original game. It couldn't have come at a more perfect time for the action RPG genre either. Here's our review of Kingdoms of Amalur: Re-Reckoning.
Kingdoms of Amalur: Re-Reckoning – A Gaming Experience We Miss Dearly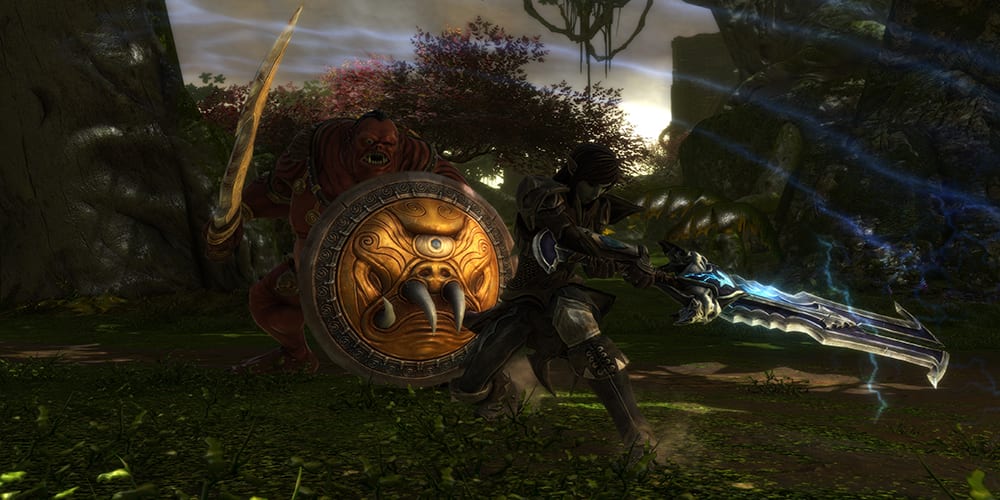 Image Credit: THQ Nordic
The setup and intro to Kingdoms of Amalur: Re-Reckoning is seriously so bizarre by 2020 standards. The action RPG is nothing like it used to be in the past decade. I think for a lot of people, these sort of guided third-person action adventures feel retro at this point. As we look to the Latest Xbox News and releases of games like Fable again, we're reminded how lacking the fantasy RPG genre is in Western developments. We have our Skyrim's and our Witcher 3′s, but big-time RPGs like this just don't happen all that often. Overall, it's refreshing to experience this game again, and it looks and feels better than ever.
As the "Fateless One," you kick off the game as a dead corpse. Exciting, right? Well, divine powers bring you back from the grave and you begin to realize you're a part of something bigger than yourself. A Well of Souls is capable of bringing back the dead and you're a successful example of what the Well can do. The game plays heavily on this idea of fate guiding all of us without much of a say. As the one person who has conquered fate, you have the opportunity to save humanity and living things from a pending war and utter destruction. The story is okay, and nothing that necessarily leaves you on the edge of your seat. The gameplay and remastered visuals, however, are quite good.
Visuals and Gameplay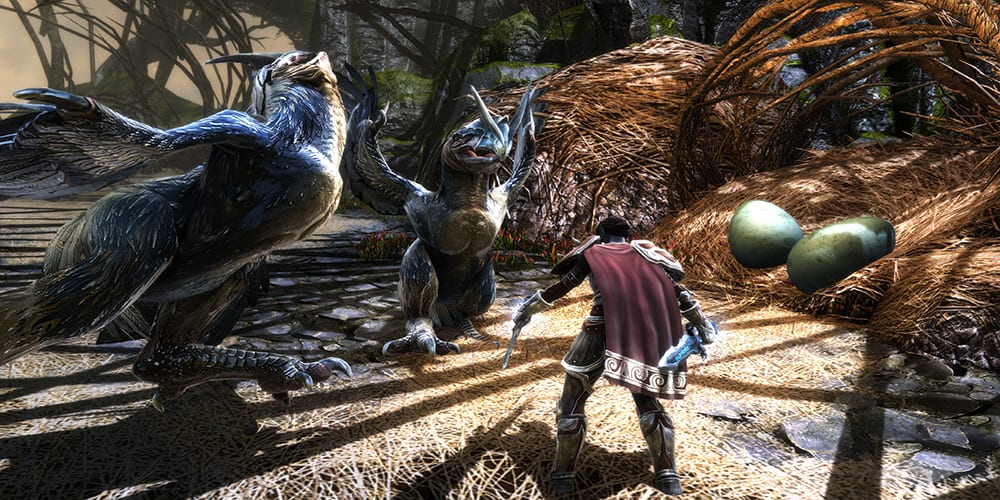 Image Credit: THQ Nordic
The remastered graphics and visuals look wonderful on Xbox One X. The game isn't a photorealistic experience but it relies heavily on a fantastic art style and design. The gameplay is straightforward, relying on combat attacks with a variety of weapons found in many RPGs. I love the room to branch out as a warrior or take my talents the magical route. The archery in this game is also auto-focused to add a layer of simplicity and I love it. It's such a small detail that allows the player to focus on more pressing elements of the game. Not to mention, the game features a deep skills tree and inventory system to rival the likes of any well-developed role-playing adventure.
Overall, we're not talking GOAT status for Kingdoms of Amalur: Re-Reckoning. It's a good game but plays it safe with a fairly limited combat system. The ability to use magic, swords, staffs, and more feels great and intuitive. The thing holding it back for me is a sense of accomplishment when defeating enemies. Once you get a grip on how the game works and plays, it feels fairly seamless to run through and get to your next objective with little struggle. Still, it makes all the other elements so much sweeter and enjoyable to not rage quit over framerate dodges and other Dark Souls style irritants.
Kingdoms of Amalur: Re-Reckoning Review Score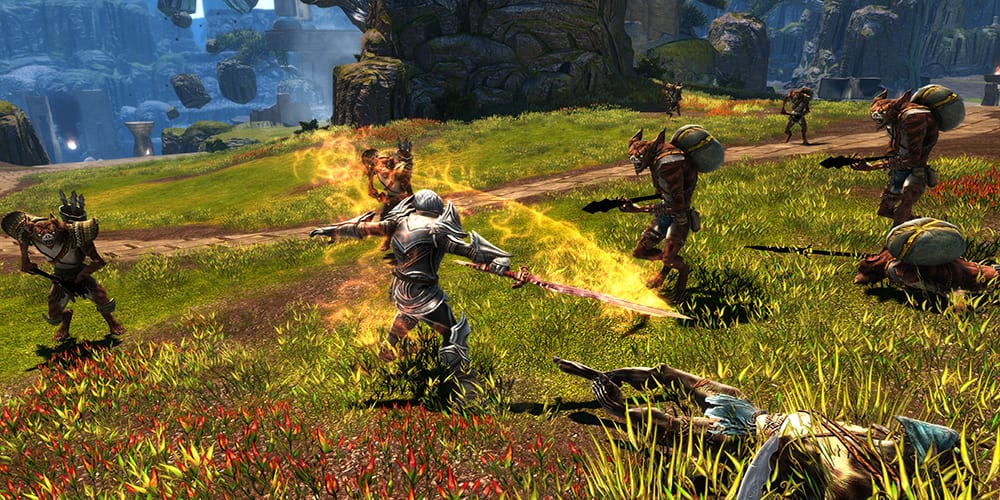 Image Credit: THQ Nordic
I review games on a scale of 1-10; Kingdoms of Amalur: Re-Reckoning is a 9 for me. With deep customization options that are easy to digest, this game is a perfect blend of the best RPG elements. The action combat and third-person view give me nostalgia for my favorite gaming experiences in this genre. I won't call this my favorite action RPG of all time, but I hope future games mirror this level of intricacy and depth. Rather than relying on too much dialogue or story, this game branches into a wonderful experience that provides something to love from the beginning. I think anyone tangentially interested in games like Skyrim, Fable, The Witcher 3, or fantasy games in general needs to play this at least once.
THQ Nordic developed and published Kingdoms of Amalur: Re-Reckoning. The game is available now for PS4, Windows, Xbox One. A digital review copy of this game was made available to us for the purposes of this review.
Featured Image Credit: THQ Nordic
Taylor is the Gaming Editor of Comic Years and a lifelong fan of video games. He holds two degrees in Political Communication and wrote a Master's Thesis on resistance movements, race, and the exploitation of college athletes. His wife and two Toy Australian Sheppards keep him sane.
Leave a comment