In Conversation with Derek Laufman – Art, Comics, and More!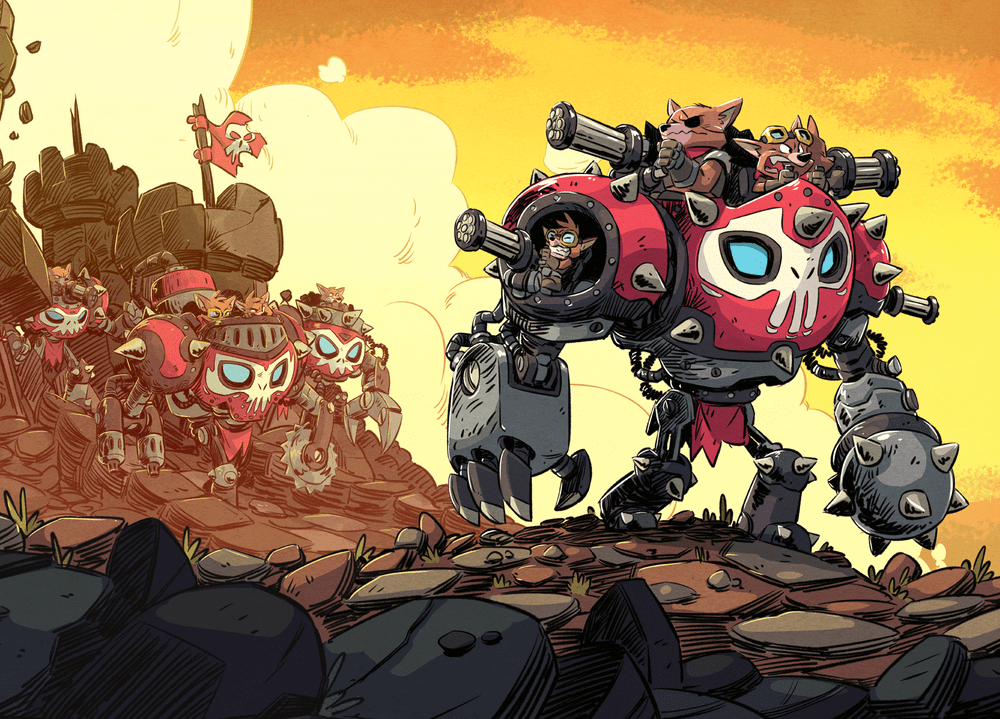 As we all continue to socially distance ourselves, we must rely on making connections in new and exciting ways. What better way to do this than to explore new art? We at Comic Years have been talking to some incredible comic creators and artists that have been impacted by
event cancellations due to coronavirus
. I spoke with Derek Laufman, an illustrator and character designer that's done it all. So, let's explore some of his work and see what he's promoting now.
Talking With Derek Laufman On All Things Art
As mentioned, Derek's work has explored a variety of routes. He designed the look for Marvel's Super Hero Adventure line, as well as the look for DC Super Friends. This artwork can be found all over the world on a variety of toy packages and children's products. In fact, the majority of his day-to-day work is done for the toy industry. He's also found some online popularity for his Chibi-style fanart. Derek even has a series of Artbooks that showcase original and fanart works that he's made over the past four years.
Derek has been passionate about comic creation since his youth. Fortunately, over the past few years, he's been able to focus more of his time in comics in a "more serious way". He's done covers for Star Wars Adventures and Adventure Time, the latter of which he also created a short comic. And, more recently in 2018, he's created his own mini-series, RuinWorld, published by BOOM! Studios.  The single issues from this series were collected and turned into a graphic novel, RuinWorld: Eye for an Eye back in 2019. This project was able to draw him "back into comics in a bigger way", resulting in Derek dedicating more free time to creating original IPs.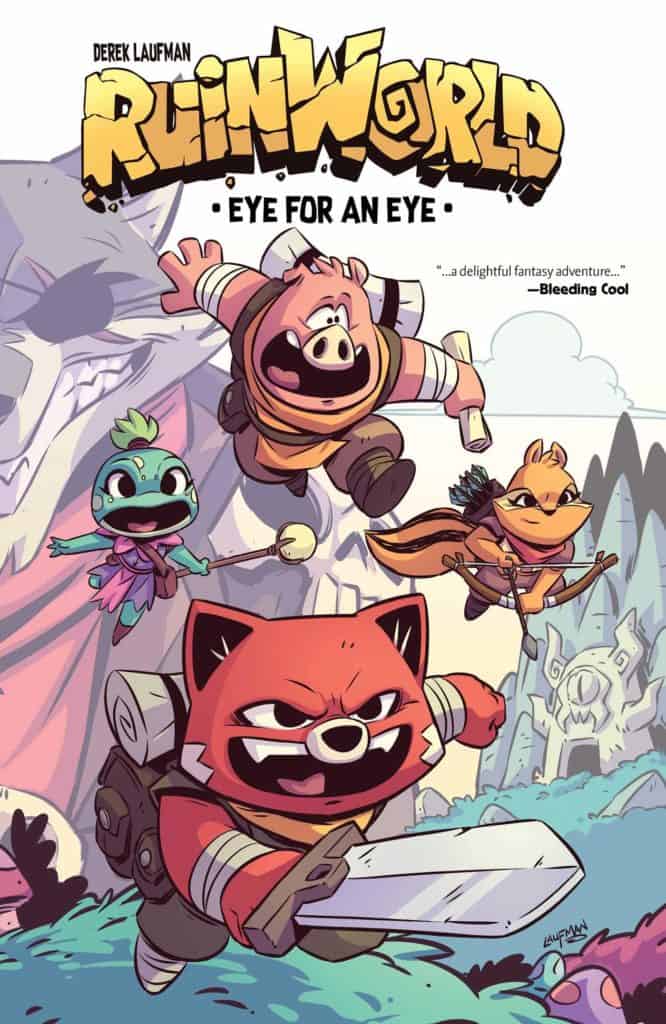 Image via Derek Laufman.
What's He Working On Now?
Derek is currently promoting and working on two new projects. Creations Vol #1 is a new Artbook that consists entirely of original work. It will include full-color illustrations, rough sketches, traditional ink, and also ink washed artwork. It's currently being crowdfunded on Kickstarter, and you can contribute up until April 1st. Creations Vol #1 will be targeted towards audiences of all ages and will showcase some new character designs, concept art, and visual development.
Another current project of Derek's is a bit more "experimental" for him. BOT-9 is a 64-page wordless graphic novel that follows a fish as he finds himself on an eye-opening journey in the head of a robot. It's currently piggybacking off of his Kickstarter campaign and is available to pre-order as one of the campaign tiers.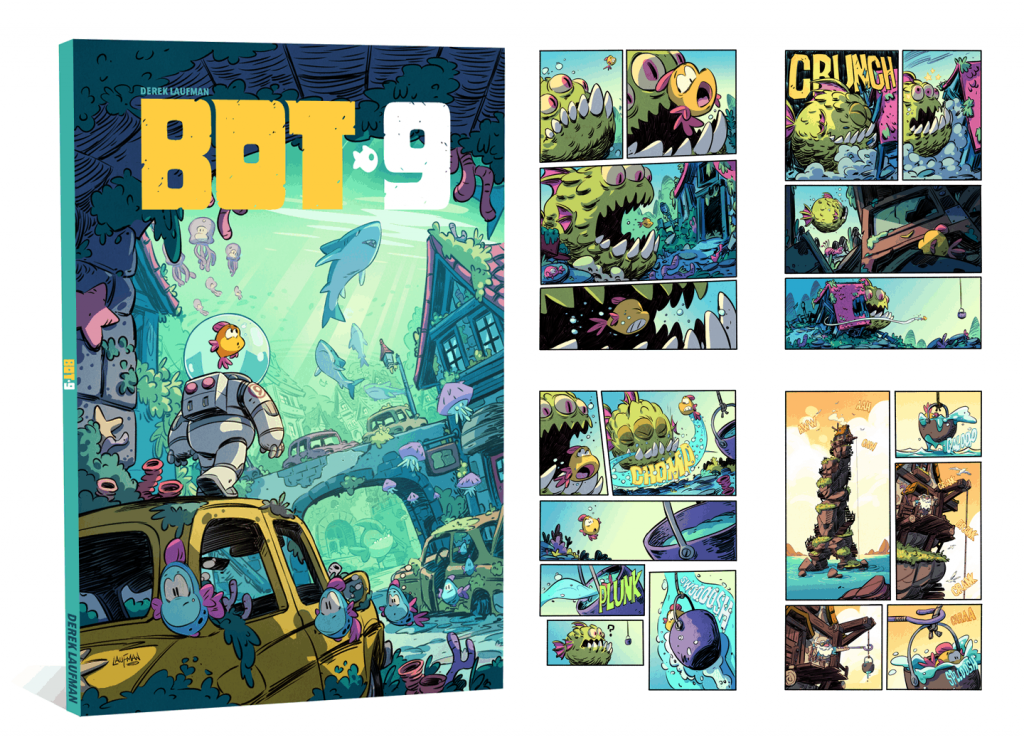 Image via Derek Laufman.
Find Derek Laufman Online!
You can find more of Derek's work on his website. From there you'll be able to find more links to his shop and social media accounts.
So, readers, are you finding more time to explore new comics or art now that so many of us are trapped indoors? Let us know what you've been looking at! We're sure that adding some of the art and comics done by Derek Laufman to your list is a choice that you won't regret!
Featured image via Derek Laufman.
Meghan Hale is the kind of movie lover that has a "must watch" that is a mile long... and growing. When she isn't talking about the latest film and television news she is writing one of her many in-process novels, screaming film trivia at anybody who will listen, and working as a mental health care professional. Follow her on Twitter @meghanrhale for some fun theories and live reactions to all things entertainment.
Leave a comment