How Much Does It Cost to Grade a Comic? All Your Questions Answered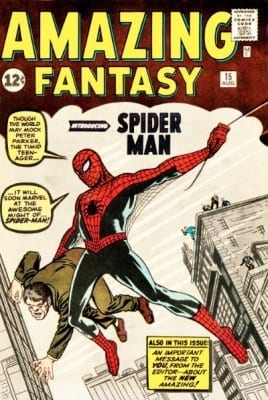 Has it ever happened to you that while taking out stuff from your basement, you find your long-lost favorite comic? It has been there for years. But as you pull it out of the rubble of other things, you realize it is in a pristine state. Have you ever wondered what it's worth? How do you get a comic graded? And above all – how much does it cost to grade a comic? Read below to find out the answers to all your questions.
How Much Does It Cost to Grade a Comic?
Money is a vital commodity nowadays. Therefore, wondering how much does it cost to grade a comic may supersede how do you get your comic graded. We will answer both the questions but maybe not in order. This process has multiple items that need to be answered. Let's look at them one at a time.
What Does Grading a Comic Mean?
Grading is the process through which we define the condition of the comic. It is very similar to trying to find the state of the car you want to buy or any other purchase you might want to make.  Higher grading means the better condition, and as with all other things it implies higher value.
Who Grades Comics?
The world of comics had a revolution in 2000. That was when the Certified Guaranty Company (CGC) came into being. The core idea was to provide an objective, transparent and unbiased assessment of authenticity and grade of a comic. The process started to provide all available information to regular comic readers and collectors about the condition of their comic.
Another place where grading takes place is CBCS comics, but they are less known of the two. Their classifications are similar, but CGC has been around for a long while.
How Is a Comic Graded?
Comic grading is a multi-tiered process. The state of the cover, any wear, and tear to the comic, the status of staples, the condition of the corners, etc. are all taken into consideration while grading a comic. These are just a few of the parameters and depending on the state of your comic gets a grade.
For CGC you mail the comic to them, or you can meet them in person at a convention where they are available. Their team of experts will tell you what the grade of your comic is. In addition to this, they will put your comic in a protective sleeve and seal it.
Grading Definitions
A 10-point grading scale defines the evaluation of comics. The CGC uses 25 different definitions to label the status of the comic. Comics get marked depending on multiple factors, from Gem Mint at 10.0 to Poor at 0.5 .
How Much Does It Cost to Grade a Comic? The Categories & Costs
There is always a price for everything and grading a comic is no exception. CGC will gladly grade you comic as long as you pay the required fee. They have a well-defined fee structure which we will discuss below, and it helps to be a member and saves some money.
When asking the question – how much does it cost to grade a comic? The answer will depend on many things. The fee structure divides into eight categories, and each has a maximum value per book, fee book and turnaround time associated with it. The categories and prices are as below:
Walkthroughs
There is no maximum value associated per book. The fee per book is 3% of the fair market value (FMV). The FMV is a minimum of $150 and a maximum of $5000. It has the same-day turnaround for Walkthroughs.
Express
For this category, the maximum value is at $3000, and there is a flat fee of $100. The turnaround is five days.
Standard
The maximum value of a book for the standard category comic is at $1000 and a $65 flat fee per book. The turnaround time though jumps to 16 days in this classification.
Economy
The economy category comes with a $400 maximum price tag per book and a $38 fee per book. This category, however, contains an added feature which is called Fast track which is an additional $10. The usual turnaround time is 33 days. But if you are willing to pay the extra money you can get it done in 25 days.
Value
The Value category is half the price of the Economy at $200 and a $10 cut in the fee per book at $27. This category again offers the fast track option which is at $37. The fast track gets everything done in 32 days while the normal process takes 65 days.
Modern (1975-Date)
This is the last category with a max-value associated with it at $200 and a $20 fee per book. The fast track variant is $30.
PreScreen
If you have a large number of comics to submit for the Value, Economy or Modern tiers, then you can use the Pre-Screen service. In this process, evaluators charge the grading fees only for comics which at least meet or exceed the minimum grade.
You get to choose the minimum grade. And all your comics above that grade are charged the usual rates. All your submissions which fall below that grade are uncertified. There is a price associated with that too.
ReHolder
The final category for comics is called Reholder. This is where you can get your comics reholdered for $25 unless your books are under $50000 FMV where you are charged $15. The task is completed in 22 days.
In addition to all of these, you can always become a CGC member and enjoy great benefits and exclusive rewards. You can use a free account, or you can choose from the Associate ($25), Premium ($149) or the Elite ($299) accounts. Each account comes with its features.
If you do not want to use any of these, you can always submit through a dealer. But always remember that these dealers are usually independent and unaffiliated with CGC.
Leave a comment