The Rachel Zegler And Gina Carano Conflict: Hollywood Divergences
The entertainment industry is often a stage for controversy and conflict, and one of the most recent involves two prominent figures – Rachel Zegler and Gina Carano. Both women have become household names, so their opinions and actions have sparked media conflict. In this article, we will explore the divergences between Rachel Zegler and Gina Carano, analyzing their positions and how these have impacted their respective careers.
The Rachel Zegler and Gina Carano Conflict: Divergences in Hollywood
Rachel Zegler, known for her acting talent and her role in Spielberg's film, West Side Story, has been praised for her support of diversity and inclusion in the film industry. Zegler has advocated for minority representation and has been an influential voice on social media, supporting important causes. This has led her to receive support and recognition for her social engagement.
On the other hand, Gina Carano, an actress and former MMA fighter, has been embroiled in controversy due to her comments on social networks. Carano has expressed controversial political and social views, which resulted in her dismissal from Disney's hit series The Mandalorian. Her polarizing views have attracted both critics and defenders, creating a hostile environment on the networks.
Disney fired Carano from the popular Star Wars series after a controversy in this regard. The actress refused to use pronouns "she/her/hers" putting in her Twitter bio "beep/bop/boop" instead. Rachel Zegler was one such activist and vaguely alluded to Gina Carano in the following series of tweets:
"Do not make fun of pronouns," she states in the first tweet. "They are not a joke! Pronouns are validating! Pronouns are cool! Put your pronouns in your bio! I wear my pronouns on a button sometimes! It's a good thing! Bye!"
Now Rachel Zegler is the actress that the media is attacking in a massive way. These criticisms are due to her recent interviews where she badmouths the classic Snow White movie. To this, Gina Carano responded with the following Tweet.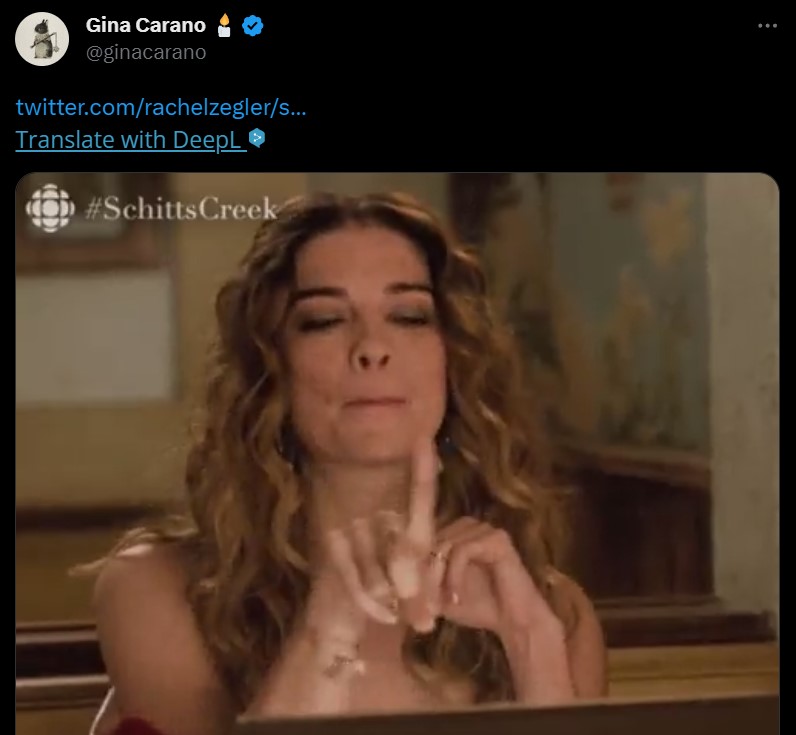 Image: Gina Carano X
Featured Image Via Disney
Leave a comment