May 25th Marvel Comics: Spider-Man 2099 and Legion of X New Series!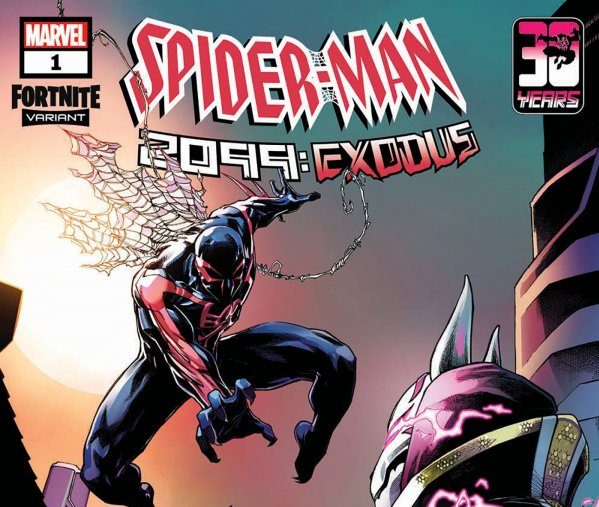 It's finally Wednesday, so we have a new round of comics. This time, on May 25th Marvel Comics brings us a total of 11 titles where we will see a wide variety of our favorite Marvel characters. Get those wallets ready because it will be a massive week of new stories. In today's article, we will go over all the upcoming releases from the different publishers. We will see their different covers, first appearances, and other important information to help you decide which issues you'll pick up this week, so let's get down to business.
Spider-Man 2099: Exodus #1
(Image: Marvel Comics)
Starting with the arachnid is always good, but it won't be with Peter Parker in this case. Today we bring a story of the futuristic version of Spider-Man, Miguel O'Hara. This reboot of the character has managed to earn his place among the fandom, something very challenging for such an iconic Marvel character.
In this issue, O'Hara will have a particular sidekick, the Winter Soldier. Many will think he's a Bucky 2.0, but that's not the case. The new version of the Winter Soldier has all the necessary ingredients for a successful reboot. It retains the most distinctive aspects of the original Bucky while maintaining a personality of its own. It is undoubtedly a joy to see these two characters in action; they complement each other perfectly, and their stories are well justified. Behind this story is Steve Orlando writing and Dave Wachter's drawing. Also noteworthy is the cover by J. P. Mayer.
PART I
INTRODUCING THE WINTER SOLDIER OF 2099 After a massive celestial body crashes in the wastelands outside New York, a new Garden of Eden emerges from the crash site, offering unimaginable power. And it's not just THE CABAL that's eager to control the Garden. Everyone has something to gain in Paradise…including WINTER SOLDIER 13. The Winter Soldier, who was rescued from the black market as a child and raised on mad science, is bent on revenge and rebirth. But what's really in the Garden?
Devil's Reign: Omega #1 May 25th Marvel Comics
(Image: Marvel Comics)
This new story from Marvel Comics is divided into three, Fall and Rise, Mayor For Hire and Cleaning House. Each story is written and dubbed by different artists, making this issue very diverse in content. The first Fall and Rise will see Daredevil on the heels of Kingpin, enlisting the help of Reed Richards. In the second story, titled Mayor For Hire, Luke Cage will take a significant role, as he is the city's mayor. The last story, Cleaning House, is a much faster-paced, action-packed story, which Vecchio pulls off brilliantly. As Cage and a guest star battle the leftover Thunderbolts.
FALL AND RISE / MAYOR FOR HIRE / CLEANING HOUSE.
After one of Marvel's most visceral stories, New York City is remade and reinforced, if not in Wilson Fisk's image, at least in his spirit. After a battle that nearly tears the city and its citizens apart, New York's superheroes have no choice but to try to adapt to the dangerous new paradigm they find themselves under, with eight million people against them! The shocking outcome of Marvel's New York City mayoral race, Elektra's fate as the Woman Without Fear, and more exciting developments will rise from the ashes of Kingpin's takeover.

THE DEVIL'S REIGN TIE-IN
Legion of X #1 Nightcrawler in Command!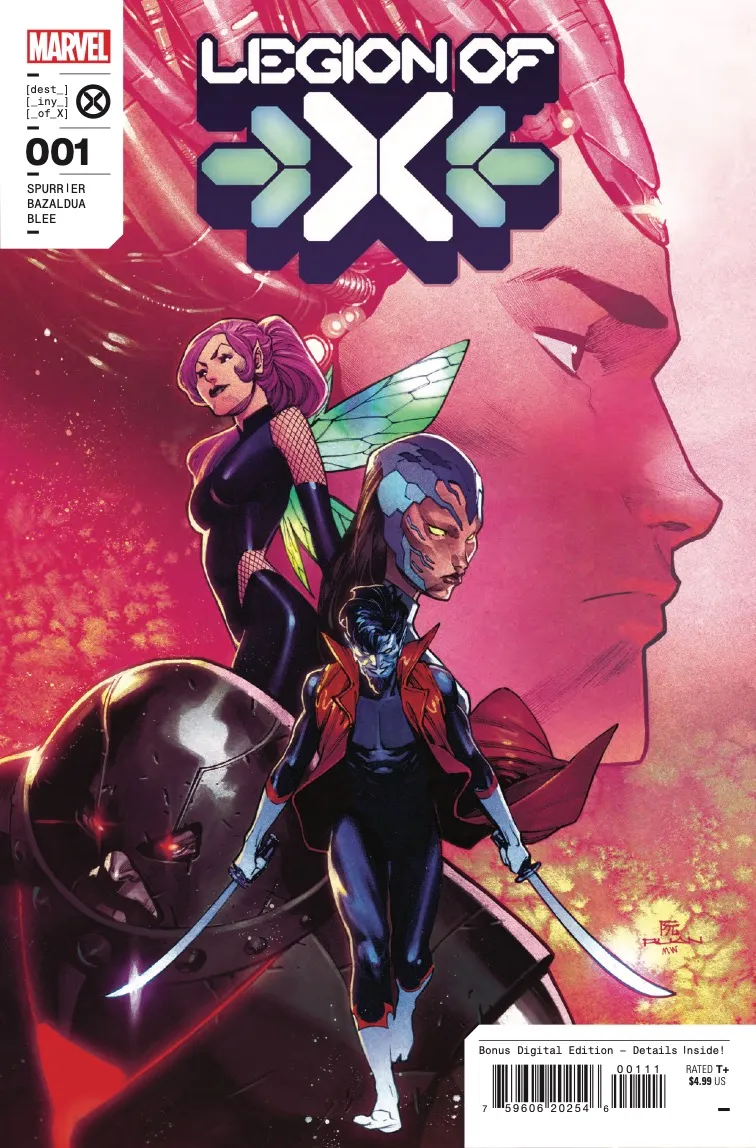 (Image: Marvel Comics)
Legion of X #1 has just been released on May 25th, Marvel Comics. Nightcrawler has just formed the Legionnaires, a group of super-powered mutants including Pixie, Juggernaut, and Legion. Illustrated by Jan Bazaldua, colored by Federico Blee, and lettered by Clayton Cowles of VC. This new volume brings us an exciting adventure to defend the Mutant Nation from its worst impulses. Special mention must also be made of faith's role in this story. X-Men fans know that Nightcrawler is a very believing character characterized by his faith. He creates the Spark religion to honor his beliefs. Before embarking on this adventure, it is advisable to read Way of X first. In this prequel, we will be able to grasp information of interest, such as the process of formation of the Legion. The script is by Simon Spurrier, and the drawing is by Jan Bazaldua.
Legion of X #1 is available for sale today, May 25th.
PEACE, LOVE AND JUSTICE FOR KRAKOA! Krakoa has its laws, but does it have justice? To remain a mutant sanctuary, Krakoa must protect itself from those who would harm its peace or traumatize its people. The lost must be found, and the wicked must face redemption, or punishment. It's up to the ever-wise swashbuckler NIGHTCRAWLER to keep the spark alive, and LEGION to welcome their unique team into the psychedelic mind-space called THE ALTAR. With PIXIE in the crosshairs, JUGGERNAUT as a one-man riot squad and a host of X-favorites on the beat, the LEGION OF X will do anything to protect mutants' right to pursue happiness and hope. Beginning with the hunt for a missing arakkii god and a fur thief possessing innocent mutants, read this issue and come meet ZSEN WITHOUT WEAPONS, ORA SERRATA…and a villain worth praying for. X'S FATE bares its heart and soul right here!
The complete Marvel Comics list for May 25th.
Moon Knight #11
The Amazing Spider-Man #2
Hulk #7
The Avengers #56
Punisher #3
Devil's Reign: Omega #1
Legion of X #1
Spider-Man 2099: Exodus #1
Captain Carter #3
Savage Spider-Man #3
And you, which of these comics are you most looking forward to reading?
Featured Image Via Marvel Comics
I am a circus aerialist influenced by Dick Grayson and Spider-Man. Fortunate to write about the characters that inspired me. I also have a Bachelor's degree in Political Science and a Master's degree in International Trade.
Leave a comment