Luke Cage and Jessica Jones Return – New Photo Sparks Theories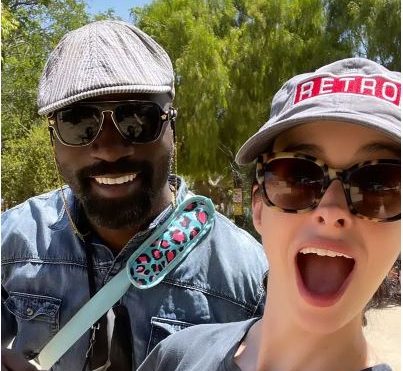 Phase 4 of the MCU is brutally expanding the universe. We are seeing appearances of older characters from Netflix's Marvel TV series. Fans have been excited to see these characters become part of the MCU. The first major appearance was with Daredevil, or more specifically, Matt Murdock. This character appeared in Spider-Man: No Way Home, played by Charlie Cox. That same week we had the appearance of Vincent D'Onofrio's Kingpin was revealed as the final villain of Hawkeye in episodes 5 and 6. Now there is speculation about Luke Cage and Jessica Jones return, a couple that also caused a sensation in this Netflix universe.
Rumors About Luke Cage and Jessica Jones Return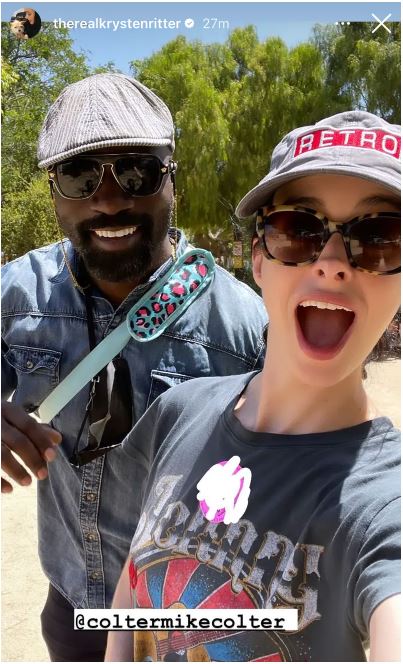 (Image: Instagram)
Star Krysten Ritter shared this photo on her Instagram stories, which prompted an avalanche of comments from fans. The truth is that many are eager to see them together again, and fans noticed this on social media. 
From what we can see, both actors are in great shape. Twitter user @KeyWatkins51299 "What does it mean?!" followed by a surprised emoji and the hashtags #JessicaJones #LukeCage and #TheDefenders. Something that every fan seemed to notice about this photo was that Krysten Ritter's t-shirt had a pink circle-shaped sticker, and it was scratched from the photo. What does the sticker say? that's the mystery everyone wants to unveil.
What does it mean?! 😱😱😱 #JessicaJones #LukeCage #TheDefenders @KrystenRitter pic.twitter.com/NLQKbGJtv0

— Key'Shawn Watkins #BLM (@KeyWatkins51299) May 19, 2022
What We Know So Far
These Netflix-era Marvel series could be categorized as the DefendersVerse. Daredevil, Punisher, Jessica Jones, Luke Cage, and Iron Fist were in this universe. It was a season of the Marvel series that pleased fans a lot because of its quality. The Netflix series Daredevil is considered by many fans to be the best Marvel series ever made. This success was seen in fans' excitement seeing the character in Spider-Man No Way Home. This is a clear indication that we fans love these characters and look forward to seeing them in the MCU.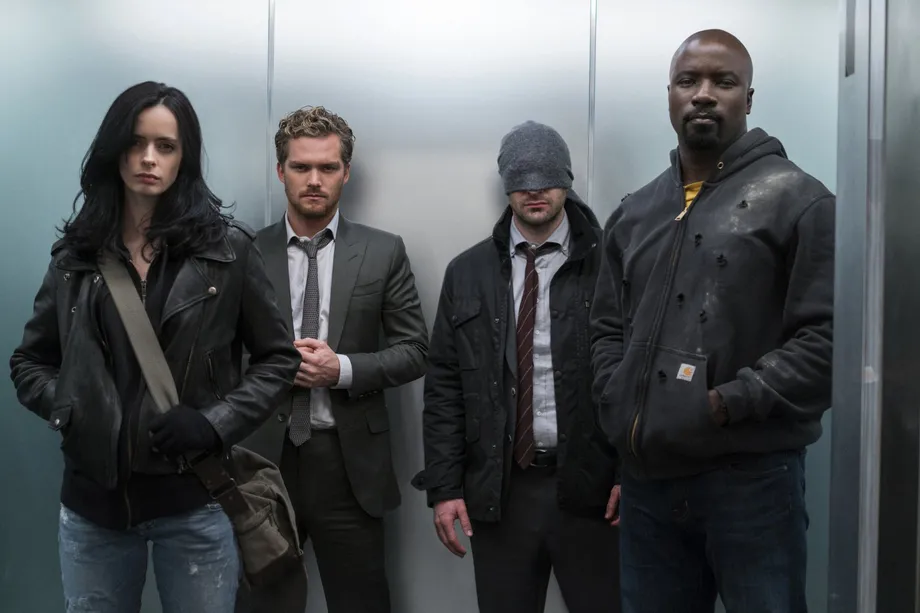 image via Netflix
The recent appearances of Daredevil and Kinping have shown Kevin Feige's interest in introducing these characters as MCU canon. Now fans are watching for any hints that could mean the return of these actors to their superhero roles. We recently reported here on suspicions that actress Krysten Ritter was preparing to reprise her role as Jessica Jones. The interpreter shared on her Instagram a photo with a look very similar to that of the series. This photo sparked all kinds of theories from fans. 
Image Via Instagram
Now a new post shows actors Krysten Ritter and Mike Colter together. Speaking with spoilers, these two characters maintained a relationship in the Netflix series. Hence, fans are once again highlighting this publication as a possible indication that we will see them together again. 
The Stone on Kevin Feige's Roof
There is an interest in the fandom in seeing the DefendersVerse characters again. Marvel's head Kevin Feige has already shown that he likes to hear from fans. The work here is minimal, the characters are already introduced, and the fans love them. So, all that would be necessary would be to give them a new approach and introduce them to the MCU. When Feige was asked in 2021 about this possibility, the executive responded with the wild card "never say never," so the possibility is open.
Image via Marvel Entertainment
What do you think? Do you want to see Luke Cage and Jessica Jones return?. Which Defenders would you like to have their series in the MCU? 
Featured Image Via Netflix
I am a circus aerialist influenced by Dick Grayson and Spider-Man. Fortunate to write about the characters that inspired me. I also have a Bachelor's degree in Political Science and a Master's degree in International Trade.
Leave a comment