Jason David Frank: The Original Green Ranger Dies At 49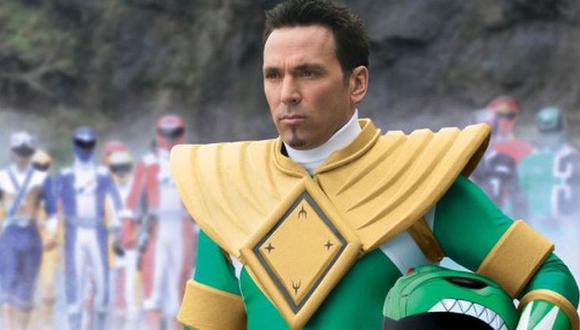 One of the most iconic actors of the Power Rangers franchise passed away today. He is Jason David Frank, the actor who brought to life Tommy Oliver, the Green Ranger in the first saga. He portrayed the character in his first appearances, starting as a villain and later as a hero.
The news was announced by a close friend of the actor and current trainer. He commented on his social media that Frank had passed away on November 20, sending words of condolences to his loved ones. The causes of death are unknown, although some rumors exist.
Frank was an actor who gave life to his character Tommy Oliver in several seasons of the Power Rangers show. He started with Mighty Morphin, followed by Zeo and Turbo. After a long break, he returned with the season of Dino Thunder and finished in the Power Ranger Super Megaforce series.    
The actor was recognized for his acting roles and was also known as an outstanding martial artist. He recently participated in a tournament he won when his opponent surrendered in the final.
Jason David Frank: The Original Green Ranger Dies at 49
Image: SCG Power Rangers
Today, November 20, the death of actor Jason David Frank, who played Tommy Oliver in the Power Rangers youth series, was announced. The facts were made known by a friend of the actor and personal trainer, Mike Bronzoulis. He commented on his social media about the physical departure of the artist and words of condolences to his family.
Bronzoulis' publication states: "RIP my brother from another mother Jason David Frank 🙏 I'm still in shock💔 I'm feeling terrible he called left me a message and I took to long 😢 Jason was a good friend to me and I will miss him. Love n prayers for his wife Tammie and their kids, I prey that God gets yall through this difficult time".
Image: Facebook Mike Bronzoulis
Another who commented on the actor's departure was his representative in a message to Geek Ireland. Other confirmations came from Bosslogic, an artist who had contact with Frank a few weeks ago at a comic convention. He commented on his social media, "Rest in peace Jason David Frank. Just talking to you a few weeks back…. This is heartbreaking. My condolences to the family…"-.
As for the cause of death, it is presumed that it was a suicide at the actor's residence in Texas. Some people close to the actor state that he had certain problems of depression and anxiety, and accuse that it could be the cause of these facts. However, there is no official statement that confirms the manner of his death.
Frank's TV and Martial Arts Trajectory
Power Rangers: The Movie (1995)
Jason David Frank's career began with the Green Ranger in the Power Ranger Mighty Morphin series, on August 28, 1993. In this series, he represented a recent graduate student named Tommy Oliver. The young man was captured and bewitched by Rita Repulsa to be her Evil Green Ranger.
After being saved by the other Rangers, he switched to the side of the good guys fighting with his Green Ranger powers and then as White Ranger. He participated in the first movie of the franchise, released in 1995.
Later he was in the ZEO saga with his role as Red Ranger and leader of the team. Then he participated in the next saga, which was the Turbo Ranger, partially playing the character of the Red Ranger but leaving his role in the middle of it.
After several developed sagas, he was seen in the Power Rangers series Dino Thunder, where he played Doctor Oliver. An archaeologist discovered the dinosaur stones that awakened the new Ranger powers. In this opportunity, he represented the Black Ranger with the powers of the Brachiosaurus.
The last series he appeared in was Power Ranger Megaforce, where he was seen more as a guide to the new generation of Rangers. He used his old versions in this one, highlighting the original Green Ranger a lot.
He also appeared as a filler character in the Power Rangers movie was recently released in 2017. In this one, he was seen as just another Anger Groove citizen.
Jason David Frank was not only an actor but also a martial artist. He would have previously participated in several tournaments. The actor even announced his retirement from the Power Rangers saga to focus on his career as a martial artist.
Featured Image Via SCG Power Rangers 
I am a circus aerialist influenced by Dick Grayson and Spider-Man. Fortunate to write about the characters that inspired me. I also have a Bachelor's degree in Political Science and a Master's degree in International Trade.
Leave a comment