The Golden Globes Controversy Explained: Why Now?
The odds are that you have seen the Golden Globes in plenty of headlines over the past couple of weeks. And no, don't worry, you didn't miss an exciting award show broadcast. Instead, the yearly broadcast put on by the Hollywood Foreign Press Association has been going through the headlines for less exciting reasons. A tale of the Golden Globes controversy explained comes along with some history of both the organization and the entertainment industry as a whole. So, let's dig into what the heck has been going on.
The Golden Globes Controversy Explained: It's Not Out Of Nowhere
The Golden Globes is a Hollywood award show that has been happening since 1944. In these past few decades, they have been no stranger to scandals. From early accusations of bribery, threats, and corruption to sexual assault by higher-ups in the HFPA, the storm hasn't just been brewing for years. It's been actively storming.
Much of the latest information of an analysis of the Golden Globes controversy explained relates to a lack of diversity within the show. This, like the other accusations, are nothing new. Since its humble beginnings, the HFPA has had fewer than 100 members throughout it all. These few dozen people are responsible for handpicking the nominated people (and the ones that eventually win) in every Golden Globes category. So, how can we trust them to pick the best winners?
Even people within the industry have remained skeptical over the years. In 1958, former HFPA president Henry Gris resigned due to a disliking of how winners were handled. He went on to say that "certain awards are being given more or less as favors." Does this show exist to pat actors and filmmakers on the back?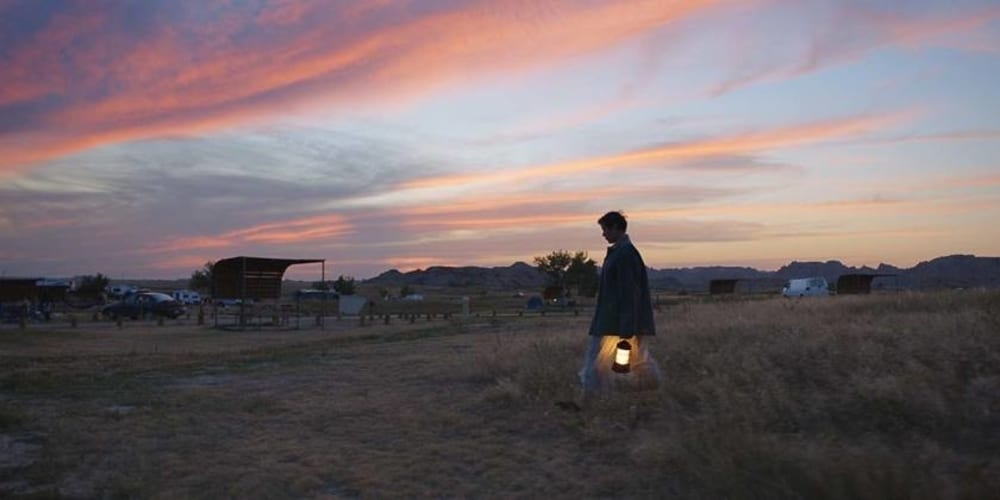 image via Searchlight Pictures
What Is Happening Now
The past few years have brought a few scandals to the spotlight concerning the HFPA and the Golden Globes. Notably, Brendan Fraser came forward about a 2003 assault in which the former HFPA president, Philip Berk, inappropriately touched him. This led to no consequences for Berk and was brushed under the rug.
Other things being brought to light include the overwhelming occurrences of Black entertainers and creators being snubbed for nominations. Things like Emily in Paris get nominated with ease. Meanwhile, groundbreaking shows like I May Destroy You walk away with nothing. Other years for film and television that included impressive and critically acclaimed performances by Black actors (who often went on to win at other big ceremonies, like the Academy Awards)  saw opposite wins at the Globes.
The LA Times Break The Expected News
Why all the snubs? Was it possible that the 90 members filling the HFPA weren't a fan of diversity? Yes, it was something like that. Despite the fact that these members came from dozens of countries, a Los Angeles Times investigation discovered 0 Black members amongst the HFPA. None had been welcome into the organization in almost 20 years.
In addition to the clear lack of diversity within the HFPA, the investigation proved that corruption was abundant. This was referred to as a "culture of corruption" where bribery runs rampant. One such example is that as many as 30 members of the organization were flown to France to hang around the shooting locations of Emily in Paris. And since they were in Paris, of course, they were treated pretty lavishly. Now it's not so surprising how the critically hated Netflix series earned a few nominations.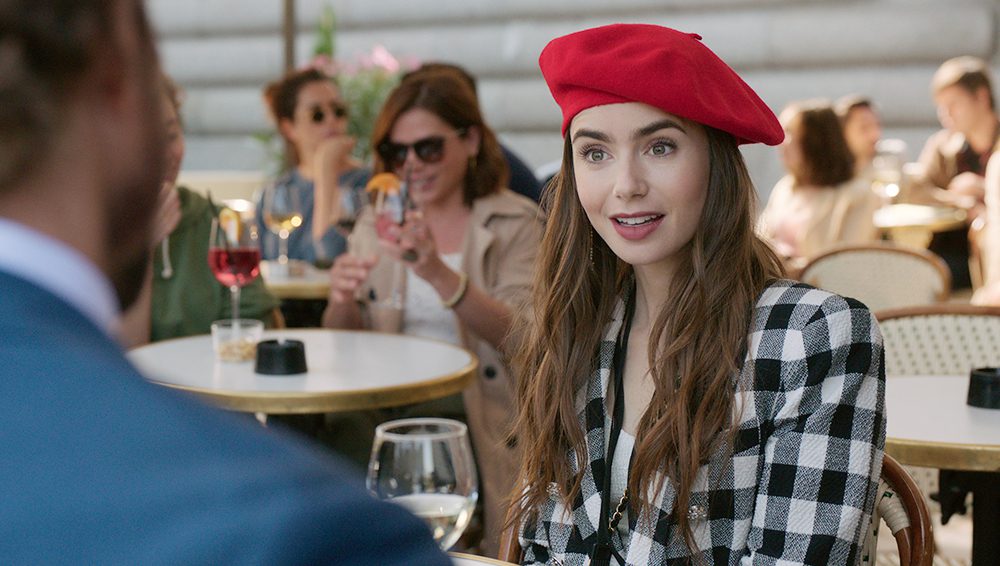 Image via Netflix.
The HFPA Didn't Respond Too Kindly
A lack of diversity has been known to exist within Hollywood for a long time. It's not new for filmmakers to try to cast people from more backgrounds and underrepresented groups. It's also been proven that regulations can encourage more diversity. The Academy Awards recently released a change in eligibility, providing rules for nominated films that would encourage heterogeneity both on and off the screen.
Rather than come forward with obvious changes and a desire to flip things around, the Hollywood Foreign Press Association played it safe. They acknowledged that they had work to do, adding that they would make more seats for people of different communities. That's all good and well to talk about, but they weren't ready to put their money where their mouths were. Though, they did pledge to release their official efforts of diversity within 60 days.
When the time finally came to announce their reforms, few of us were impressed. They wanted to bring in 20 new members within the year, specifically looking to bring in Black members. This meant that their solution to fixing a major problem was to bring in more people. People they were choosing who could have similar prejudices as the existing group.
Nobody Was Happy With The HFPA
Amazon Studios and Netflix have gone from exciting streamers to major awards players in just a few years. Their films and shows are big players at ceremonies like the Golden Globes. We were quite surprised to see that Netflix and Amazon would be boycotting the HFPA in 2021 due to the lack of changes.
It wasn't just studios. Big-name celebrities like Reese Witherspoon, Tom Cruise, Scarlett Johansson, and Shonda Rhimes began to voice their concerns against the HFPA while supporting the ongoing boycotts. Cruise even returned his past Golden Globes.
The noise got louder. This meant that NBC had no choice but to cancel the 2022 Golden Globes. With major streamers backing out and past winners and attendees refusing to support them, it seemed silly to try and push forward with so much negative press.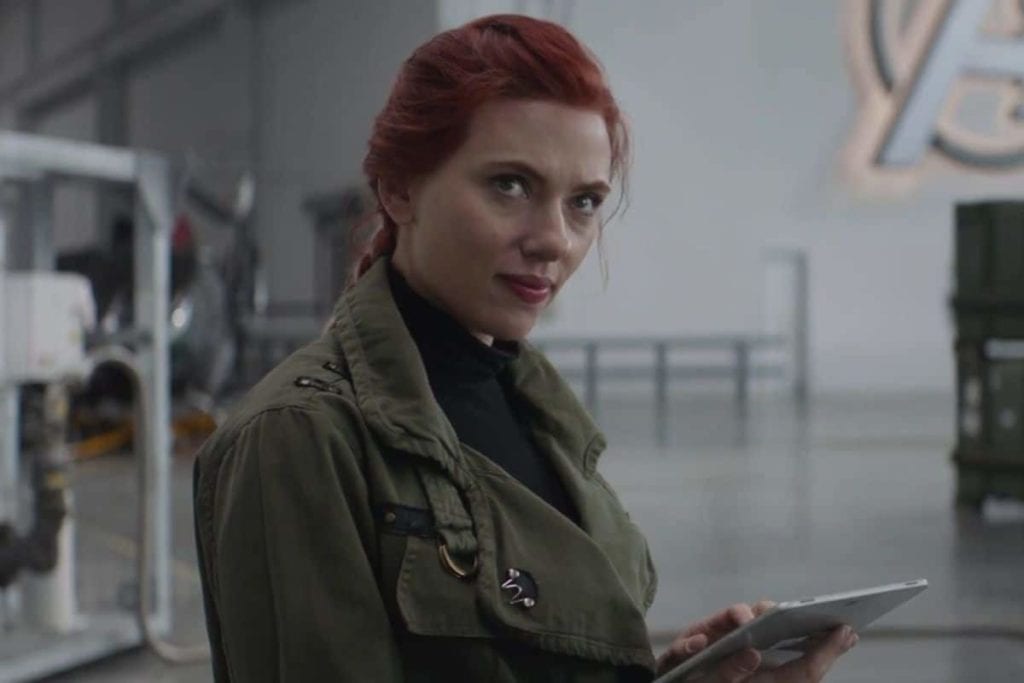 Image via Marvel Studios.
What Comes Next After The Golden Globes Controvery Explained?
Awards ceremonies like the Golden Globes, the Academy Awards, and the Emmys aren't just fun nights where we judge celebrities' outfits. (Though, we'll admit that we do that, too.) They directly impact the future of working actors, provide more advertisement for nominated films, and influence what the everyday movie-goer decides to watch. How can we let 90 people with a serious lack of representation tell us what to watch when they can't be trusted to vote with their hearts rather than their wallets?
It will take some serious reform for us to trust the HFPA and want to watch the Golden Globes again. Could this mean purging the entirety of the membership list and replacing them with a new, less biased group? Or by boosting numbers by the hundreds, ensuring equal representation? We don't know what the next move will be, but it will have to be big.
The Golden Globes controversy explained is a lot. If you want to learn more about how it came to be, you can check out our guide to the history of the Golden Globes to learn more about how ceremonies like this grow.
Readers, what differences would you like to see within the HFPA? Let us know your thoughts in the comments
Featured image via Joe Shlabotnik on Flickr.
Meghan Hale is the kind of movie lover that has a "must watch" that is a mile long... and growing. When she isn't talking about the latest film and television news she is writing one of her many in-process novels, screaming film trivia at anybody who will listen, and working as a mental health care professional. Follow her on Twitter @meghanrhale for some fun theories and live reactions to all things entertainment.
Leave a comment