Crime Shows Have a Diversity Problem and Change Our Views on the Criminal Justice System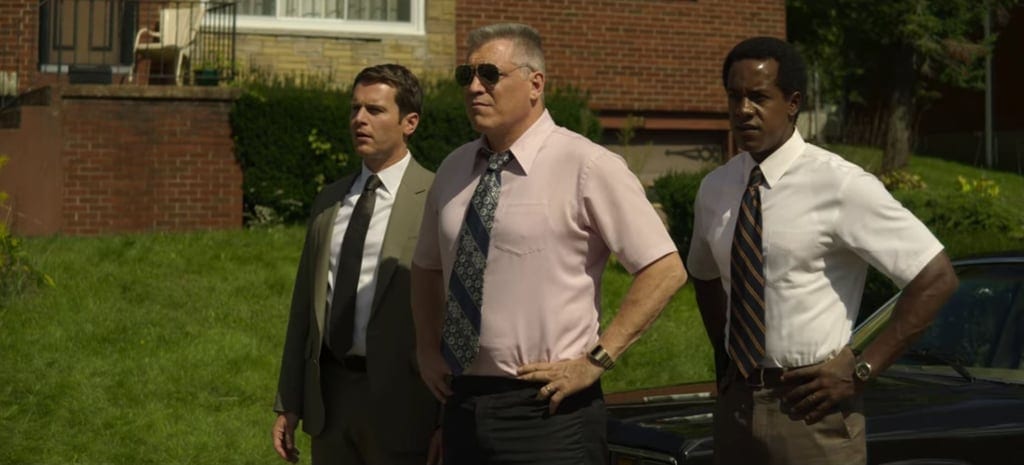 TV shows are meant to be entertaining, right? Unless you're watching shows that are meant to educate you, you may not pay attention to how much you're learning. When we watch shows that depict situations that we don't see in our everyday lives, we start to think that it's how things actually work. One of the most well-known examples of learning-through-watching is with crime shows. Few of us see the actual things that happen inside the justice system, so who are we to question it? Unfortunately, this can have some pretty drastic consequences. A 2020 report by Color of Change and the USC Annenberg Norman Lear Center looked at 26 scripted crime shows from the 2017-2018 season and found some serious issues. Crime shows have a lack of diversity, specifically race and gender representation, and it's problematic.
Crime Shows Lack Diversity In A Major Way
Before we dig into the findings by the Color of Change and the USC Annenberg Norman Lear Center's 2020 report, let's take a look at what the report seeks to do. "Normalizing Injustice, The Dangerous Misrepresentations That Define Television's Scripted Crime Genre" studied 26 different scripted crime shows from the 2017 to 2018 season. Shows came from a variety of networks and included ABC, Fox, Amazon, NBC, Netflix, and CBS. They all focused on crime, though many approached the topic from different viewpoints. Criminal Minds, Luke Cage, Law and Order: Special Victims Unit and Brooklyn Nine-Nine were some of the shows studied for the report.
All the shows gave the researchers 353 different episodes to work with, coming from 275 unique writers. The goal of the study looked at the representation of race and gender on crime shows. They sought to examine the way that different crime shows represent race and gender, as well as criminal proceedings. Additionally, they studied the morals (or lack thereof) of the characters within the shows. The diversity behind the scenes is also examined to help connect the dots. As many would expect, the results pointed to some serious diversity issues.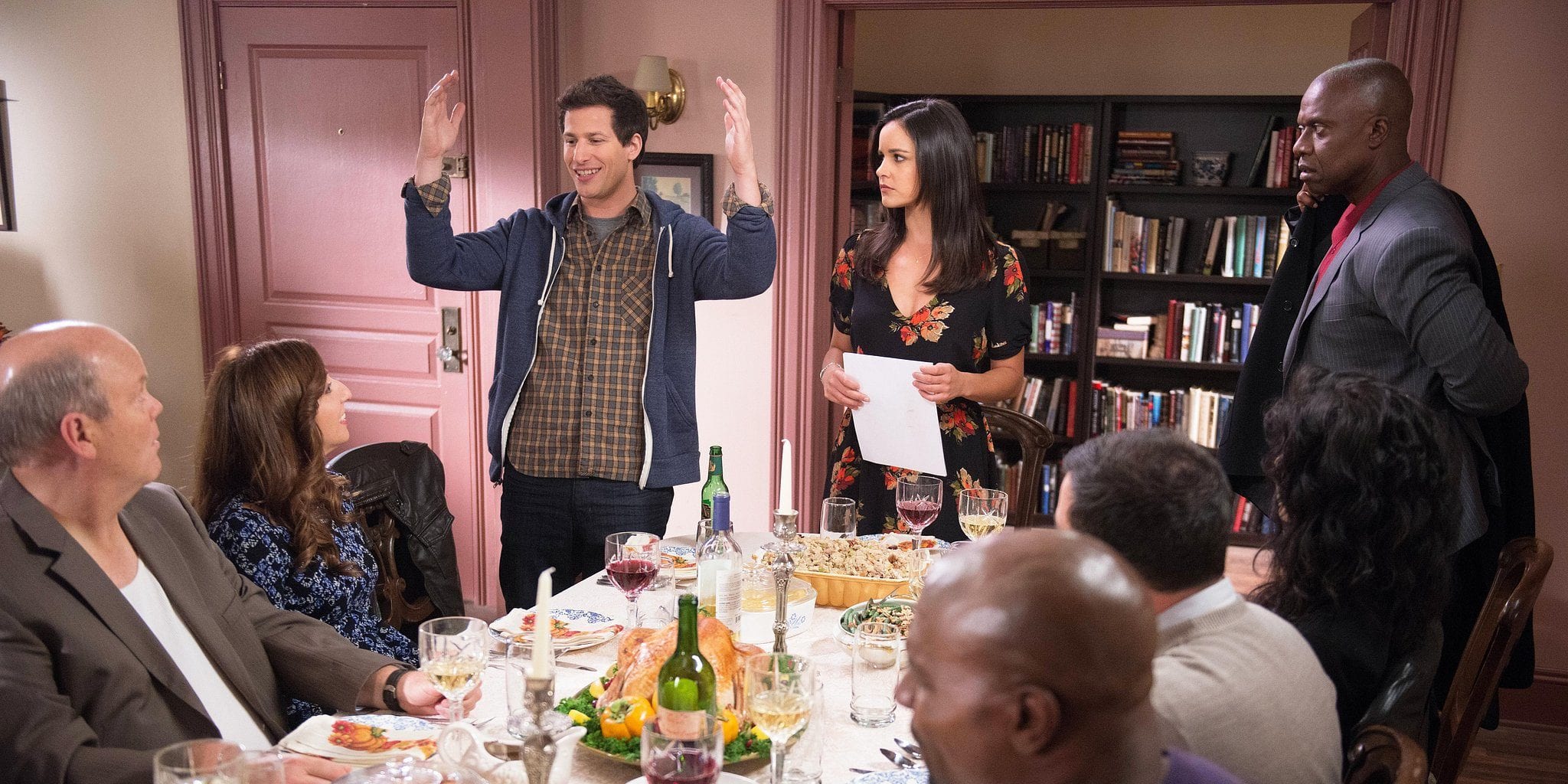 Image via Fox.
Why Crime Shows?
So, why would researchers look at scripted crime and legal shows? There are so many different topics covered on television and streaming services. The reason for the focus on crime shows is for two important reasons. Crime shows tend to be listed frequently on lists of popular shows. The report specifically mentions that the top 100 shows of the last year lists crime series more frequently than any other genre. However, the real reason for the focus is more so due to its real-world implications. Crime shows give us an idea about how the criminal justice system works. Learning the wrong things can have negative consequences.
The crime shows studied typically use people who work as cops, detectives, or lawyers as their protagonists. Having these types of characters as the focus of the show will skew our perception of how we view people with these jobs in the real world. They tend to focus on all the great things that criminal justice professionals (CJPs) do. They're highlighted as the heroes and the good guys. This allows viewers to only see positive portrayals of these CJPs.
Sometimes we watch as a CJP has to break the rules to save the day. Whether it's to speed up an investigation or encourage someone to confess, their mistakes are typically overlooked as being worth the result. Sure, maybe the rule-breaker gets a slap on the wrist, but it still leads us to believe that these CJPs know what's best. Unfortunately, we've all seen the tragic consequences that can happen when cops break the rules. Police misconduct occurs far too frequently, and many of them get away with it.
Criminal Minds. Image via CBS.
Shows Make Us Empathize With Bad Decisions
Imagine your favorite character on your favorite crime show. Now, what happens if they do something wrong? Sure, you might see that their behavior was an immoral choice. Though, the way that shows do this allows you to empathize with their choices. The report found that the good guys were far more likely to do something wrong on the show. And, more often than not, they don't even acknowledge their decisions. White men were even less likely to acknowledge it. 64% of all characters who recognized that they did something wrong were POC or women.
We know that shows are fictional. If a character makes a devastating mistake, we chalk it up to the situations that have been going on during their character development, or another issue they're facing. But if a real life CJP makes a brutal mistake, we can't blame it on what's going on. They're doing their job, and their mistakes have devastating consequences. By having the "good guy" make bad decisions more often than the bad guy, we grow accustomed to accepting mistakes as understandable.
It is worth noting that the study didn't take every specific example of characters doing bad things into consideration. One of the shows studied, Orange is the New Black which just wrapped up with season 7, is full of characters in prison. Many of them make some big mistakes or morally questionable choices. The reason for the popularity of the show is that we typically recognize that what they're doing is wrong, and we know they're already facing consequences for their actions. The problems that we need to recognize mostly focus on how people who are working in a job that gives them control over the fate of others tend to make mistakes that impact the world more than the TV screen leads on to.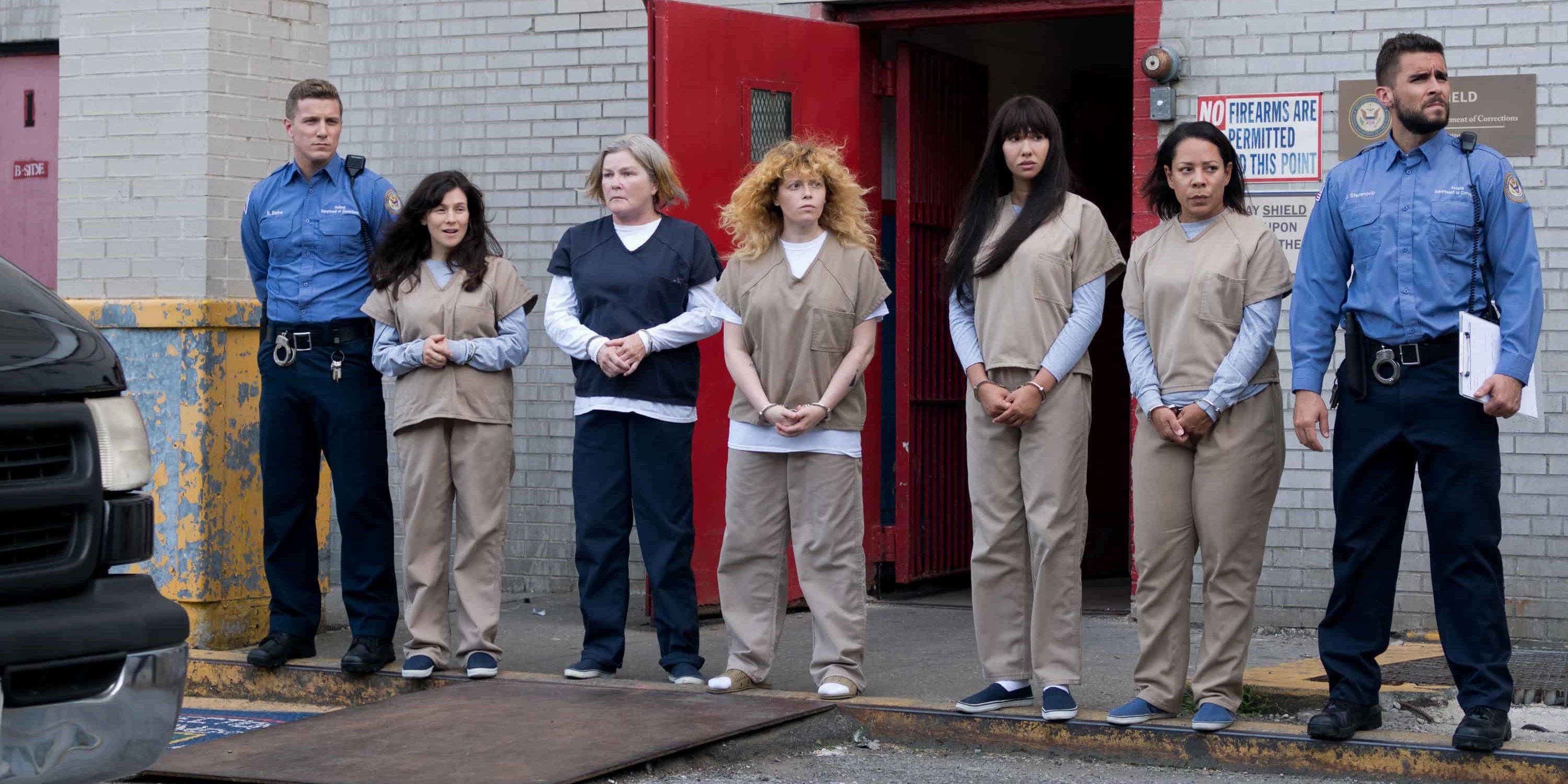 Image via Netflix.
Shows Don't Recognize That The World Needs Change
The world is currently uniting in protests against police brutality and corruption and how it specifically targets Black lives. Numerous crimes committed by cops and the unfair treatment of POC in the justice system are becoming increasingly publicized and the world is taking notice. However, TV shows don't show us these problems, even though they clearly exist. Out of all 353 episodes studied, only 6 of them mentioned reform or innovation in the criminal justice system.
A Lot Of the Diversity Problems On Crime Shows Isn't Shown
Characters only exist thanks to the writers that create them. 81% of the showrunners for the studied shows were men, and an equal amount of writers were, too. 5 of the 19 shows had 100% white writers, and 86% of all the profiled show writers were white. That's an alarmingly high number. Many of these shows feature a variety of diverse characters. They cannot be written properly without a writer in the room who can understand their point of view. Orange is the New Black is filled with diversity on camera, but they have 0 Black writers.
The way that the report believes that these race and gender problems on crime shows can change relies on having more diverse voices behind the scenes. Though, it's far more than just hiring more women and POC. Inclusive hiring and story collaboration should be "the guiding standard" rather than the exception. People should not be used to fill quotas. They can provide authenticity to the representation shown on the screen. So, more opportunities for new writers to emerge and tell their stories is essential to shaping how we see more race and gender diversity on crime shows, and on screens in general.
Highlighting Some Of The Good
After analyzing the findings of this report, I believe that it's completely fair to claim that far too many crime shows suffer from a lack of diversity both on-screen and off. If you're feeling the effects of a lack of representation, there are still some great stories out there that shed light on voices that need to be heard. Moo Moo, a Brooklyn Nine-Nine episode, does an excellent job of showing the realities of racial profiling within the criminal justice system. Netflix's Unbelievable showcases the consequences of CJPs who dismiss victims. Season 5 of Orange is the New Black helps to explain how riots can encourage change. It also shows the injustices involved in wanting change.
Learning more about the consequences of untruthful portrayals of criminal justice professionals in television is about far more than learning not to trust everything that you see on television. The media that we consume shapes our lives and teaches us about the world in ways that we don't even recognize. For true change to happen, we must continue to demand fair representation and work hard to bring forward the changes that we deserve to see.
Featured image via Netflix.
Meghan Hale is the kind of movie lover that has a "must watch" that is a mile long... and growing. When she isn't talking about the latest film and television news she is writing one of her many in-process novels, screaming film trivia at anybody who will listen, and working as a mental health care professional. Follow her on Twitter @meghanrhale for some fun theories and live reactions to all things entertainment.
Leave a comment