WWE 2K22's Studio Boss Looking To Classic Wrestling Games As Inspiration
If there was a list of games I wouldn't want to be in charge of, then WWE 2K22 would be up there. The game series from 2K, who serves as the publisher, is in absolute turmoil. After a few years of fairly broken final products launching to very little adjustments and updates, the series is on pause for 2021. Overall, the games are underdeveloped, unfinished, and a complete joke at this point. So, what do you do if you're WWE 2K22's studio boss? Look back to the days when wrestling games were truly well-done. Spoiler alert: that was quite awhile ago. We're not talking Xbox 360 and PS3 days. Try 2000's No Mercy for the Nintendo 64. In all honesty, a return to the classics is what this series needs.
WWE 2K22's Studio Boss: An All-New Philosophical Foundation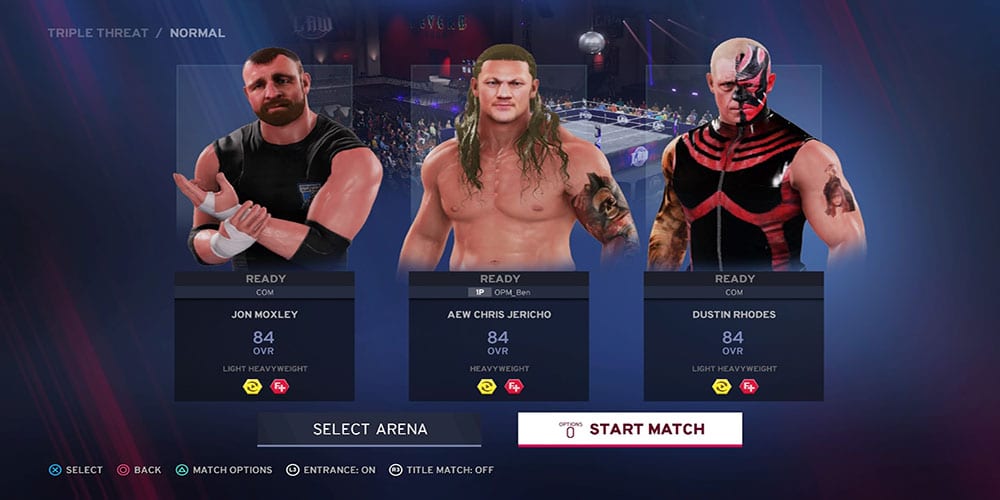 Image Credit: 2K
Let's be fair for a minute. WWE 2K20 was terrible because there was a poorly executed changing of the guard. Yes, the team that left the series, Yukes, did do a pretty good job. Not to mention, Visual Concepts seemed fairly incapable of running this large of a series. I'll always defend developers who are given something they simply can't handle. That said, 2K knows better than to sell a $60 game that barely works, and they did it anyway. It was pitiful to see people try to stream a single match of the game. The calls for refunds went so far as Sony actually giving money back to customers who purchased WWE 2K20.  We've seen so many of the worst video game launches, but WWE 2K20 made my list without question.
So, where do you go from here? The good news is that the only way to go is up. Unless WWE 2K22 came with spikes on its case or infiltrated my Xbox One X with malware, it couldn't get worse. Patrick Gilmore, who is now in charge of the game as WWE 2K22's studio boss, knows this is the case too. That's why he's calling for an all-new philosophical foundation to the series. That means going back to basics in a big way.
The Golden Days of Wrestling Video Games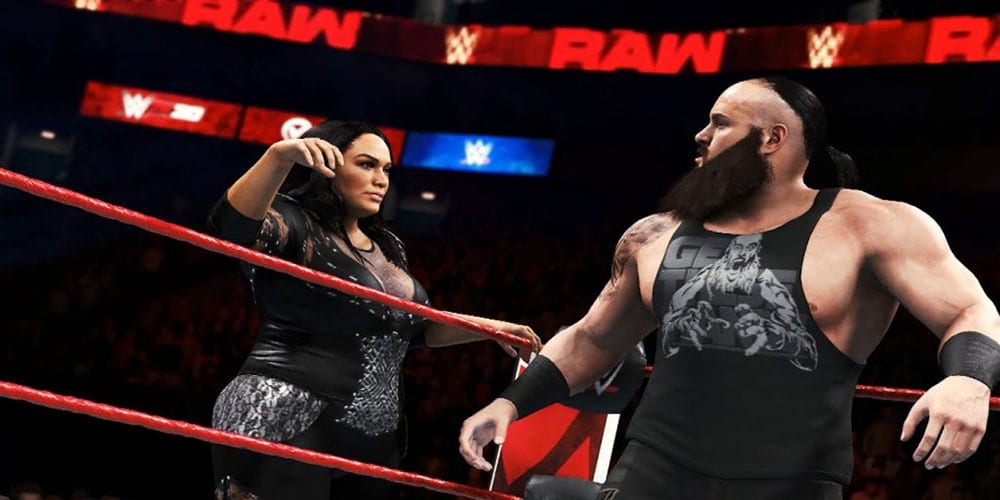 Image Credit: 2K
When you think of the Nintendo 64's top titles, Super Mario 64, Goldeneye, and Perfect Dark are clear examples. For me, and a lot of people, that list also includes 2000's No Mercy. The game released back when THQ was in charge of the WWF games and really maximized on the industry's "Attitude Era." Despite featuring the same mechanics as Wrestlemania 2000, the game felt fresh thanks to a few key features.
Firstly, Championship Mode offered a place in which players could take a wrestler from early card contender to WWF Champion. It's the basis for 20 years of wrestling game career modes. 60 wrestlers plus a create-a-wrestler mode left fans feeling rich in content and possibilities. Gilmore referenced this game in his comments on WWE 2K22 because this game crossed over for non-wrestling fans. That'd be a huge feat to pull off now, but at the time, it was no small phenomenon either.
The Smackdown games also found success on the PS2 and Xbox. These titles took the concept of the Nintendo 64 era games and utilized better graphics. Controls were still simple, game modes easy to navigate, and the spirit of the WWE was at the heart of it all. Unfortunately, things soon changed.
Why'd You Have to Go and Make Things So Complicated?
Image Credit: 2K
From intense grapple mechanics to way too many different move set combos, the subsequent wrestling games failed to meet the standards of titles released decades earlier. Gilmore knows this and states that he and his team are "trying to combine the best ideas out there into a brand new wrestling experience that sets a new standard." Three things, "Accessibility, Depth and Wrestling Experience," should dictate gameplay according to the WWE 2K22 game boss.
Of course, another important aspect is the game actually working. Despite Yukes leaving, Visual Concepts seemed to have no grasp on the in-game engine and failed to develop a working game. Compilations on YouTube of glitches and other bugs found thousands of viewers. They're pretty funny if you look them up, but not if you're the one who made the game. That's why it's crucial for a leader like Gilmore to ensure this doesn't happen again.
The fandom of WWE and professional wrestling might be lower than it was in the 90s and early 2000s, but it's not a ghostland. WWE Network is a seriously great streaming service that connects subscribers to old wrestling content and new special originals. The core elements of a fandom ready for a great game are in place. All that's missing is the great game. I think of all people, Gilmore seems equipped to handle the new title. Taking 2021 off is a good choice, even if it means another year of the filthy taste of WWE 2K21 in fan's mouths.
Can WWE 2K22's Game Boss Save the Series?
Image Credit: 2K
Gilmore isn't in this alone. Visual Concepts is not a bad studio, and they have a year to get their stuff together with this series. Another failure could be detrimental to 2K's interest in publishing these titles. Hopefully, the best is yet to come for the WWE 2K series. If you like these wrestling games, then let us know your thoughts in the comments! Thanks for reading Comic Years for all things gaming, comics, and pop culture.
Featured Image Credit: 2K
Taylor is the Gaming Editor of Comic Years and a lifelong fan of video games. He holds two degrees in Political Communication and wrote a Master's Thesis on resistance movements, race, and the exploitation of college athletes. His wife and two Toy Australian Sheppards keep him sane.
Leave a comment