April 27th Marvel Comics: New Spider-Man Series, and Galaxy Knights!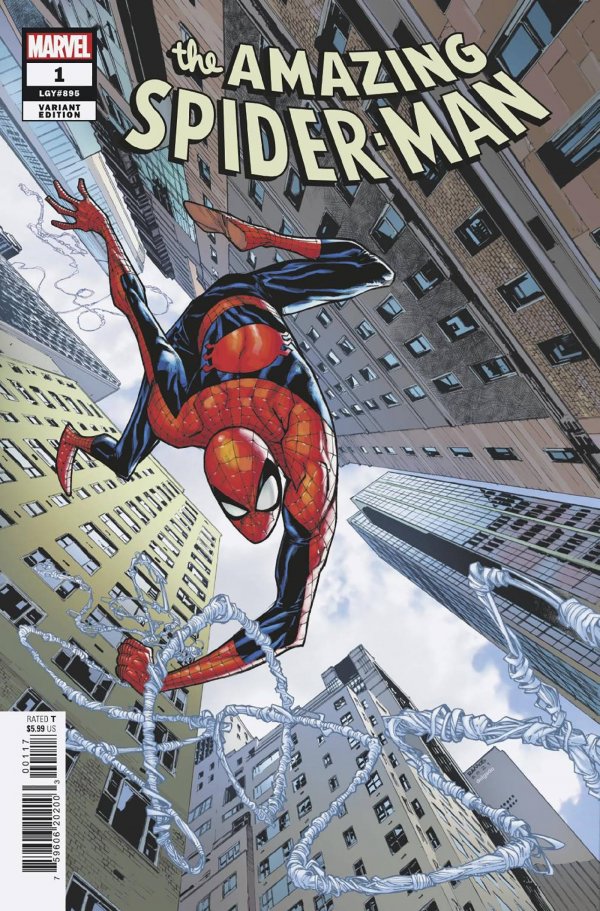 You're ready for a good dose of Marvel Comics if you're reading this. Today April 27th, the publisher has released a total of 12 comics. Some are continuations, and others are new beginnings for our favorite characters. Spider-Man will see a new beginning in this recent run, trying to get his life back on track in a highly complex situation. We will also learn a little more about the character of Sabretooth, delving into the depths of his mind. Finally, we will travel to a galaxy far, far away to learn a little more about the Knights of Ren, a lineage of which little is known but which is of great interest. Let's get to it.
The Amazing Spider-Man #1 April 27th Marvel Comics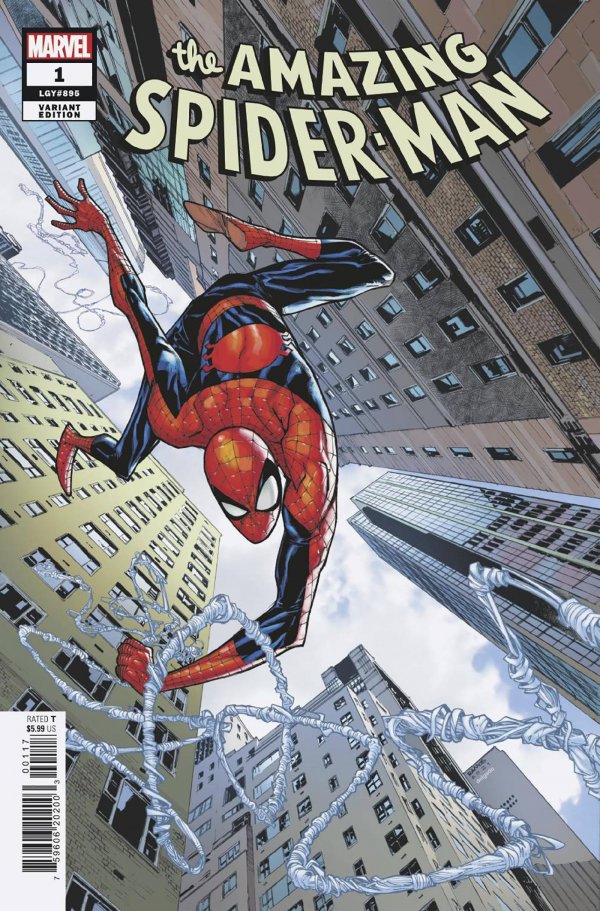 (Image: Marvel Comics)
It's been almost 60 years since Steve Ditko, and Stan Lee brought Spider-Man to life in Amazing Fantasy #15. Since then, he has become Marvel's most famous character, breaking records in both comic book and movie sales. However, his popularity also forces the character's products to live up to it, and this new issue by John Romita Jr and Zeb Wells has lived up to expectations. It's an entertaining and intense story, putting our hero through a complicated time in his life. These difficulties will test Peter Parker/Spider-Man, and that's what we Spider-Man fans love the most, to see him fall and always get back up.
WHAT DID SPIDER-MAN DO?! Peter's on the outs with the FF. He's on the outs with the Avengers. He's on the outs with Aunt May! No one wants to see Spider-Man-except for Doctor Octopus. Ock's on Spider-Man's tail and the Master Planner has something truly terrible planned for when he gets his tentacles on Spidey. All that, and what does Tombstone have planned? Just in time for Spider-Man's 60th Anniversary, a new volume of AMAZING SPIDER-MAN begins, and 2022 is going to be the biggest year for Spider-Man EVER! Don't believe us? We brought John Romita Jr. back JUST FOR THIS!
Sabretooth #3 Living the Dream… or a Nightmare!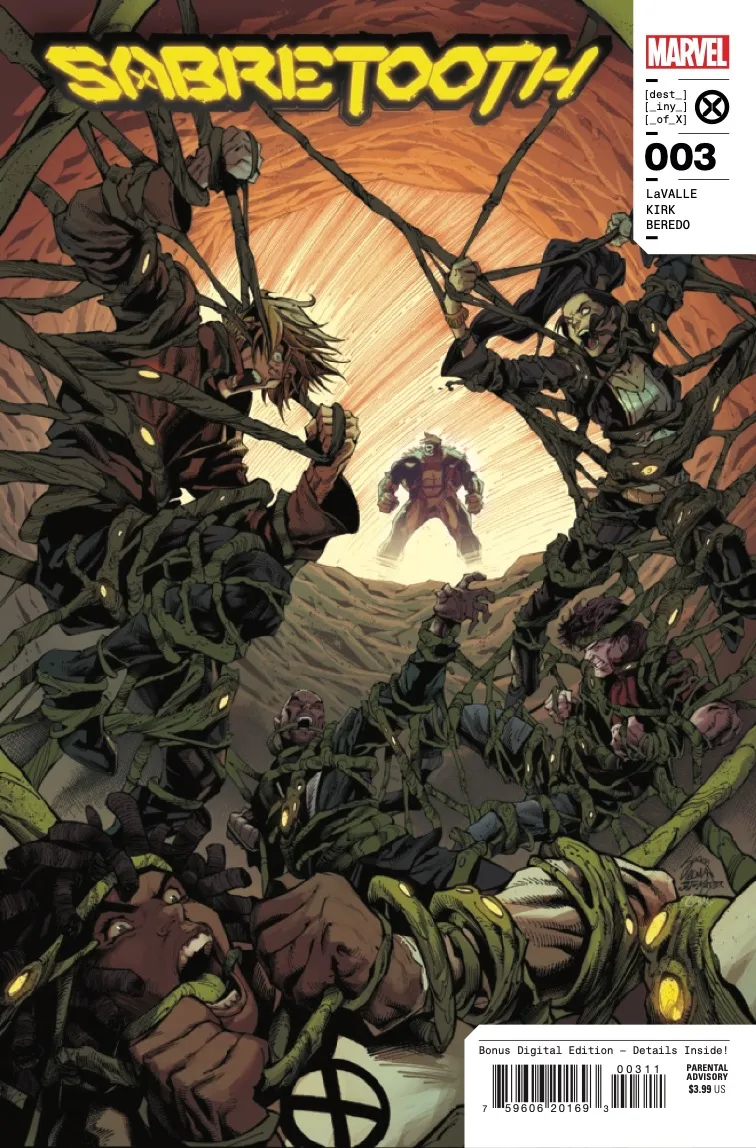 (Image: Marvel Comics)
Sabretooth finds himself in prison, but his captivity is a kind of daydreaming created by Xavier and the Silent Council. This issue gives us a glimpse into the psyche of this particular mutant, about whom we don't know much. It also introduces us to other characters. A group of new mutants is recently sent to the well to help him get out. Little more we can say without spoilers, but this story written by Victor LaValle has an extraordinary depth, and Leonard Kirk's strokes perfectly reflect this particular universe.
WHISPER CAMPAIGN
THE GREAT ESCAPE! Sabretooth and the other exiled mutants have stopped fighting each other long enough to start working together. They might not like one another, but they all want out of the Pit. You'd think their biggest obstacle would be the Professor or Magneto…but no. The greatest obstacle will be one of their own.
Star Wars: Crimson Reign #4 the Knights of Ren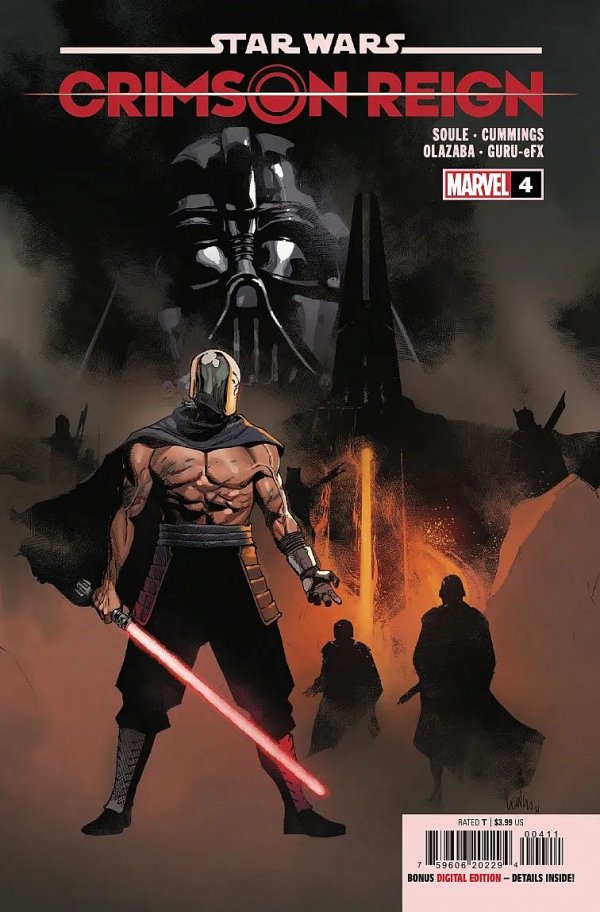 (Image: Marvel Comics)
The Knights of Ren have been an enigma since their debut in The Force Awakens, yet this mystery generates fascination among fans. Soule's Rise of Kylo Ren series added quite a bit of backstory and context as to who exactly they are. There are still more questions than answers. On April 27th, Marvel comics, this scenario continues to be a more unexplored but exciting storyline in the Star Wars canon. This issue doesn't answer all the questions, but it throws up some clues and confirms that this order has existed for centuries. Writer Charles Soule will make his foray into the High Republic, and artist Steven Cummings. Will they be up to the task?
PART 4: THE KNIGHTS
THE KNIGHTS! THE KNIGHTS OF REN have their role to play in QI'RA'S grand scheme to destabilize THE EMPIRE, and their task is arguably the most important… Something crucial is locked away in FORTRESS VADER, and the Knights must steal it. A heist on the SITH-controlled furnace world of MUSTAFAR…with the Galaxy as the prize!
The full Marvel Comics April 27th list
Thor #24
The Amazing Spider-Man #1
Punisher #2
Alien #11
Carnage #2
Sabretooth #3
Knights of X #1
Silk #4
Star Wars: Crimson Reign #4
Silver Surfer: Rebirth #4
Hulk: Grand Design – Madness
Ms. Marvel: Beyond the Limit #5 Marvel: Beyond the Limit #5
And you, which of these comics do you feel like reading the most?
Featured Image Via Marvel Comics
I am a circus aerialist influenced by Dick Grayson and Spider-Man. Fortunate to write about the characters that inspired me. I also have a Bachelor's degree in Political Science and a Master's degree in International Trade.
Leave a comment