April 20th Marvel Comics: Wolverine And Deadpool Team-Up, And Hulk!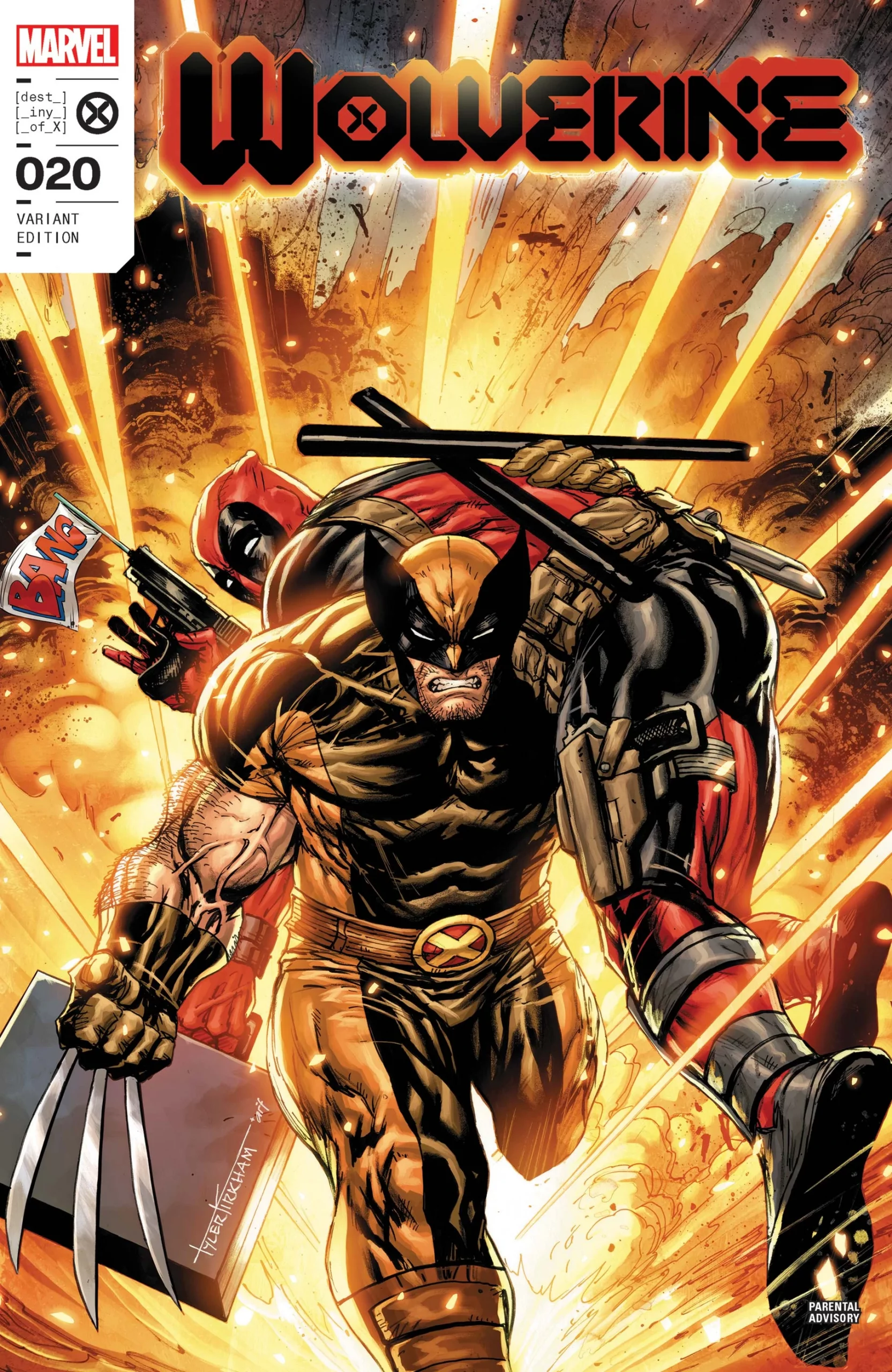 Today we have a new amazing round of issues from Marvel comics. This April 20th Marvel Comics brings us some of our favorite characters starting new series and continuing existing adventures. We start with a crossover between two characters as indestructible as they are incompatible, Wolverine and Deadpool. We will also have a new issue of Doctor Strange exploring his origin and inner ghosts. And finally, we'll be reviewing a recent issue of Hulk, with a special mention as the moody giant turns 60.
Wolverine #20 A Deadpool Comic Book Featuring Wolverine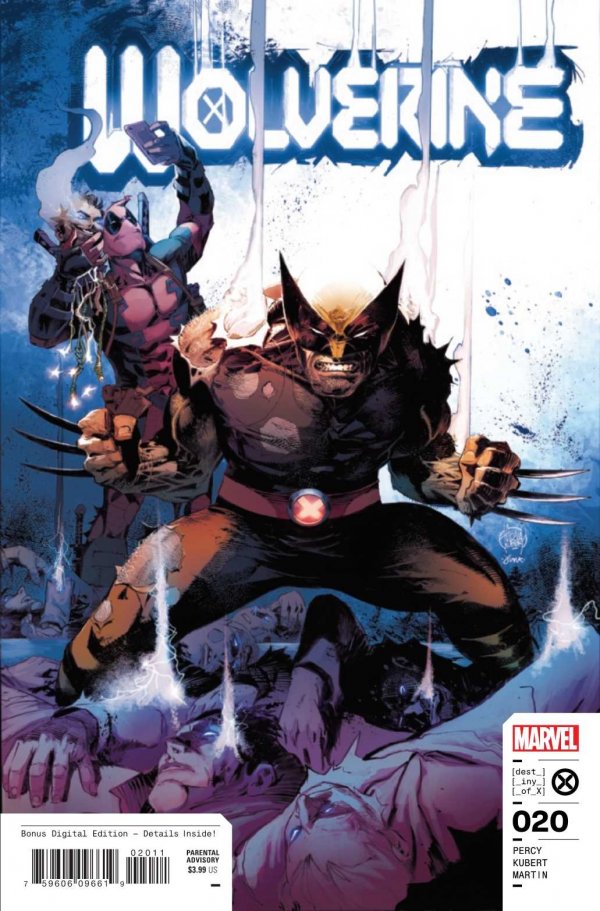 (Image: Marvel Comics)
If it's already challenging to get our beloved Logan to collaborate with other superheroes, imagine teaming him up with Deadpool… In this delirious issue, both characters will be forced to work together to prevent the extinction of mutants, with Deadpool having a predominant role. Writer Benjamin Percy has captured the essence of Wolverine, as always, but the work he's done with Deadpool should be noted here. Adam Kubert's cover is masterful, and this issue promises 28 pages of pure action and comedy.
THE BRUTAL RETURN OF THE BEST THERE IS…WITH AN UNLIKELY PARTNER! DEADPOOL was the king of Staten Island-now he wants to be an honorary citizen of Krakoa. WOLVERINE wants him to shut up. But when Deadpool uncovers a dangerous plot that could mean doom for the mutants' haven, it will take a titanic team-up of the Best There Is and the Merc with a Mouth to quell the threat. But that doesn't mean Logan has to like it. It features Wolverine and Deadpool at their most savage and the return of a fan-favorite X-character to the Krakoan era! (And no, we don't mean Wade.)
Doctor Strange: Nexus of Nightmares #1 on April 20th Marvel Comics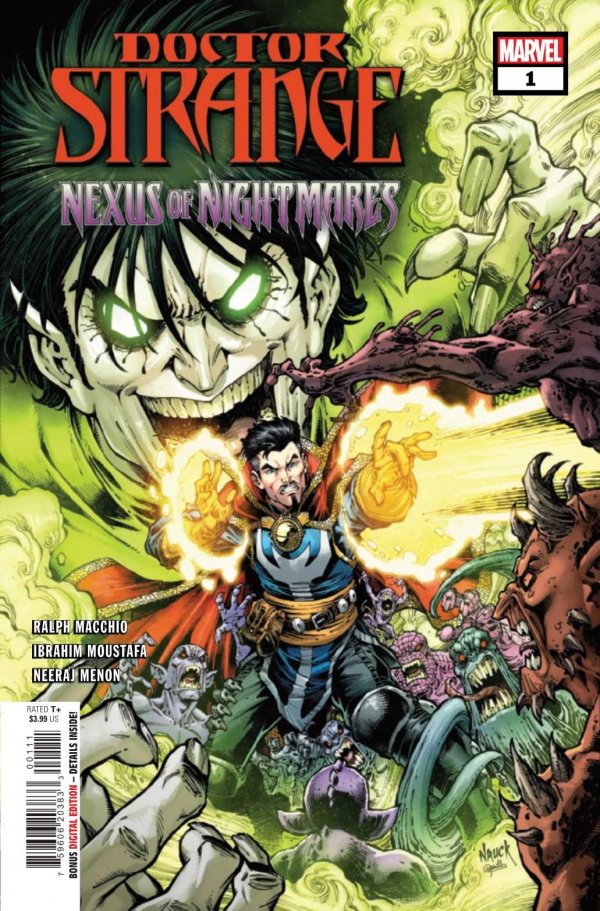 (Image: Marvel Comics)
Just a few days before the release of the second installment of Doctor Strange: in the Multiverse of Madness, Marvel gives us a new issue of the character. On this occasion, the sorcerer will have to face his ghosts. He will have to face Mordo and Nightmare challenges at the highest level. In addition, this 28-page volume will tell the origin of Doctor Strange, something that will enthrall us with fanservice and will help new readers understand how Steven came to be the Sorcerer Supreme.
TO DREAM–PERCHANCE TO DIE!
Nightmare has invaded Doctor Strange's dreams and turned them into terrible nightmares! These dark feelings now inhabit every fiber of Doctor Strange's waking life and have left him weak and unable to protect the realm. Now, Baron Mordo and Nightmare are ready to strike. Can Stephen shake Nightmare's grip over him? Or will the world be lost to Nightmare's dream realm forever!
Hulk #6 Our Green Giant Turns 60!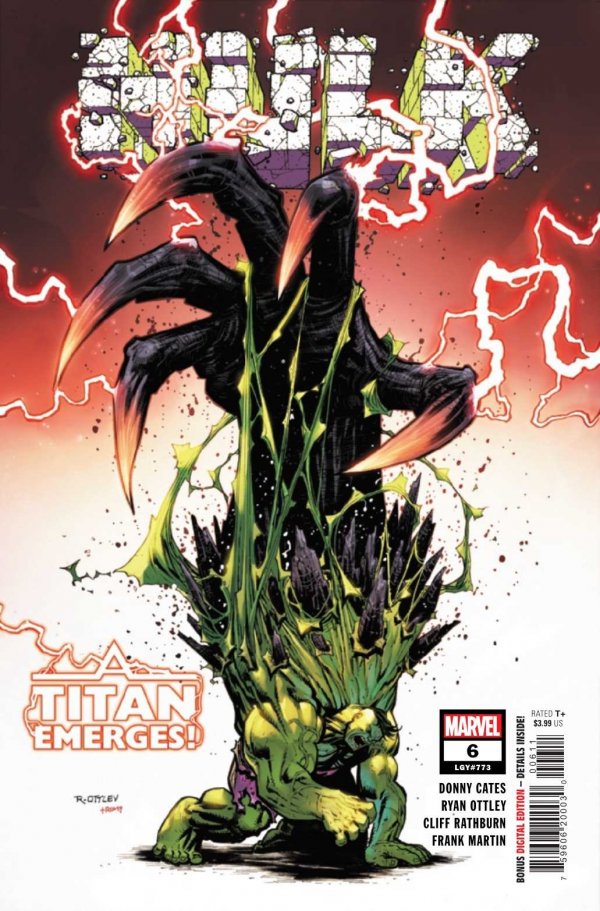 (Image: Marvel Comics)
Our green giant is back, more vital than ever, and this year marks his 60th birthday, his first appearance being in 1962. On April 20th Marvel Comics offers us a new 28-page issue of one of the most imposing characters of the Marvel Universe, the Hulk. We will see the Jade Giant transformed into the villain Titan, who will threaten the Marvel universe in this new issue. Titan is a cosmic entity that possesses the Hulk's body. If you want to know more about this character, get a copy of this amazing work written by Donny Cates and drawn by Ryan Ottley, among many other artists.
SMASHTRONAUT! FINALE
The first arc of Donny Cates and Ryan Ottley's mind-blowing Hulk saga will reach its epic climax as Bruce Banner's control over Starship Hulk slips…and something much worse takes the wheel. The new threat that emerges promises to smash the HULK mythos to its core and will fuel Bruce Banner's rage for the foreseeable future.
The Full Marvel Comics April 20th List
Doctor Strange: Nexus of Nightmares #1
Shang-Chi #11
Captain America #0
Spider-Gwen: Gwenverse #2
Wolverine #20
The Avengers #55
Hulk #6
What about you, which of these comics do you feel like reading the most?
Featured Image Via Marvel Comics
I am a circus aerialist influenced by Dick Grayson and Spider-Man. Fortunate to write about the characters that inspired me. I also have a Bachelor's degree in Political Science and a Master's degree in International Trade.
Leave a comment