Zack Snyder to Create and Direct Sci-Fi Flick Rebel Moon for Netflix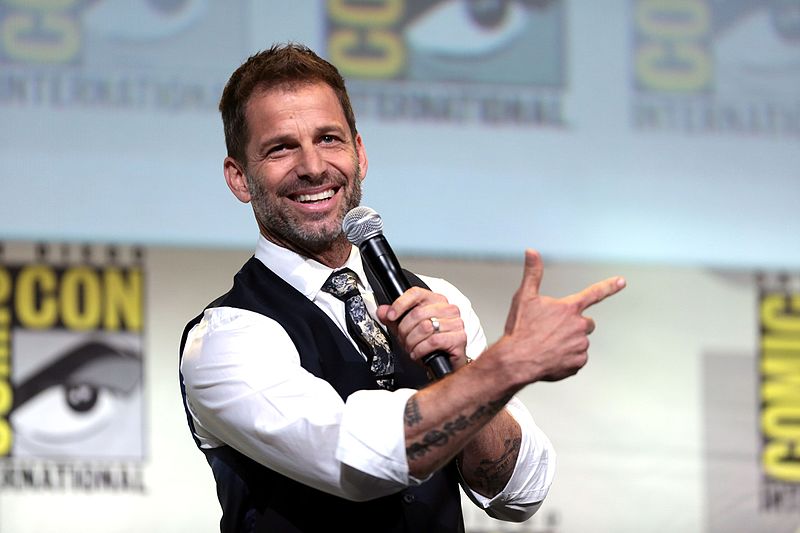 Contrary to popular belief, Zack Snyder has been working on much more than just releasing the Snyder Cut of Justice League. While the campaigns for this four-hour movie were paramount in many of us understanding just how dedicated of a director he is, it will remain a small credit in his ever-growing filmography. The latest adventure from Zack Snyder will take him deep into space and back towards Netflix with Rebel Moon, a film that he is creating with some previous collaborators.
Zack Snyder Is Making Rebel Moon For Netflix
Of all of the things that Snyder is known for, his eagerness to take on whacky, wild, and innovative projects is our favorite thing about him. The latest will be Rebel Moon, a film labeled as an "epic sci-fi fantasy." Count us in! Plot details are still sparse, but the film will reportedly follow a once-peaceful colony after being threatened by Balisarius. They'll need to recruit warriors from different planets to stand up to the tyrant, proving that they're not to be messed with.
The director is certain that this project could take off and become something much bigger than a one-off Netflix film. In addition to sharing that he hopes to create something fueled by the inspiration of Akira Kurosawa, a Japanese filmmaker, mixed with Star Wars, he has shared that he hopes to create something worthy of being built off of, so we wouldn't be surprised if this inspired a new intergalactic franchise.
Where do we go after our calls to release the Snyder Cut have been answered? Image via Warner Bros.
A Team Worthy Of Streaming
Zack Snyder has plenty of films under his belt. From his directorial debut Dawn of the Dead to Army of the Dead, there is something for everybody. And let us not forget Sucker Punch, the 2011 critical bomb that some of us (and especially me) adored more than we had any right to. Fortunately, Snyder will be teaming up with some previous collaborators who have helped make something great, boosting the potential for this new film.
The script will be co-written with Shay Hatten and Kurt Johnstad. The former co-wrote Army of the Dead, and the latter co-wrote 300. The production will be done through Zack and Deborah Snyder's Stone Quarry company. Wesley Coller and Eric Newman's Grand Electric banner will also be producing, with Sarah Bowen of Grand Electric executive producing.
We have got plenty of time before Netflix releases the new Zack Snyder film, Rebel Moon. But that gives us plenty of time to make some solid predictions and talk about our hopes for the film. So, let us know in the comments what you hope to see when Zack Snyder spends some extra time in space.
Featured image via Gage Skidmore on Flickr.
Meghan Hale is the kind of movie lover that has a "must watch" that is a mile long... and growing. When she isn't talking about the latest film and television news she is writing one of her many in-process novels, screaming film trivia at anybody who will listen, and working as a mental health care professional. Follow her on Twitter @meghanrhale for some fun theories and live reactions to all things entertainment.
Leave a comment