Top Gun: Maverick Soars Past $900 million At The Box Office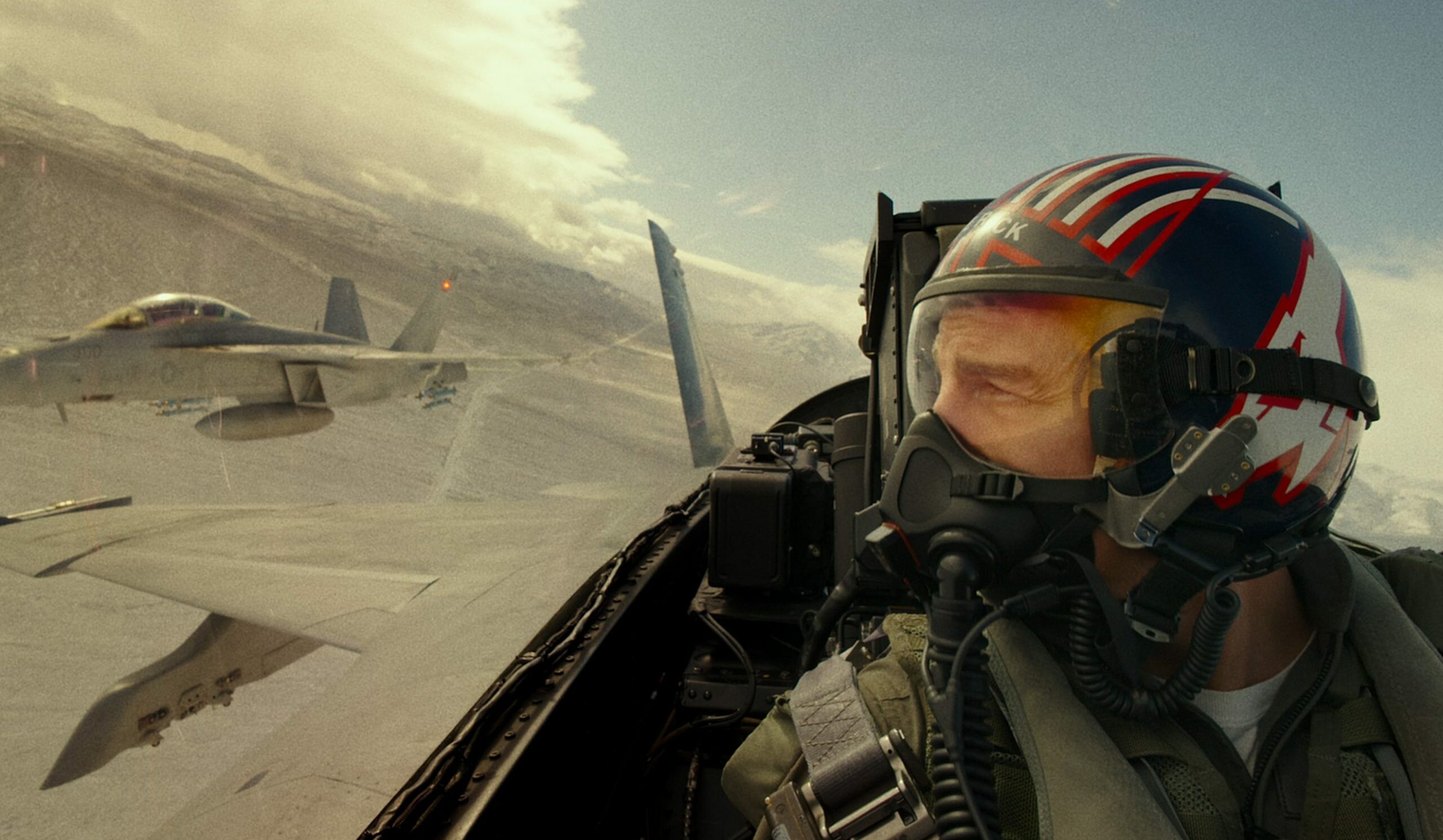 The desire for speed among audiences has helped Top Gun: Maverick surpass the $900 million mark at the international box office in less than a month. Since its premiere in late May, Top Gun: Maverick has been demonstrating its desire for speed by easily surpassing all of the film's box office thresholds and showing no signs of slowing down. The critically praised sequel's most recent achievement was passing the $900 million mark after 25 days of its theatrical release, bringing its total worldwide earnings to $901,855,566 million.
Top Gun: Maverick Might Reach A Billion Dollars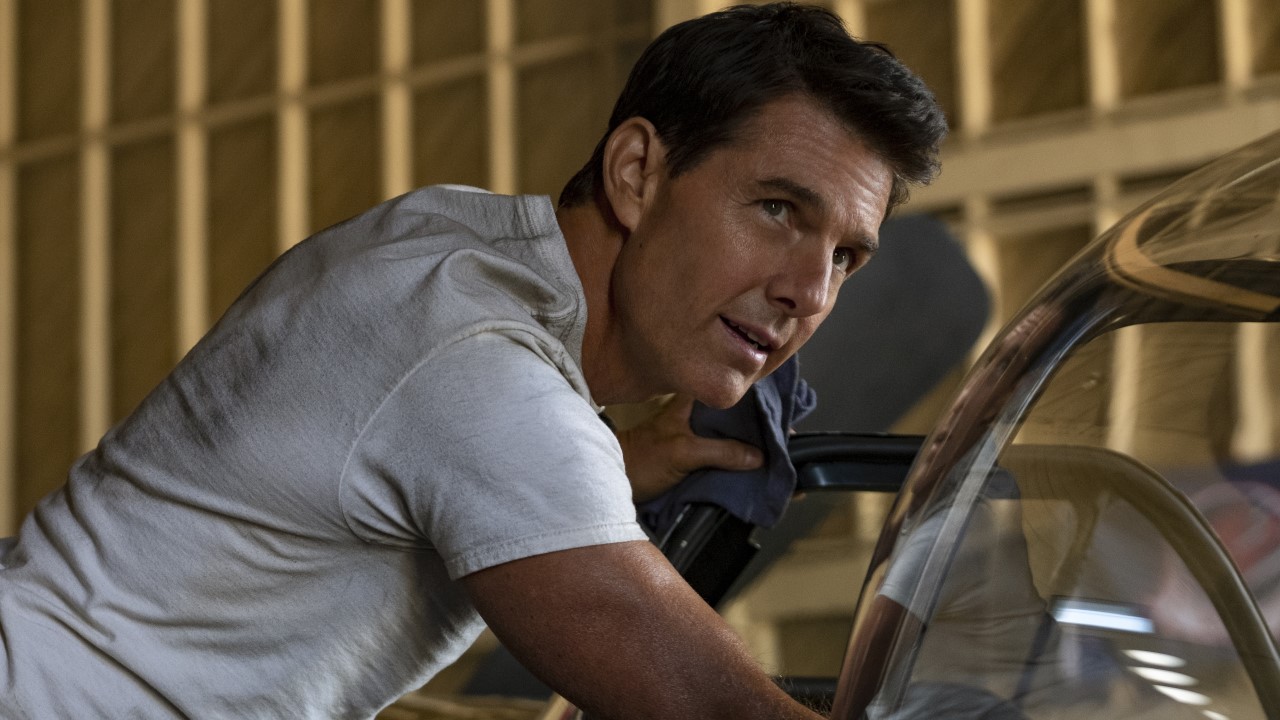 Source: CinemaBlend
As previously said, this Joseph Kosinski-directed movie is simply on a tear and, as of next week, has $1B in its sights. This past weekend, Cruise arrived in Korea, a sizable market for him, and fans flocked to see him. There, TGM debuts on Thursday. Maverick recently surpassed $800M globally, making it Cruise's highest-grossing film to date. It is also the unflappable actor's fastest-growing movie ever in terms of box office take. Last Monday, Top Gun: Maverick surpassed 2018's Mission: Impossible — Fallout, which brought in $791 million worldwide, to become Cruise's highest-grossing movie of all time at the unadjusted global box office.
Top 
Gun: 
Maverick 
is 
also 
Paramount's 
greatest 
grossing 
original 
release 
at 
the 
US 
box 
office, 
coming 
in 
second 
to 
Titanic. 
It 
is 
also 
the 
biggest 
live-action 
film 
in 
15 
markets, 
including 
the 
United 
Kingdom, 
Australia, 
France, 
and 
Brazil.
A total of $474,755,566 million came domestically from the movie's global gross earnings, with the remaining $427,100,000 million coming from foreign markets. The Tom Cruise-starring sequel is something that fans want not only to watch but also relive. 16 percent of the audience has seen the movie more than once in the four weekends since its domestic release, with 4 percent saying they saw it three times or more. After
the $124 million 3-day opening debut
, it has only gone from strength to strength.
Word Of Mouth For The Movie Helped It Greatly
Source: My TV Online
Maverick has benefited from exceptional word-of-mouth, according to Top Gun. The much anticipated sequel received a 96 percent approval rating from critics on Rotten Tomatoes, and a coveted A+ CinemaScore from audiences. The lack of a release in China and Russia, according to box office sources, is the sole reason Top Gun: Maverick might not reach $1 billion.
When Top Gun: Maverick passed War of the Worlds ($234.3 million at the US box office), it was already the highest-grossing movie for Cruise. On Monday, the holiday commemorating Juneteenth, Top Gun continued its winning streak by surpassing Disney and Pixar's brand-new film Lightyear to place second domestically with over $7.9 million.
Top Gun: Maverick has Tom Cruise reprising the role he played in the 1986 film Top Gun. He must cope with his previous demons while training a group of skilled pilots to fulfill a task that seems impossible, picking up 30 years after the events of the first movie.
The Film Boasts An Impressive Cast
Miles Teller, Jennifer Connelly, Jon Hamm, Glen Powell, Lewis Pullman, Charles Parnell, Bashir Salahuddin, Monica Barbaro, Jay Ellis, Danny Ramirez, Greg Tarzan Davis alongside Ed Harris, and Val Kilmer round out the cast of the movie in addition to Cruise. Joseph Kosinski is the director, and Ehren Kruger, Eric Warren Singer, and Christopher McQuarrie wrote the screenplay, which was based on a tale by Peter Craig and Justin Marks. Cruise, McQuarrie, David, and Jerry Bruckheimer.
Tommy Harper, Dana Goldberg, Don Granger, Chad Oman, and Mike Stenson are the project's executive producers. With an estimated $8.4 million, Jurassic World Dominion dominated Juneteenth, bringing in close to $260 million domestically and close to $630 million internationally over the course of 11 days. Lightyear came in third on Monday with $6.6 million for a four-day domestic total of $57 million after debuting to a muted $51 million over the weekend.
Did you see Top Gun: Maverick in the theaters? What did you think of it? Where does it rank in Tom Cruise's discography for you? Share your comments down below!
Leave a comment