Shang-Chi Character Posters Highlight The Heroes And Villains – And Might Contain A Spoiler
Shang-Chi and the Legend of the Ten Rings is less than a month away, and Marvel Studios is dialing up the marketing for their new franchise. In fact, Shang-Chi could be their next billion-dollar hit. So now we're getting one of the last pieces of the buildup: character posters. Over the years, Marvel's made it a bit of a tradition to release the character posters in the month leading up to a movie's release. But while the Shang-Chi character posters are exciting, one poster might be a spoiler for the movie.
The Characters Included in the New Shang-Chi and the Legend of the Ten Rings Posters
(Image: Marvel Studios)
Obviously, we have Simu Liu's titular character, Shang-Chi, leading the new set of posters. And we have the villain, the (real) Mandarin, played by the legendary Tony Chiu-Wai Leung. It's a shame that we'll never see Leung act opposite Robert Downey Jr. And playing Shag-Chi's mentor, another member of acting royalty, Michelle Yeoh. On the flip side, we have Xialing, Shag-Chi's estranged sister, played by newcomer Meng'er Zhang. How new? Shang-Chi and the Legend of the Ten Rings is her only IMDB credit, and she's already has her character on multiple posters. Also, there's a poster for the villain Death Dealer – and we know less about them than we did about Taskmaster in Black Widow. Finally, while not a newcomer, we have one of Hollywood's newest darlings, Awkafina. But it's this last poster that could be a potential spoiler:
(Image: Marvel Studios)
In the trailers, Awkafina's Katy appears as Shang-Chi's "real world" friend or girlfriend, unaware of his past or family. She also comes off as comic relief. But here, and elsewhere, she'd decked out in warrior clothing with a bow and arrow – and a look that says "yes, I have a serious role in this movie." It's not the worst promotional material spoiler. After all, it's not like they are revealing the death of a major franchise character in a teaser trailer. Ahem – Dark Phoenix – ahem. But what is Katy's real role in the movie?
What do you think of Awkafina's and the other Shang-Chi and the Legend of the Ten Rings character posters? Personally, I think they're the best since the first Thor movie.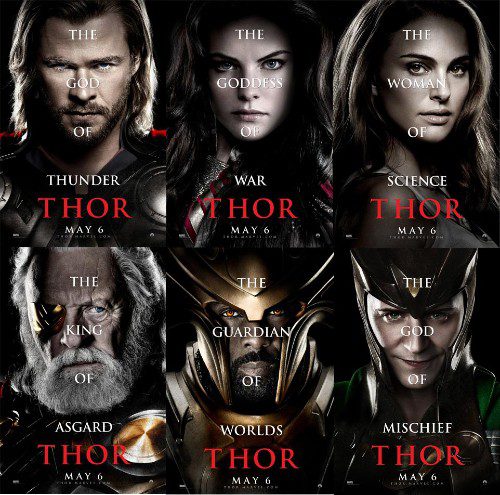 (Image: Marvel Studios)
(Featured Image: Marvel Studios)
Roman Colombo finished his MFA in 2010 and now teaches writing and graphic novel literature at various Philadelphia colleges. His first novel, Trading Saints for Sinners, was published in 2014. He's currently working on his next novel and hoping to find an agent soon.
Leave a comment